As Old Mutual celebrates 175 years as one of South Africa's – and Africa's – most iconic brands, it is worth considering how a brand achieves such longevity, especially in the context of a country, continent and world facing rapid and unprecedented change.
The key to Old Mutual's success is that the company has always taken the long-term view and always understood that change, challenge and opportunity are the only constants.
Since 1845, Old Mutual has supported individuals, businesses and communities through civil wars and world wars as well as the Spanish Flu pandemic, the Great Depression, and many political crises and economic turbulence across the continent.
Throughout these years, Old Mutual's support of the people, businesses, communities and societies it served was unwavering.
Today, as our world faces unprecedented health and economic challenges, Old Mutual is very conscious of the anxiety and pressure all our customers, investors, business partners, financial advisers and employees are experiencing.
We are proud that we have the financial strength of many decades behind us, the strength that enables us to once again reassure all our stakeholders that our business remains resilient and ready to support them. Having a strong liquidity position means we can honour all our obligations to our customers while still holding the capital levels required by regulators.
To remain relevant and future-fit through changing times, Old Mutual strives hard at all times to be close to the markets it serves.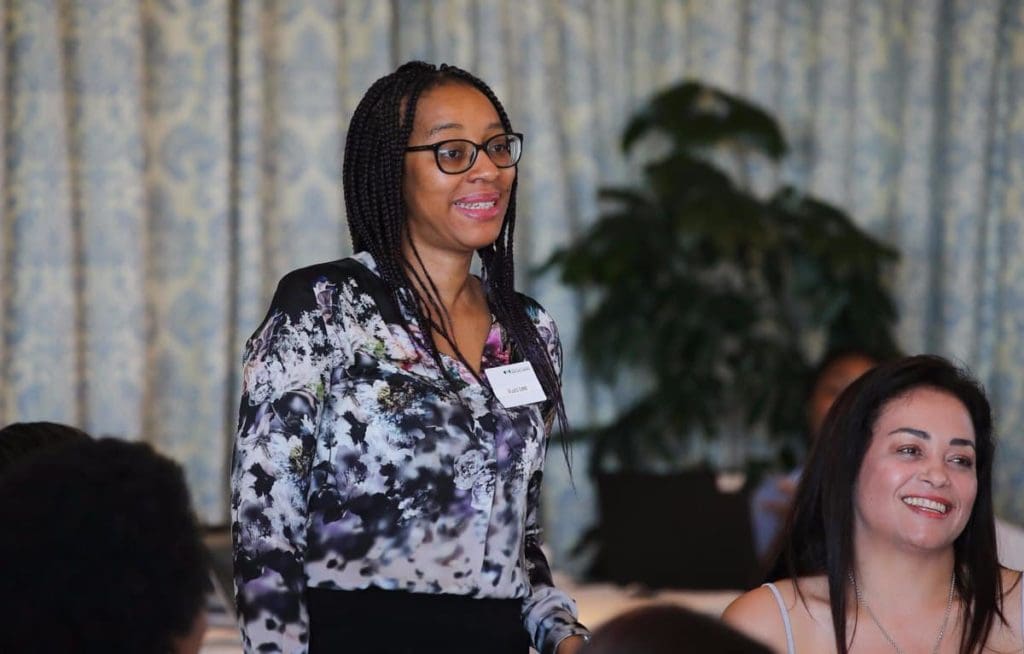 We approach our customers as partners. We make sure we understand exactly what their needs, hopes and dreams are when they place their savings and investments with us, then work out together with them how we can meet their expectations. This is what we do, year after year, for generations.
By repeatedly demonstrating our 175-year-old purpose – to be a certain friend in uncertain times – through our commitment to supporting customers and stakeholders across Africa, we ensure our brand remains as compelling as it is authentic and credible.
As a pan-African brand operating in 13 economies across Africa, Old Mutual's goals and purpose remain fundamentally the same.
By focusing on our customers and their constantly shifting needs and challenges, we are empowered to be flexible, agile and innovative in how we meet those needs.
In the current landscape, agility and innovation have in fact emerged as strategic imperatives. In a world that is physically locked down, it is the technology that drives business and communication.
To continue meeting our customers' needs, we have successfully accelerated our efforts to simplify and digitalise our customers' end-to-end digital experience, making it more personalised and targeted, tech-enabled, fast and simple.
In fact, our brand's intensified focus on IT innovation has inspired a pan-African legacy project that will mark – for generations to come – our 175th anniversary.
By committing to build Africa's biggest Digital Classroom, Old Mutual aims to leverage partnerships to address a key challenge at the heart of the aspirations and dreams of every African: education.
Improving people's lives is a vital aspect of the Old Mutual brand and this ambitious project, to be rolled out in three stages over seven years, represents a direct response to the education exclusion, low financial literacy, and poor teacher-to-learner ratios endemic across Africa. It will also help provide access to the physical and financial resources that hamper education on the continent.
Old Mutual has a long history of supporting financial literacy and enabling broader financial inclusion across the continent. This work has taught Old Mutual that education and skills training are the key to unlocking Africa's potential and opening up its opportunities to prosper.
As a custodian of the savings and investments of millions of Africans, we recognise the important role we play in investing in education and skills development and unleashing meaningful business opportunities. At the heart of our Responsible Business ethos is our quest to use our resources effectively to drive positive impact and build a financially inclusive society across Africa.
Since opening its first office outside South Africa a century ago – in Zimbabwe – Old Mutual has established a strong footprint on the African continent, serving millions of customers.
Key to expanding our brand into a pan-African one is the successful track record we have built of investing in meaningful initiatives, such as public infrastructure, agriculture, affordable housing, and transaction financing for small businesses. We have also demonstrated that we understand the climate for business and investment in the economies we operate in.
Reflecting further on Old Mutual's remarkable 175-year brand journey, sustaining brand relevance through generations is not possible without consistency of purpose and excellence of delivery. In Old Mutual's case, this has resulted in a deep and lasting relationship of mutual trust between the company and its customers.
Remaining true to our promise of being a certain friend in uncertain times in both word and deed has been the secret of our brand's longevity and enduring relevance for 175 years.
Vuyo Lee is Old Mutual Chief Marketing Officer