The case of Cell C versus its empowerment partner CellSaf has become a David and Goliath battle.
CellSaf, a small lightweight empowerment partner, is battling against a heavyweight opponent backed by three conglomerates – Cell C, JSE-listed tech firm Blue Label Telecoms, and JSE and Nasdaq-listed Net 1 UEPS Technologies (Net 1).
The background to this battle is rooted in 2001 when Cell C launched, and CellSaf was celebrated as a victory for empowerment owning a 40% of the mobile phone operator (which has since shrunk to 7.5% with no benefits to the shareholders).
For CellSaf, however, since then, it has been a litany of battles with Cell C management and original shareholders of the mobile phone operator, Saudi Oger.
With South Africa trying to unravel state capture that has destroyed state-owned entities as private companies facilitate corruption, I remembered a quote by Chief Justice Mogoeng Mogoeng saying the judiciary will never be captured.
"The judiciary as a collective has not been captured but I cannot vouch for every individual. But I can confidently say the overwhelming majority of the judges are incapable of being captured. I think it would take a very weak and corrupt judge or magistrate to be captured."
One wonders whether this applies to the country's watchdogs, such as the Competition Commission and the Independent Communications Authority of South Africa (ICASA).
READ: Friday article: Cell C's BEE Partner May Lock Horns With Blue Label Telecoms, Net 1
South Africa's competition watchdog has spent two years investigating whether to declare the recapitalisation of Cell C as a large merger conducted by both Blue Label Telecoms and Net 1.
In June 2017, CellSaf – led by Zwelakhe Mankazana – submitted a complaint to the Competition Commission accusing Blue Label Telecoms and Net1 of trying to hijack and secure dominant (75%+) control of Cell C.
The deal was an attempt at corporate capture, said CellSaf at the time. The empowerment firm alleged in the complaint that the complicated web of transactions and contracts by Blue Label Telecoms and Net1 would give the companies full control of Cell C.
Imagine if it was JSE-listed Blue Label Telecoms or Nasdaq and JSE-listed Net 1 waiting for so long to get an outcome of a complaint submitted in good faith to the competition watchdog. Industry commentators would have by now declared the competition watchdog incompetent and lacking the teeth to regulate the industry.
Mind you, the Competition Commission informed CellSaf on 22 December 2017, that:
 "After assessment of the above submissions by CellSaf and engagement with Cell C, the Commission has taken the view that there has been an acquisition of control of Cell C by Blue Label Telecoms."
So why is it taking so long for the competition watchdog to make a final ruling?
Is it a case of law favouring the rich and the most powerful? In this case, Cell C, Net 1 and Blue Label Telecoms.
It might also be a case that the country's competition watchdog doesn't take CellSaf seriously and instead defends the interest of bigger corporates. Is it also a case of empowerment not being taken seriously by the Competition Commission?
One must guard against denigrating the history of a respected regulator as the Competition Commission due to a simple view as this.  It has ruled on the more significant and complex transactions.
However, if I was CellSaf, it will not be easy to convince me otherwise. The watchdog seems not to take seriously complaints handed over by the weak, with no resources.
The same regulator ruled in favour of Cell C to take over the shops of franchisees without compensating them. For more read: Cell C Move To Terminate Franchisees Stores Backfires
The only way for the competition watchdog to dissuade me otherwise is to make a final ruling on whether the recapitalisation of Cell C by Blue Label Telecoms and Net 1 constitute a large merger.
Then this will enable Blue Label Telecoms and Net 1 to make an offer to buy out the minorities. In this case, CellSaf must be bought out, and the deal should be based on Cell C's value before recapitalisation.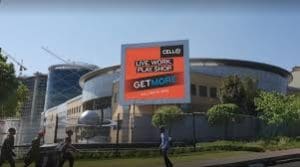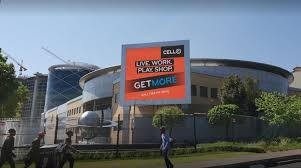 On 31 August 2017, ICASA declared that it was seeking clarity on this apparent non-compliance with the legislative provisions concerning Cell C's recapitalisation transaction.
Besides, the competition watchdog said it was also taking external legal advice on the matter, including on appropriate enforcement actions it can take to ensure compliance.
In its preliminary view, ICASA said:
"the Cell C recapitalisation transaction – on the face of it – triggers the provisions of Section 13 of the Electronic Communications Act of 20015 (sic) and ought to have been filed as an application for change of control of the licensee".

Surprisingly, however, by the end of November 2017, ICASA backtracked on its decision, stating that: Cell C 'followed the correct process in the notification of its recapitalisation transaction and that it had complied with all applicable regulations'.
One wonders what changed.
Besides, ICASA's decision might not be valid.
In January 2018, chairperson of ICASA Rubben Mohlaloga was found guilty for fraud and money laundering but remained in office for almost 12 months. In mid-February 2019, the Pretoria Specialised Commercial Crimes Court sentenced him to 20 years in prison. The convicted fraudster was only removed from his position in March 2019.
One wonders whether Mohlaloga's continued occupation of his position at ICASA was fraudulent and maybe this has an impact on the validity of the ICASA's ruling in the CellSAf matter, at the time?
Furthermore, the recapitalisation deal falls foul of broad imperatives and the anti-fronting prescriptions of the South African Broad-Based Black Economic Empowerment (B-BBEE) Act.
Over two years, CellSaf engaged with the Broad-Based Black Economic Empowerment Commission (B-BBEE Commission), which is empowered to investigate any matter concerning B-BBEE and is required to keep a registry of major B-BBEE transactions.
On 13 December 2017, CellSaf also lodged a complaint with the B-BBEE Commission.
The B-BBEE Commission also haven't done anything on the CellSaf complaint. It will be a sad day if a state organ created to protect B-BBEE companies doesn't take empowerment firms seriously.
Is the B-BBEE Commission in favour of a significant reversal of black ownership at Cell C?
That said, however, ICASA's decision seems to have been influenced (or captured), and for the B-BBEE Commission and competition watchdog, they can still rescue themselves.
Let's hope the Competition Commission shows it still has teeth when it makes a final determination on Cell C's recapitalisation.
For now, Aluta Continua for CellSaf and they might as well recite the Chief Justice pronouncement and hope it applies to the Competition Commission and the B-BBEE Commission. – lourie@techfinancials.co.za