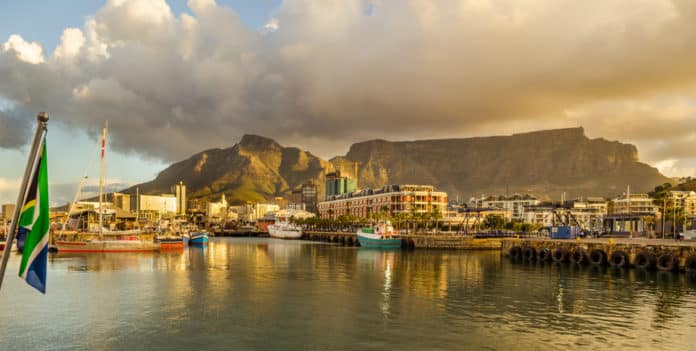 The Cape Town Central City Improvement District (CCID) recently asked two of the CBD's major players what makes the Mother City a tech hub and how the city can attract more tech titans to its shores. SweepSouth – which raised more than R60 million in funding in 2019 and additional investment in 2020 – and PayU Payment Solutions, a leading online payment service provider with operations across 17 markets, shared their insights.
Currently Cape Town, 'South Africa's Silicon Valley' boasts more than 450 tech firms, including ecommerce giants the Takealot Group and Amazon, and collectively employs more than 40 000 people. More are moving in. The South African global business services (GBS) sector in Cape Town is outperforming many other industries, having attracted R3.4 billion in investments in the last three years. It was one of just a few industries to create jobs in the Covid-19 climate and has been pinpointed by the government as a green shoot for economic growth and recovery.
CBD is an enabled DigiTech environment, with stakeholders proactively putting in the work to keep the ecosystem thriving, despite the devastation of the pandemic. The bustling heart of the city may be set for significant growth post the pandemic, in part due to its enabling business environment. It's home to 16 co-working spaces, 80 ICT & telecoms entities (comprising of 62 information & communication technology firms and 18 telecoms firms), 78 educational institutions and resources, 56 coffee shops and 9 internet cafes to keep tech fundis caffeinated. This, plus the mountain, makes for an enticing place to be.
What do Cape Town's tech players really want?
Aisha Pandor, CEO and founder of SweepSouth – an app and web platform for booking regular and on-demand home services – says she chose the Cape Town Central City for SweepSouth's headquarters because of the area's 'vibe, coffee and central location'. And because the CBD has been a tech hub in Africa for over a decade. Additionally, she loves the fact that people who are tech-savvy travel to Cape Town from all over the world. "That's played a big role in nurturing a sharing economy environment in which companies like Airbnb and SweepSouth flourish."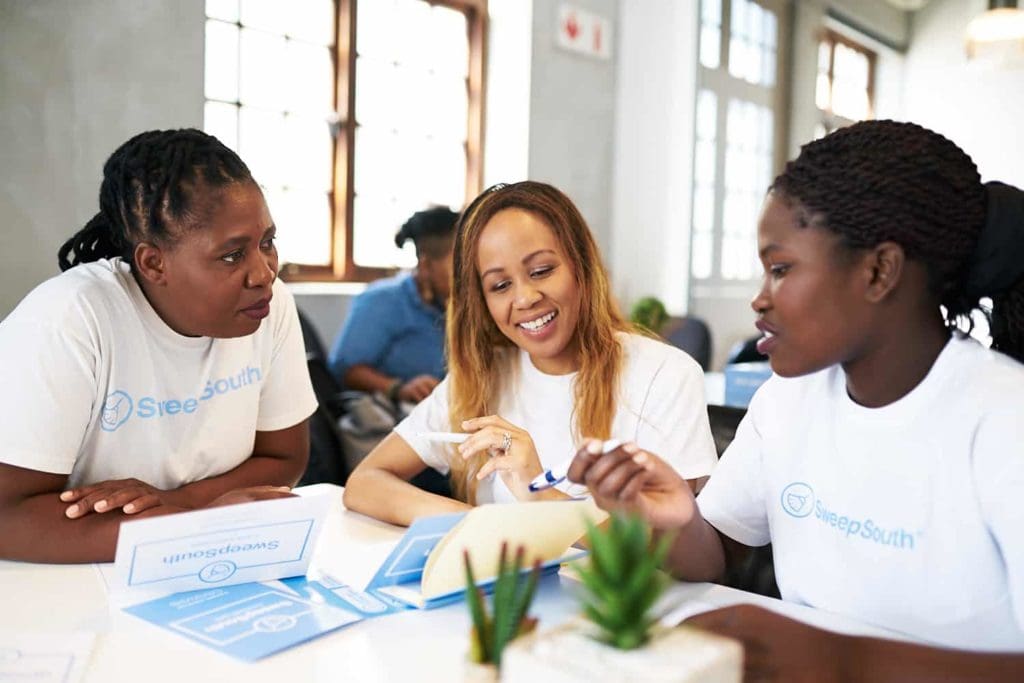 She says organisations like Silicon Cape, CiTi, SiMODiSA and numerous incubators, accelerators and investors are helping Cape Town advance its status as the continent's premier tech hub. The lifestyle – nestled between the mountains and the sea – also makes it an attractive place to be. But there are more actions that could further promote tech businesses, and in doing so, drive economic growth and job creation.
Pandor suggests that:
Businesses and political leaders collaborate to improve basic infrastructure. "Effective transportation systems to move workers around will benefit efforts to create innovation-economy jobs, while innovations in inner-city housing would allow hard-working start-up entrepreneurs and employees to work, live and play. City leaders should cultivate a climate for 'liveability' that people will talk about, to woo tech companies and investors from far afield."
There's more investment in underutilised community resources like higher learning institutions, which will contribute to job creation and drive future innovation.
More effort is made to retain graduates and local talent. "Too often, tech companies hire skilled workers from elsewhere, which means lower-income communities may not be able to access the on-the-job training that could help them unlock opportunities. To remedy this, fast-growing tech companies could help local graduates secure entry-level jobs. Overseas tech businesses need to know there is skilled talent on offer to support the ecosystem. By tying training to internships, Cape Town's share in the tech boom will increase."
Tech companies help regenerate older areas. "Council incentives can help businesses to look beyond the obvious company set-up sites, thereby encouraging meaningful but equitable regeneration in previously overlooked areas."
There could be incentives for dynamic tech-business collaborations. "For example, a tech company could help map out refuse recycling spots in an urban area. Or develop an app to help with traffic flow. Small gains in a neighbourhood could make a much bigger difference when rolled out on a larger scale."
A welcoming party is on-hand for overseas tech companies that set up shop in the Cape. "The City's officials could play a big part in welcoming new businesses by providing information on local services and linking them up with homegrown players."
To attract more tech investors and entrepreneurs, she urges that Cape Town needs to band together with the best of its offerings and confidently tout these to the world. This is exactly what Wesgro, the City of Cape Town and other players are doing by building a thriving tech ecosystem.
As part of the Naspers Group, PayU Payment Solutions is based in Cape Town's CBD to be close to key management. Covid-19 was a busy year for the group as ecommerce flourished, enabling fast expansion into new markets.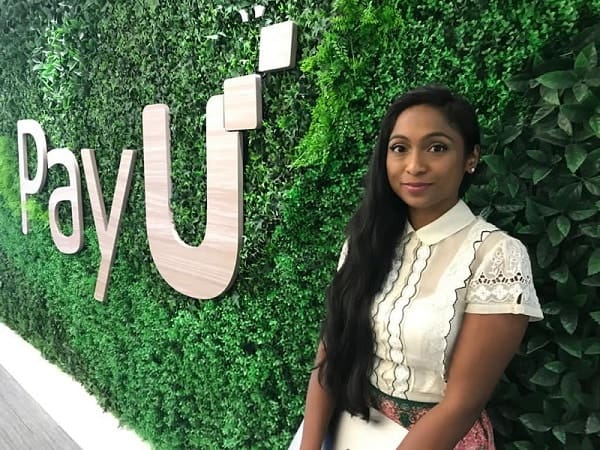 PayU echoes SweepSouth in perceiving Cape Town as a burgeoning tech city. It is the most well-developed tech sector in the country and has seen the success of a start-up like Snapscan being sold to Standard Bank, etc. Most of the technology and Fintech companies are based in Cape Town and there are several innovation hubs and an attractive lifestyle.
However, according to PayU, start-ups continue to struggle with access to funding – especially those from previously disadvantaged communities. This is another area Cape Town can address by creating more opportunities for start-ups to connect with prospective investors, incubators and accelerators.
Other ways to capacitate the tech sector
Sebekedi Koloi, Tech Portfolio Manager at Wesgro, adds that while Cape Town houses the highest number of developers in the country right now, more work needs to be done to capacitate young people for the digital economy. Load shedding is also a potential threat to the Cape's tech title, although he says the City has done well to mitigate this for international investors so far. Additionally, immigration policies need to be repositioned to allow for the importing of digital skills. A Start-up Act, which is currently in discussion, will also have to be fleshed out to see how regulation can best support high-growth businesses.
Councillor Sharon Cottle, the City's Mayoral Committee Member for Corporate Services, says the City will continue to work hard to attract new players, "Cape Town is already a leading centre of digital businesses and start-ups in Africa and is home to some of the world's largest tech companies, such as Amazon. As a City, we must back this up with a commitment to harness digital technologies for better service delivery, economic development, and building a city that works for everyone."
Tasso Evangelinos, CEO of the Cape Town Central City Improvement District (CCID), concludes, "it is  heartening that the city and the CBD, thanks to a well-established tech ecosystem, continue to attract investment in the DigiTech space in spite of the harsh economic effects of Covid-19."
What makes Cape Town South Africa's Silicon Valley?
Cape Town is home to close to 60% of South Africa's start-ups, with many choosing to be based in the city's CBD, including local goliath Takealot.
The tech title is attributed largely to:
The City's investment in infrastructure – close to 1000 m of fibre-optic cable has been laid to date. The City has just agreed to continue this Broadband Infrastructure Project for another five years
Incubators and business accelerators abound in the area
There are myriad coworking spaces – over 16 in the CBD alone
There are several universities and other tertiary learning institutes
The Western Cape boasts the highest number of venture capital firms. In 2020, $88 million in disclosed investments went to Cape Town-based tech start-ups
The Cape is home to 38% of South Africa's developers
There are excellent coffee shops, everywhere
Dr. Sumarie Roodt, co-chairperson at Silicon Cape – a non-profit, community-driven initiative that aims to develop the Western Cape as an innovation hub for Africa and the world – adds that Cape Town's central and densely populated CBD offers businesses good access to talent, resources and clients. "This tight clustering of resources, people and economic activity, means tech businesses can benefit from increased access to knowledge and skills, and reduced production costs.

"This leads to knowledge spillovers and economies of agglomeration, which are fundamental driving forces behind innovation and economic growth."