The KwaZulu-Natal (KZN) Science Centre has appointed Dr. Kim Bishop to the board of directors.
The appointment of the well-known medical doctor and general practitioner coincides with Women's Month.
Announcing the appointment on Tuesday, board chair of the KZN Science Centre, Sunil Geness said: "We are jubilant to have a person of Dr. Bishop's diverse skills, capability, passion, and experience".
Geness added: "As such we are also doubly delighted that the occasion coincides with women's month in South Africa".
Dr. Bishop's appointment aptly comes close to the national science week – the annual celebration of science, engineering, and technology.
Science week is held countrywide and led by the Department of Science and Technology.
"I am thrilled by the prospect of making a tangible contribution to the objectives of the KZN Science Centre," said Dr. Bishop, who hails from the Bluff/Wentworth area, south of Durban.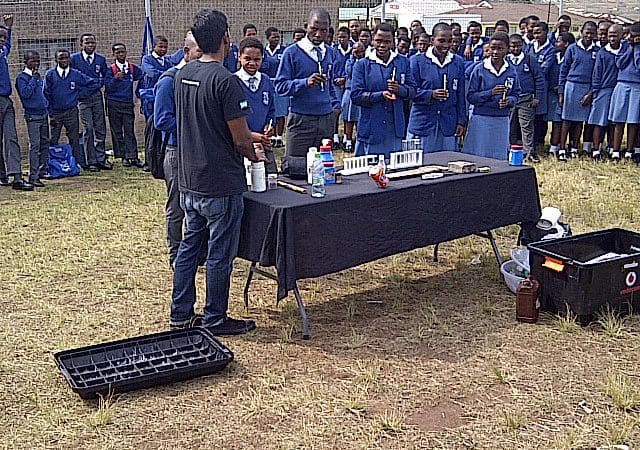 The KZN Science Centre located at the old Durban Airport. It is a world-class facility that provides excellence in a unique combination of education and entertainment.
The centre exposes both the young and old to aspects of science, with an interesting variety of more than 100 interactive displays.
It provides educational enrichment by promoting scientific literacy.
The centre also aims to develop a stronger science, technology engineering, mathematics (STEM), and innovation culture in South Africa.
"It was critical for South Africa's continental and global competitiveness, that a focus be placed on prioritising young girls and women in STEM," said Dr. Bishop.
As a young, the doctor was fortunate in that she had hard-working parents who were passionate educators.
Her family placed a high value on education and sport.
She attended Assegai Primary School in Wentworth and Van Riebeeck Park Primary School on the Bluff.
Dr. Bishop did her secondary schooling at Grosvenor Girls' High School on the Bluff, where she excelled both in academics and sport, matriculating in 1999.
In 2000, she was accepted into the UKZN Nelson R Mandela School of Medicine to commence with undergraduate medical studies.
She qualified with an MbCHB degree in 2006 whereafter she interned at the King Edward VIII Hospital in Durban for two years.
Dr. Bishop was subsequently offered a community service post with the South African National Defence Force-Area Military Health Unit in Kwa-Zulu Natal.
After completing a year of community service Dr. Bishop served in the permanent force as a military Captain for three years.
During her time as a permanent force member, she completed several military courses.
The courses included combat casualty care, the law of armed conflict, communicable disease outbreak management, and chemical warfare.
In addition, Dr. Bishop was also involved in the military support operations for the 2010 FIFA World Cup and received a commendation for her involvement therein.
In 2012, following the birth of her daughter, Dr. Bishop concluded her military career and commenced with her career in private general practice, taking up an assistant position for a well-established medical practice in Durban South.
After gaining much experience, she then relocated to Ballito in 2015 and joined the Ballito Medical Centre, where she practiced for a couple of years.
Dr. Bishop set a new career path In 2017 when she opened her private General practice in Ballito.
She continues to work there.