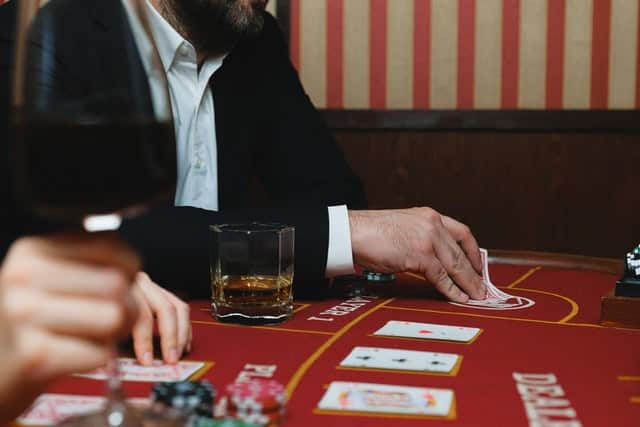 Cybercrimes are a concern for many customers today, and as a result, conducting business online makes many people cautious. The scale of these crimes continue to rise and rise, often in the public eye. For that reason, many online gamblers who were used to playing at land-based casinos find it difficult to trust new online casinos. Although it is wise for players to be concerned about security and fair play, it should be noted that online gaming safety has improved. Security was not a primary concern in the industry's early days. Unfortunately, the same goes for many Internet-based sectors, especially those developed during the online boom. The Internet has transformed itself from a wild west medium to one with more rules and a solid structure. New online casinos shifted from unregulated entities to prominent, global corporations that tend to emphasise providing players with an entirely secure online gambling environment.
Regulations and Testing
Online casinos are primarily regulated in comparison to a few years ago. Demand for online gambling has increased for consumers, prompting better technology to safeguard customer info. Although many online casinos follow the recommended standards for customer data protection, it is worth noting that not all new online casinos are safe. Players should read online casino reviews at sites where they can find all the information they need to pick a reliable casino.
Before players decide to play for actual money, they should know how to tell these two types of casinos apart. Any decent new online casino will have a licence from a recognised country or body. Malta, the Isle of Man, and the UK are among the most highly regarded licencing bodies to ensure the online casino security is up to scratch. Online casinos that have to submit to authorities to keep their licence are more likely to be secure than those who don't.
New Reputable Online Casinos
How can you distinguish reliable casinos from low-quality ones? Which organisations regulate and test casinos and their random number generators? Trustly is a highly recommended online payment option supported by most of the gaming industry's top online casinos and brands. So why not head over to fantastic new Trustly casinos? New casinos have more to prove than more established ones, and there are quite a few things to watch out for that set apart the good from the bad and the ugly. The most obvious is to check if the online casino has a licence issued by a reputable jurisdiction. Without that, the casino is illegitimate.
Data Encryption
Various industries have been battling cyber-attacks over the years, and as a result, technology has been evolving to provide better online protection measures for users. Online casinos prioritise cybersecurity to protect their users and businesses. Online casino players will notice that secure sites use encryption technology to protect their info. You should ensure they sign up with online casinos with SSL or Secured Socket Layer encryption data on their websites. Many online casinos use 128 or 256-bit encryption, which safeguards the info by transforming it into unbreakable coded data strings. SSL encryption stops third parties from accessing your sensitive information on a site. Players should always make it a point to verify a site with SSL encryption by looking for a padlock icon on the address bar.
Random Number Generators
Random number generators are undoubtedly at the heart of fair and safe online casinos. Without a random generator, you have no way of knowing if the games are fair. Most online casinos use virtual cards and reels. The RNGs are a helpful indication to ensure a deal of the cards or spin of the slot machine's reels provide genuine chances and aren't subject to interference. Reliable casinos ensure your online security seriously with vital info regarding RNGs. They use independent testing companies that assess and verify that the RNGs are fair, and verification is available on the website.
Privacy Policy
Players can visit the casino's site to read the privacy policy. Such policies inform players how the casino will safeguard and protect their information. For example, players will know if the casino plans to sell information such as the name, email, and phone number to other parties. Players need to go through that section before signing up. They can also choose only to select online casinos that will not sell their information and strive to keep their account safe. You can easily access the terms when they scroll down to the bottom of their website.