Discovery Bank said that it is well-positioned for growth as it flirts with 300 000 customers in the six months to end-December 2020.
The bank, which is powered by the country's largest medical aid provider Discovery Health, said value drivers are trending in the right direction and is well-positioned for growth.
The bank has 556 000 accounts held by 298 000 clients; Discovery disclosed on Tuesday in a presentation for the Domestic Medium Term Note Programme "non-deal" roadshow. The company informed investors that any forecast financial information in the presentation is unaudited and has not been reviewed or reported on by its external auditors.
Discovery said the digital bank had attracted more than R6.3 billion in retail deposits.
"Deposits have grown strongly, in line with the strategy to build a retail deposits-led bank," the company said.
It has also extended R3.9 billion in credit to customers.
"Advances remained flat, reflecting the decrease in consumer spending and prudent lending approach," said Discovery.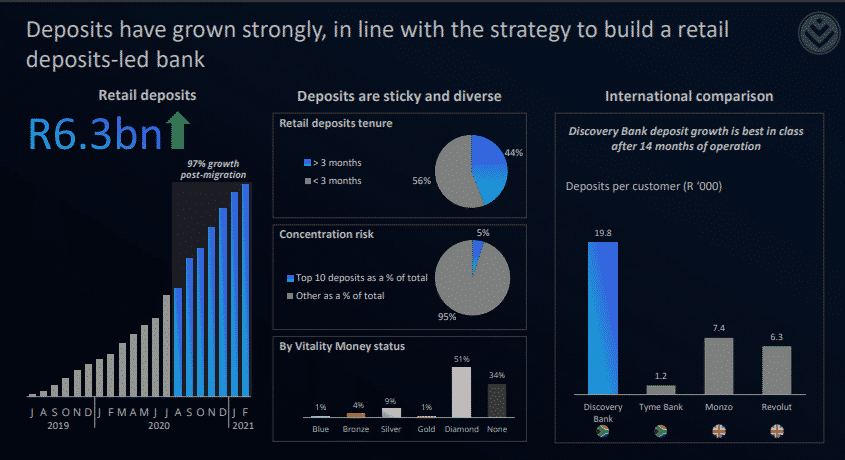 Discovery Bank competes with Tymebank, Bank Zero, Bidvest Bank and other big five banks – Absa, Capitec, FNB, Nedbank and Standard Bank.
TymeBank is owned by African Rainbow Capital (ARC) Financial Services Holdings, a company within Motsepe's Ubuntu-Botho Investments stable.
Also read: TymeBank Attracts R1.6 Billion In Foreign Investment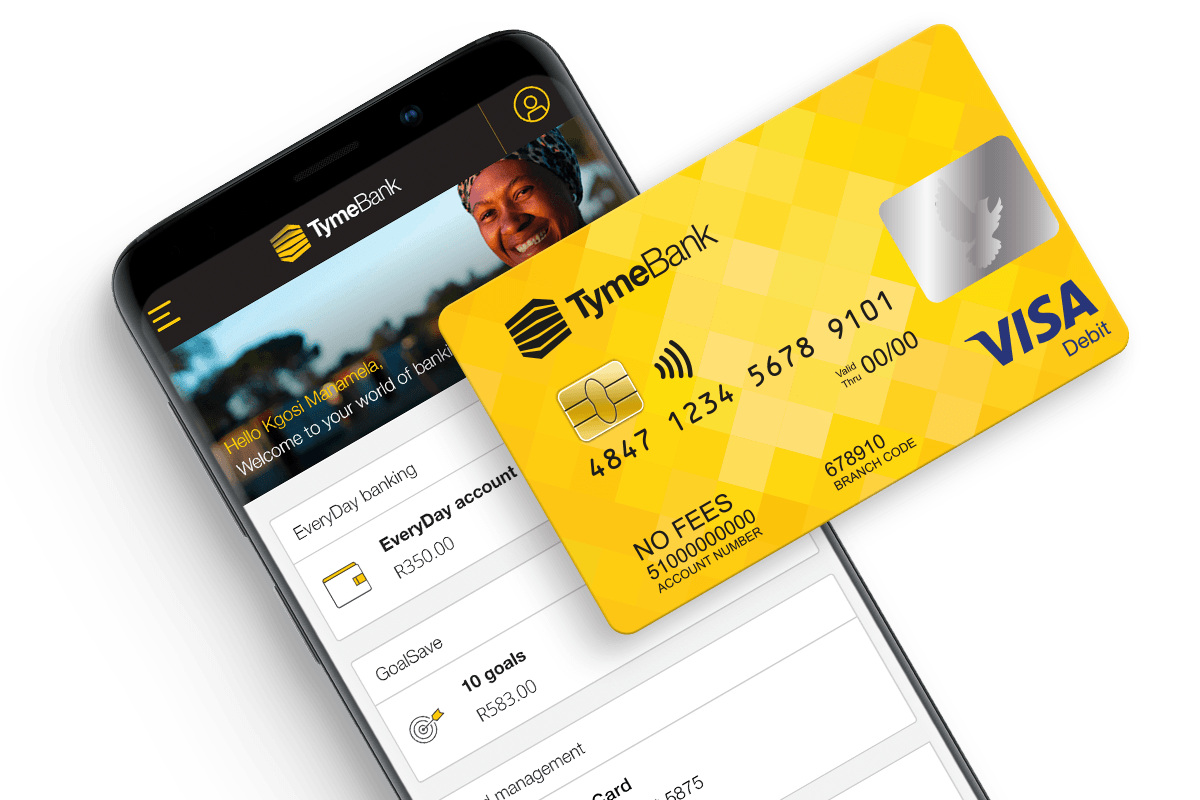 Patrice Motsepe's TymeBank has attracted foreign investment of more than R1.6 billion from investors in the UK and Philippines.
The digital bank said the new investors are UK-based Apis Growth Fund II, a private equity fund managed by Apis Partners, and the JG Summit, which is one of the largest and renowned conglomerates in the Philippines and owned by the Gokongwei family.
The company said both these investors are experienced in financial services in emerging markets.
African Rainbow Capital (ARC) has made an additional investment to ensure it maintains its position as anchor shareholder in Tyme. Following the completion of the transaction, ARC will hold a c.59% interest in Tyme. Both Apis and JG Summit will become minority shareholders in Tyme, with Apis having a 14.9% shareholding and JG Summit having a 5.13%.
The bank said the investment, which it described as one of the largest foreign investments any FinTech company has secured in South Africa, will be deployed to bolster Tyme's growth and secure its path to commercial success.
In addition, it will be used to fund Tyme's offshore expansion opportunities.
The proceeds will also finance the Philippine venture, Coen Jonker, co-founder and executive chairman of Tyme, told Reuters.
Tyme is now looking to replicate part of that strategy in the Philippines, where it can piggyback on JG Summit's retail reach in shopping malls, grocery and pharmacy stores. JG Summit's other interests include food manufacturing, real estate and hotels.