No Nigerian arrangement is permanent unless that which has been arrived at by negotiated compromise.
My friend Phehello was stunned when I told him this.
He paused and looked at me as if to suggest I was in urgent need of a psychiatric test  at Sterkfontein Hospital.
I had no choice but to explain the thinking behind the theory.
"Look Phehello," I said.
"The spirit of compromise is the fibre of the Nigerians."
I was merely quoting the words of Nigerian author, Peter Enahoro, who said "this fundamental principle is more than a habit. It is deeply rooted in the way of life (in Nigeria). It is a religion. A situation in which normalcy is achieved without compromise is suspect and every effort will be made to disrupt it, so that a proper compromise can be worked out to ensure durability."
Bewildered my friend Phehello exclaimed: "Are you okay? I mean are you really fine my brother?"
Clearly he wasn't getting it. I had to go back a few steps.
"Do you remember that last year MTN was hit with a staggering $5.2 billion (R74 billion) fine by the Nigerian communications watchdog?" I asked.
He said he remembered, but still seemed puzzled as to why I was talking about a "negotiated compromise" and "MTN Nigeria's fine" in one sentence.
Last year in November, Phuthuma Nhleko, an old hand in the mobile giant was put back in charge of MTN for six months to steady the ship after the firm lost more than R80 billion of its market capitalisation.
This was after the Nigerian authorities hit the mobile operator with the $5.2 billion fine for failing to disconnect five million improperly registered subscribers.
It seems the MTN chairman is slowly finding a way to sort out the Nigerian mess.
The chaos erupted during the reign of the previous MTN executive team under the stewardship of Sifiso Dabengwa, who resigned last year when the company's market value was eroded after the Nigerian watchdog imposed the fine.
"Nhleko is finding his luck for the second time in Nigeria," I said.
"He was instrumental in building MTN Nigeria to become the company's biggest asset. MTN now has operations in more than 22 countries in Africa and the Middle East including Afghanistan, Syria, Iran, Ghana, Cameroon and Sudan.
"I think what's counting in his favour is that the Nigerians seems to know how to compromise and listen to a chairman."
Phehello was speechless.
Many observers are warning not to mess with Nigerian authorities. Standard Bank, Woolworths, Truworths and Sun International can attest to the advice.
"What do you really mean?," asked Phehello.
"I believe that Nhleko is hitting the right stakeholder engagement buttons in the corridors of power in the Federal Government of Nigeria. But, I am also inclined to refer to Enahoro's book titled 'How to be a Nigerian', which I bought in 2003 during my visit to Lagos and Abuja in Nigeria as an MTN guest.
"Next to God, there is nothing that fills the heart of the Nigerian with greater awe than a chairman. God is divine, but the chairman rules the temporal," writes Enahoro in his book first published in 1966.
There can be no doubt Nhleko, the executive chairman of MTN, is filling the "hearts of Nigerians with greater awe".
The South African-based mobile phone giant informed investors on Wednesday that it has agreed a without prejudice good faith payment of R3.8 billion (50 billion Naira or $250 million) to the Federal Government of Nigeria on the basis that this will be applied towards a final settlement.
MTN said that in an effort to achieve an amicable settlement, it has agreed to withdraw its challenge to the fine from the Federal High Court in Lagos, where it had sought relief.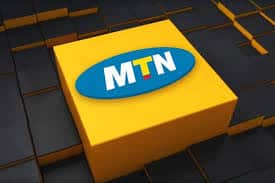 The telco advised its shareholders that executive chairman Nhleko was continuing to lead the team engaging the Nigerian authorities.
"So, is MTN finally finding a solution in Nigeria? Will it only pay R3.8 billion instead of the initial R74 billion fine?" asks Phehello.
"Will this mean that the company is back on track and could now focus on making sure it creates value for its shareholders?"
"Don't get too excited until the fat lady sings (the Nigerian Federal Government. Maybe it's too early to sing praises of Nhleko, but it seems he is playing the 'game' in line with the Nigerian principles as outlined by Enahoro,"  I said.
For now, we have to wait and see how Nhleko makes inroads.
My friend was not amused. I could tell that he was disappointed that a solution had not yet been found – a situation that was likely to have an impact on his 4000 MTN Zakhele shares.
MTN Zakhele is the Black Economic Empowerment (BEE) scheme of MTN listed on the JSE BEE board.
Nhleko is a patient man with a long term world vision. Better to put one's faith in him was my suggestion to the MTN investor.
"Nigerians are profoundly proud of their patience and you can win him to life-long friendship if you say to a Nigerian that you are grateful for his patient understanding," writes Enahoro.

As the Nigerian often says, "The cloak did not invent man." Give this thought. It is deeply philosophical, he says.
However, only time will tell if, Nhleko is finding a lasting Nigerian negotiated compromise.