Mercedes-Benz SA is reinforcing its commitment to transforming the automotive industry and embracing electric mobility with a substantial investment in the local Electric Vehicle (EV) charging network.
As the demand for EVs continues to surge, a robust infrastructure is imperative. Mercedes-Benz South Africa proudly offers the country's most extensive range of electric vehicles, including the EQ and EQ AMG models, with a focus on the SUV category.
In a proactive move to meet the growing demand, Mercedes-Benz South Africa is investing in the expansion of the local charging network, aiming to establish over 120 charging stations across South Africa.
Collaborating with Chargify, an empowerment company, Mercedes-Benz is actively involved in enhancing its presence in the local charging infrastructure.
"The partnership with Chargify not only gives us the opportunity to grow the share of the local EV charging network but also reaffirms Mercedes-Benz South Africa's ambition to expand its Enterprise and Supplier Development (ESD) portfolio. Our ESD programme is aimed at making a real and lasting impact towards the transformation of the country through the creation of sustainable and meaningful jobs," said Abey Kgotle, Executive Director: Human Resources & Corporate Affairs Mercedes-Benz South Africa.
Chargify is strategically deploying AC and fast-charging DC stations along major routes, connecting metropolitan areas, airports, shopping malls, restaurant hubs, private hospitals, strategic expansion sites, residential estates, and small towns throughout South Africa.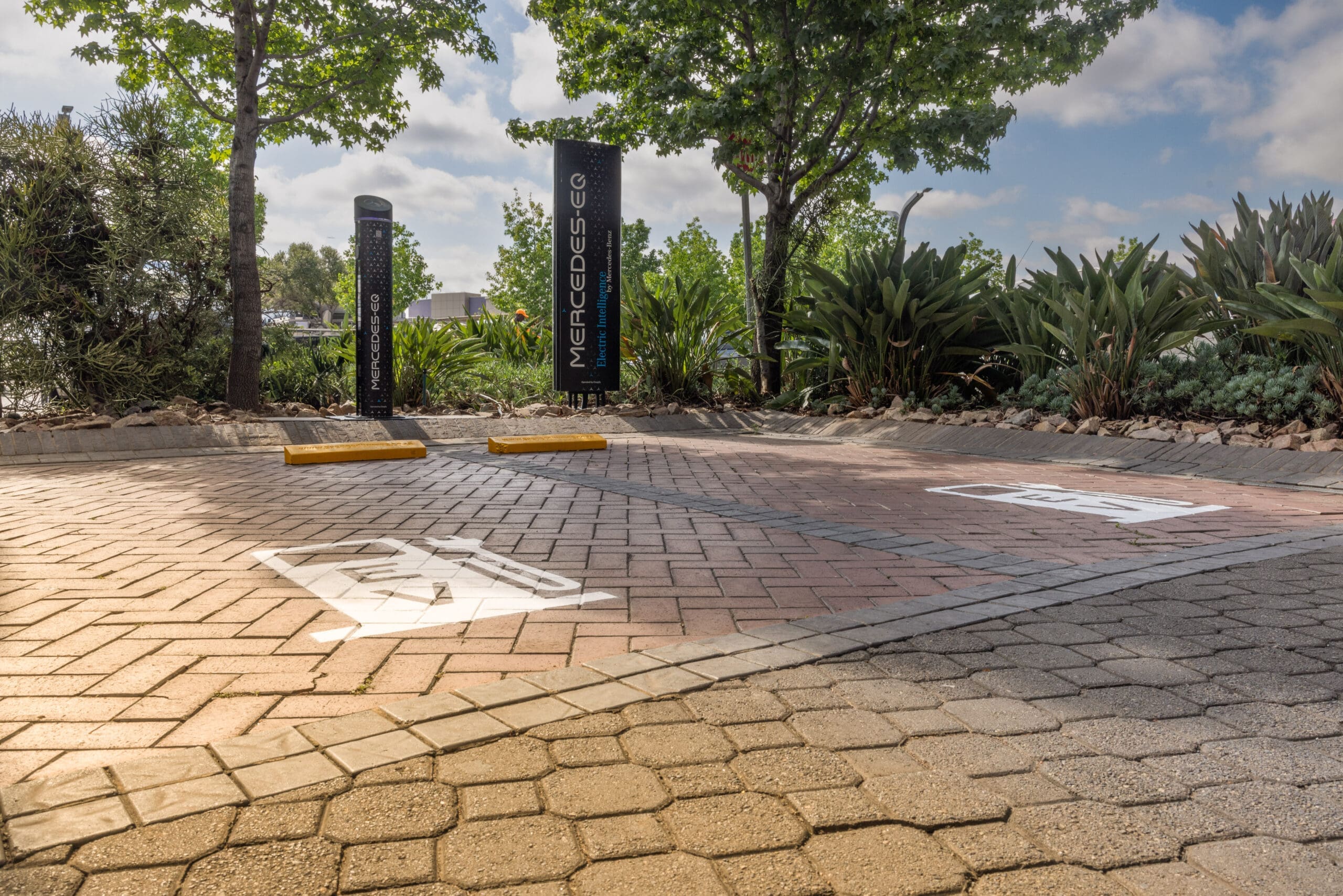 The initial investment by Mercedes-Benz South Africa in the EQ charging network amounts to R15 million, with an additional R25 million earmarked for the second phase of the rollout.
Phase 1 entails installing 67 Mercedes-Benz EQ-branded charging stations across South Africa by the first quarter of 2024. This investment not only aims to provide existing customers with a reliable charging network but also seeks to instill confidence in those contemplating the switch to electric vehicle ownership.
Phase 2 will witness the implementation of over 60 additional charging stations, bringing the total to 127 Mercedes-Benz EQ-branded charging stations strategically positioned in key areas. Some locations already feature Mercedes-Benz EQ-branded charging infrastructure, such as BT Ngebs Mall and Mayfair Hotel in Mthatha, enabling EV drivers to travel from Durban to Cape Town. Other locations, including Woodhill Estate and Country Club, Da Vinci Hotel in Sandton, Champagne Castle in Drakensberg, Highwaymans in Pilgrims Rest, Courtyard Sandton, and Silvermist Wine Estate, are part of the growing network. Additional locations, such as Plettenberg Hotel, Wilderness Hotel, Swartberg Hotel in Prince Albert, and Karoo Junction Mall in Beaufort West, are currently in the installation phase.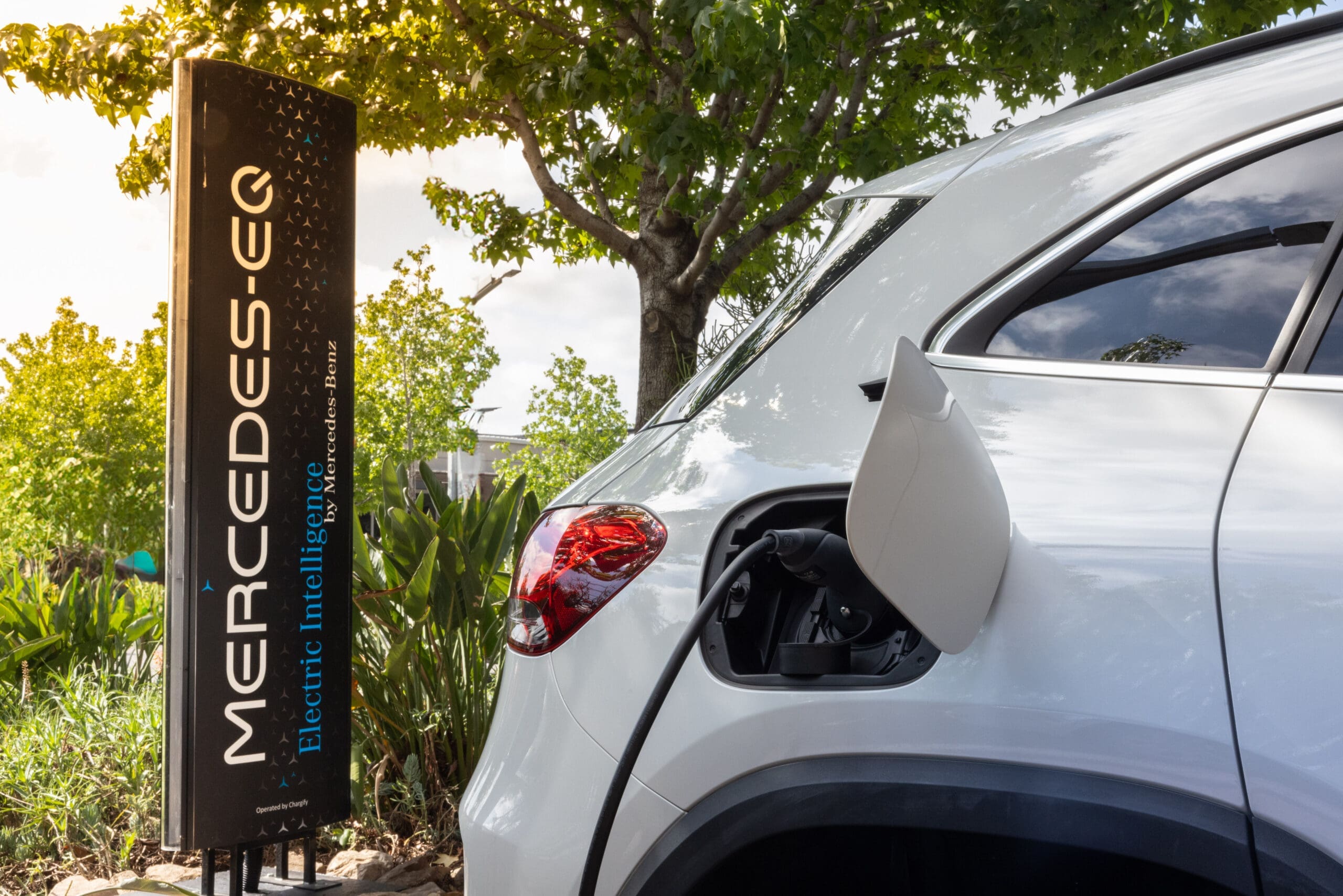 Mercedes-Benz South Africa and Chargify are actively collaborating to build the most extensive public EV charging network in South Africa.
By fostering relationships with sites nationwide and forming professional partnerships, Chargify contributes significantly to the network's growth.
Mercedes-Benz South Africa and Chargify are collectively shaping a landscape of EV chargers to support the EV revolution, ensuring the network's seamless operation through collaborations with operational partners like GridCars. Importantly, all parties involved are dedicated to the advancement of sustainable and efficient electric mobility.
"Mercedes-Benz South Africa is accelerating the pace of eMobility transformation within the automotive industry. Next to offering the most extensive and diverse all-electric vehicle portfolio in the market, we want to provide not only our customers but all EV drivers the luxury and peace of mind of a comprehensive charging network and with the installation of over 100 electric vehicle charging stations across South Africa fulfilling our strategic objectives of creating sustainable ecosystems in support of our all-electric strategy," said Mark Raine co-CEO Mercedes-Benz South Africa and Executive Director Mercedes-Benz Cars.