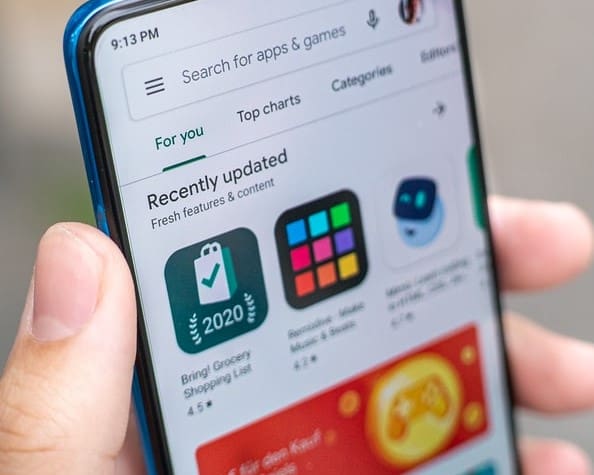 For each sort of sporting event, there are several top-rated sports betting apps available for download and use. In today's mobile-driven world of sports betting, it's crucial to know which operators have the finest mobile apps. 
Sports betting app developers want to make betting on your favorite teams as simple as possible. This also includes offering a platform for mobile sports betting from the convenience of your own smart device.
You can't just use any app for sports betting. You must consider a few aspects before selecting a sports betting app. While some are considerably easier to use, others include features that may appeal to some more than others. 
Numerous aspects contribute to reliable sports betting mobile apps, and here, you will learn which are the best all-around mobile software for sports betting.
Here is the list of the top 3 sports betting apps in June 2022:
1. BetMGM Sports Betting App
BetMGM has risen in prominence and now offers a wide range of betting options, from NBA props to Super Bowl futures and odds on almost any event. Its rewards, especially those for returning clients, are also exceptional.
Top Feature: It has some of the highest odds available, a massive selection of markets, and unlimited live streaming of almost every event.
2. FanDuel Sports Betting App
Before introducing the FanDuel Sportsbook, FanDuel established itself as a global leader in the Daily Fantasy Sports business. It has become the most popular alternative worldwide.
The FanDuel app is prevalent, with some of the most excellent ratings in the iOS store, and it is also a popular choice among industry professionals. The mobile sports betting app provides access to all the features of the website.
Top Feature: It is an absolute favorite among industry leaders and iPhone users. It boasts a modest minimum bet requirement, a massive variety of markets, and a top-notch racebook.
3. DraftKings Sports Betting App 
DraftKings is a sports betting market giant. It began as a betting leader on desktops but swiftly expanded and has now emerged as the market leader for mobile apps. It was one of the first legal sports betting apps in the USA.
Due to its simplicity and intuitive U.I., DraftKings has established itself as the finest sports betting app for both iPhone and Android users.
Top Feature: It is trendy and user-friendly, and its geolocation system functions flawlessly. It has some of the most significant ongoing bonuses for current clients.