In townships, people pay data by the minute, by the text, and by the gigabyte. This simply means any new network wanting to bring affordable data to this market needs to fit in with these township consumer habits.
South Africa's big mobile phone operators and fibre providers have so far failed to satisfy township consumers with their expensive products to access the Internet.
As a result, many people continue to be excluded from the digital world.
Eduard Walker, CEO of FibrePoynt, says an opportunity for a wireless fibre operator to connect townships, peri-urban areas, and small towns to the digital world exist using an innovative, low-cost antenna-based system.
"A network that brings affordable Internet access to townships, peri-urban areas, and small towns using cost-effective methods may be an irreversible shift," says Walker.

"Such a network could make sure the neglected in our country gets real Internet in their homes and surrounding neighbourhoods on their smart devices."
Walker reveals that FibrePoynt has developed HomePoynt, an innovative last-mile connectivity solution that will topple the current offers of R400-ARPU or 1GB-R100-a-month uncapped WI-FI market.
He says this solution is the first attempt to provide township, peri-urban areas, and small towns with affordable Internet.
The solution has been undergoing trials in Central Western Jabavu in Soweto.
"HomePoynt responds to community needs in a township or densely populated environment such as Soweto, where users want to stay connected when they roam around the streets," explains Walker.
HomePoynt connects users to broadband core networks in a peer-to-peer setup.
The solution can provide wireless Internet service for homes and public areas, where there is already backhaul coverage but no end-user access.
HomePoynt delivers fixed and roaming Internet connectivity to the community using fibre backhaul and a unique configuration of antennas supplied by Poynting Antennas.
Fibre is pulled-through to central points that serve as Wi-Fi connection access points for a specified number of houses in each area, and a user can connect to each sub-network.
HomePoynt uses mini-Janus Consumer Access Points (JCAPs), installed to provide street and household coverage, creating a cloud network across the communities.
The mini-JCAPS acts as a portal for devices to connect to a local area network.
Households connect their devices by purchasing vouchers from their local ISP or designated entrepreneurs.
The data is used directly on the device – like a phone, tablet, or laptop.
"We want to use the HomePoynt product to tackle digital inequality," says Walker.

"A solution like HomePoynt is more critical in our society as the spread of the coronavirus has laid bare the need to get everyone connected to high-speed Internet."

Wireless Internet. Photo by Tima Miroshnichenko from Pexels
Walker says he saw first-hand in Central Western Jabavu how the Internet helped people to navigate life from their living spaces during the lockdown.
"People could check in with friends and family, while others could get critical health advice at their fingertips," says Walker.
"HomePoynt made home-schooling possible for the kids. That's the power of connectivity."
HomePoynt has been well-received in Soweto, and FibrePoynt has teamed up with local entrepreneurs to develop an Internet Service Provider (ISP) model, known as Kasiwave.
Kasiwave will create an army of voucher resellers, thereby creating income opportunities for the re-sellers.
"The business model of Kasiwave is based on cooperation with local communities and ensuring that 20% of revenue goes back to the community," explains Walker.
"It ensures local training on building infrastructure, maintenance of the network, and creating entrepreneurs that sell vouchers via an incubated local ISP.
"This community empowerment is an enabler for job creation."
Young people in Central Western Jabavu were involved in building the HomePoynt network and will maintain it as part of Kasiwave.
Walker says FibrePoynt is planning to expand its network to Thembisa, east of Johannesburg.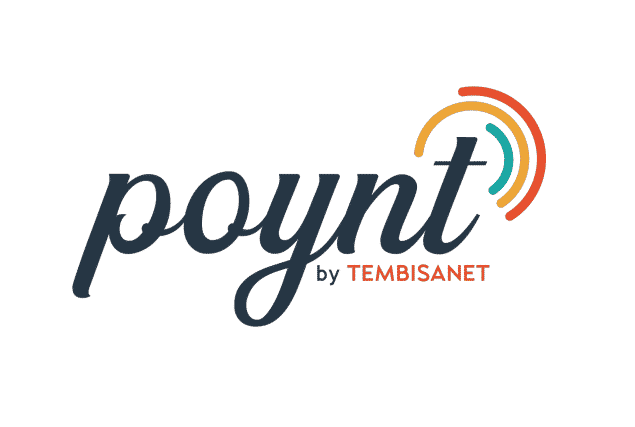 The FibrePoynt project is funded by the Technology Innovation Agency (TIA).
Mpho Sefalafala, ICT Portfolio Manager at TIA, said the agency was pleased to be part of a novel, technologically advanced invention born out of the Soweto community's needs rather than a solution copied from overseas.
"We believe that with a more significant amount of investment, the unique ISP model could be extended by FibrePoynt across Soweto and into other communities nationwide, such as peri-urban areas and small towns.

"The Kasiwave model is a good investment prospect for follow-on investors who would like to take this innovation to the market."

"As an active funder, TIA  encourages and supports FibrePoynt to seek more connections and partnership opportunities to roll out its network across the country and spread its ISP model."
Sefalafala added: "We believe that due to the high-level intellectual property (IP) behind this product and its relevance to the mass community needs, FibrePoynt should be able to attract and defend its position in the low-to-middle income market."
Also read: SA's information poverty threat