The second annual CHRO Awards celebrated the best and brightest of SA's HR leaders and the overall winner was Discovery's Tswelo Kodisang.
Kodisang, Discovery chief people officer, has been named South Africa's CHRO of the Year at the second annual CHRO Awards. This was announced on Thursday 26 November 2020 at the end of a gala event for HR executives, held at Inanda Club in Johannesburg
Kodisang scooped three of the eight accolades awarded on the night, also winning the Strategy & Leadership Award, and the HR & Technology Award.
Another big winner at the prestigious event, the largest gathering of high-profile HR leaders of the year, was second-time nominee and McDonald's SA chief people officer Brigitte Da Gama, who won the Transformation & Empowerment Award and the Talent Management Award.
Kyle Chetty, the executive for HR at Autoboys, was crowned Young CHRO of the Year, while Investec head of people and organisation Lesley-Anne Gatter won the Employee Value Proposition Award, and Tiger Brands CHRO S'ne Magagula took home the prize in the Learning  & Development category.
The awards were handed out at a glittering ceremony attended by 150 of South Africa's top HR executives.
The full list of CHRO Awards 2020 winners:
CHRO of the Year – Tswelo Kodisang (Discovery)
Young CHRO of the Year – Kyle Chetty (Autoboys)
Strategy & Leadership Award – Tswelo Kodisang (Discovery)
Transformation & Empowerment Award – Brigitte Da Gama (McDonald's SA)
HR & Technology Award – Tswelo Kodisang (Discovery)
Employee Value Proposition Award – Lesley-Anne Gatter (Investec)
Talent Management Award – Brigitte Da Gama (McDonald's SA)
Learning & Development Award – S'ne Magagula (Tiger Brands)
The annual CHRO Awards are organised by CHRO South Africa, the community that connects HR executives through executive events, the bi-annual CHRO Magazine, CHRO.co.za and social media channels. This year, Covid-19 has revealed how much human capital can transform organisations and what an important role the function plays in navigating the people agenda as businesses face a barrage of unprecedented challenges.
The CHRO of the Year Award was handed out by sponsor Workday's Country Leader Zuko Mdwaba and accepted by Tswelo, who joined the dynamic financial services firm Discovery as chief people officer in February 2018. Prior to this Kodisang held the CHRO role at Tiger Brands, where he was responsible for organising and managing agendas, HR strategy and systems, and performance.
Kodisang has been a longstanding member of the CHRO SA community and, now after more than two years in his role, he still follows the same principles for achieving people-focused organisational growth as he did when he was the CHRO at Tiger Brands, despite the two being very different companies.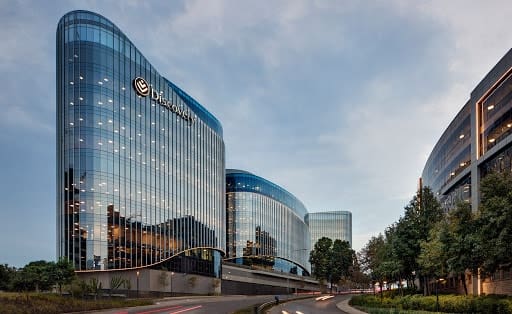 Kodisang says his role is to ensure that Discovery has an excellent employer brand and that it attracts, develops and retains the best talent.
Through partnership with the businesses within the group, Kodisang and his team have created significant strategic value by implementing enterprise HR solutions such as SuccessFactors, Power BI and robotic process automation. This has saved 3,900 human hours of work, enabling HR to focus on other business-enhancing activities.
In addition to being a growth engine, Discovery has a R150 million loan book for small and medium enterprises. Kodisang believes it is better to create employment by creating businesses that can employ more people. Currently, Discovery has allocated R12 million to grooming 23 entrepreneurs.