MultiChoice continues to experience strong subscriber growth for the period ended 30 September 2019 despite concerns from experts that this growth would taper off as competition intensifies.
Africa's biggest pay-TV operator, which is valued close to R60 billion on the JSE, informed investors on Monday that it added 1.2 million 90-day active subscribers, representing 7% year-on-year (YoY) growth.
This growth pushed MultiChoices' overall 90-day active subscriber base to 18.9 million households as at 30 September 2019.
The group said it's home market of South Africa delivered solid results, reporting subscriber growth of 7% YoY or 600 000 subscribers on a 90-day active basis.
MultiChoice added that the rest of Africa business grew the 90-day active subscriber base 7% YoY or 700 00 subscribers.
The company said growth was affected by one-off sports events in the prior year and some country-specific issues.
"These included the current hyperinflationary economic environment in Zimbabwe, which has caused significant pressure on consumers due to the lack of US dollar liquidity, as well as severe electricity shortages in countries like Zambia as a result of the ongoing drought, which has impacted the demand for services like pay-TV.," the pay-TV operator informed investors on Monday.
Furthermore, the company added that Connected Video users on both the DStv Now and Showmax platforms continue to grow as online consumption increases.
"To position our business for the future, Showmax launched a localised version in Nigeria, and added a mobile-only application in Nigeria and Kenya."
The operator said revenue grew 4% (3% organic) to R25.7 billion and included subscription revenue of R21.2 billion for the period ended 30 September 2019.
The company added that core headline earnings, the country's main profit gauge, rose 24% on the prior period at R1.9 billion, despite the impact of the additional 5% share in SA
allocated to Phuthuma Nathi (empowerment scheme) in March 2019.
Excluding this once-off change in the South Africa non-controlling interest, core headline
earnings would have grown 37% YoY, the group said.
"We are pleased with our solid financial performance and our ability to navigate a very challenging economic climate," says Calvo Mawela, CEO of MultiChoice.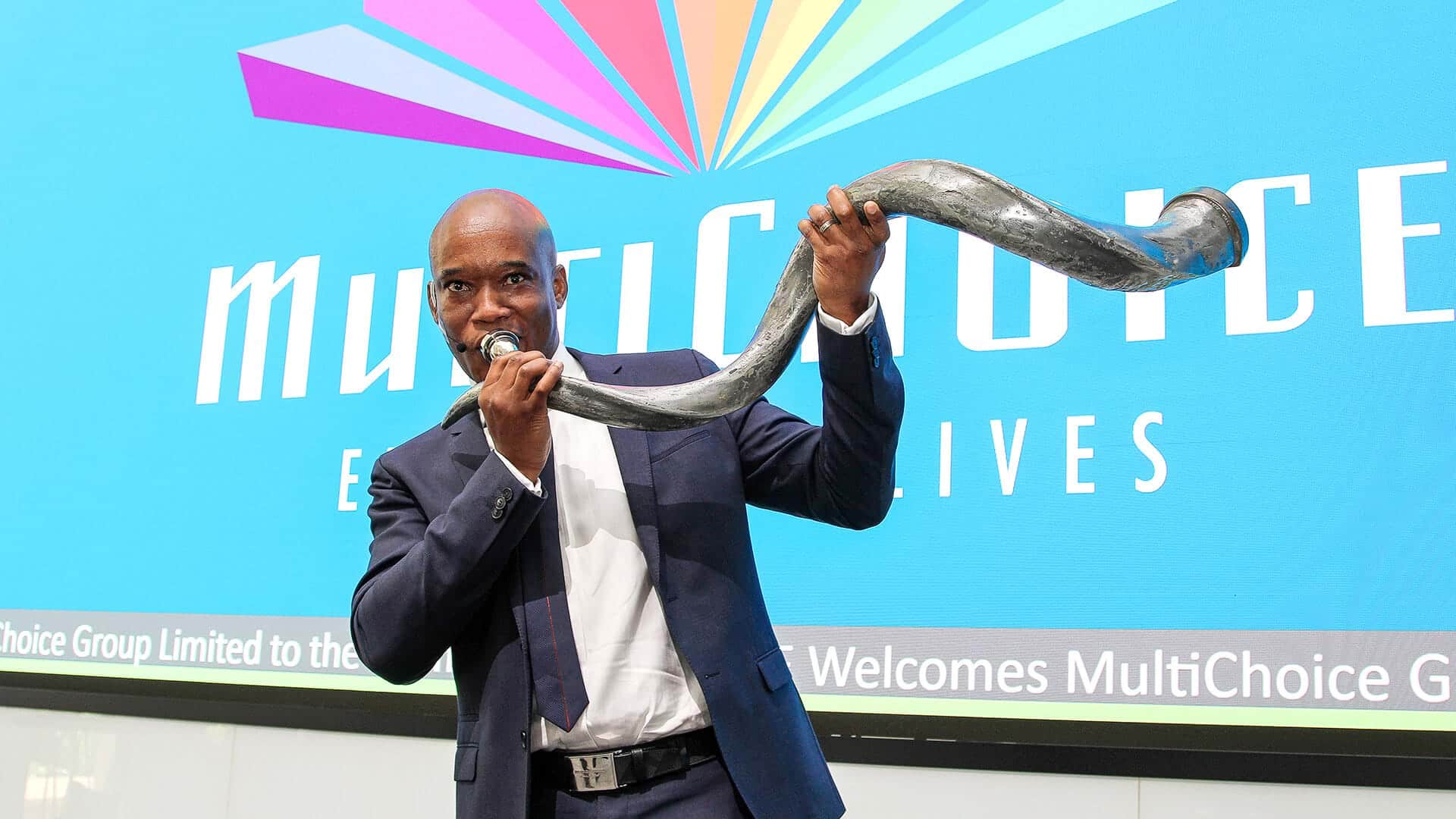 "The Group's cost-saving objectives for full-year 2020 remain on track with R700 million in costs eliminated from the base during the first half of full-year 2020, mainly as a result of the continued shift in spend towards more cost-effective local content, innovation in customer care, contract renegotiations, hardware savings and the introduction of platform efficiencies."
MultiChoice's balance sheet remains strong with R9.9 billion in net assets.
The company said this includes R6.9 billion of cash and cash equivalents, after settling the R1.5 billion dividend to Phuthuma Nathi, and utilising R0.8 billion for share buybacks.
No interim dividend has been declared. "We are also on track to deliver on our R2.5 billion dividend commitment for full-year 2020," says Mawela.
In the second half of full-year 2020, subject to a stable regulatory environment, MultiChoice said it will continue to scale its video entertainment services across the continent, mainly in the middle and mass markets.
"We remain focused on ramping up our investment in local content and expanding our OTT offering," Mawela explains.
"Seasonality normally has a bigger impact on our second-half performance, both in terms of customer growth and costs, and will largely determine our full-year performance. Combined with the risks associated with a weak macro- and consumer environment that appears to be deteriorating, we are cautious about expectations for the rest of the year. Despite these challenges, we remain committed to delivering solid financials and margin expansion going forward."