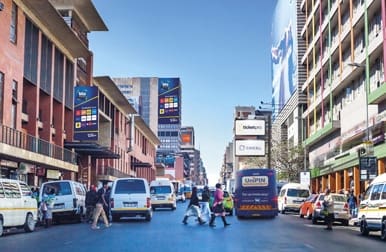 Not so long ago Blue Label Telecoms was one of the darlings of the JSE, with its share price showing no signs of slowing down.
Blue Label Telecoms listed on the JSE in November 2007 at R6.75 a share and attracted global tech giant Microsoft as an investor (which later sold its shareholding
in 2010).
The company's growth enabled it to buy half of the mobile phone operator Cell C. Blue Label Telecoms' market value shot up to R19.3 billion in October 2016 when the firm invested in Cell C.
The market cap, however, has shrunk to about R3 billion and the stock is trading below R3 a share on the JSE – way below its R6.75 listing price.
Yesterday, the stock closed down 7.43% at R2.74 a share as woes about Cell C continues to be a drag on the company. For more read: Cell C Defaults on Interest Payments, Shares in Biggest Investor Tanks 7%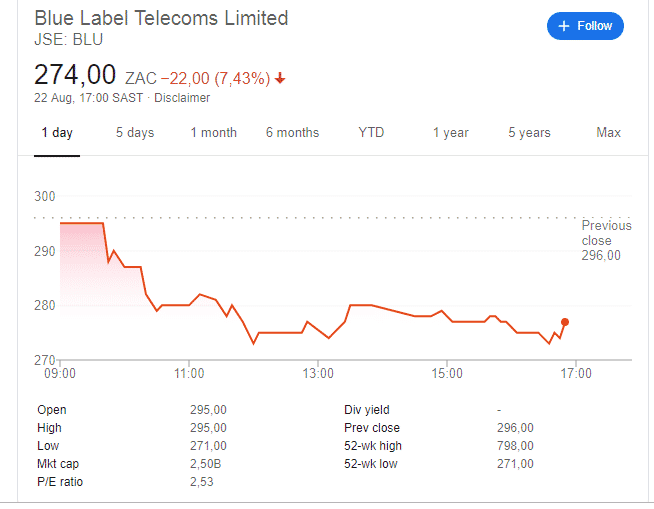 The downward spiral of Blue Label Telecoms shares is attributed to the woes of Cell C, South Africa's troubled mobile operator.
However, last year Blue Label Telecoms joint CEO Brett Levy argued that Cell C was doing better than expected on all metrics, including debt. Its debt "is less than what we had budgeted".
He added: "The market is impatient, or the market doesn't understand it [Cell C]."
For now, Cell C continues to be a drag on the share price of Blue Label Telecoms.
On the other hand, Blue Label Telecoms has delayed the publication of its 2019 financial statements to evaluate its investment in Cell C.
For more read: Cell C at the Centre of Blue Label Telecoms Delaying Financial Statements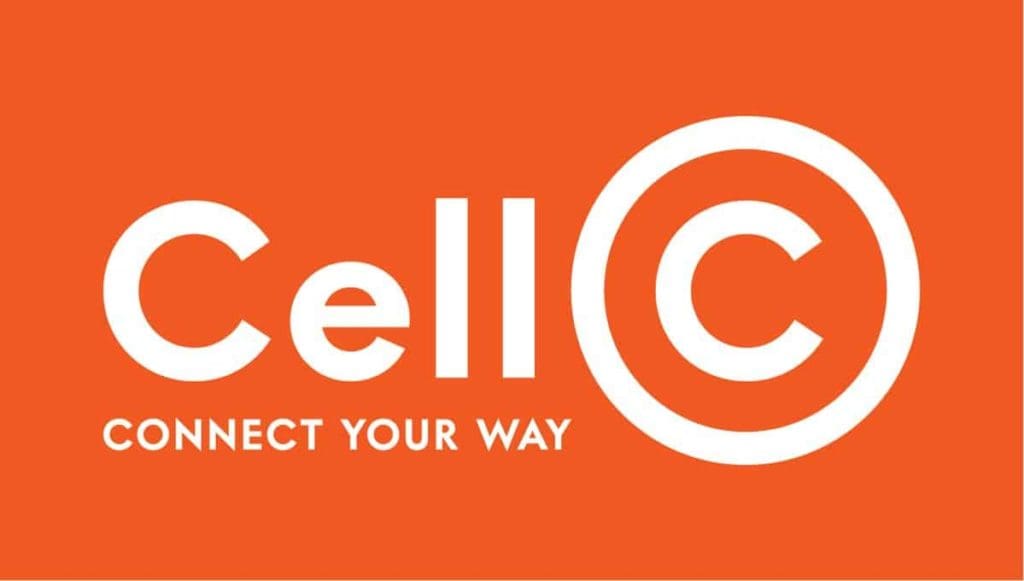 Shares in Blue Label Telecoms – which paid R5.5 billion for 45% of Cell C in 2016 – have plummeted 83% in the past three years. That's almost the total market value erosion since buying Cell C.
Three years ago Blue Label Telecoms made headlines for its acquisition of Cell C.
The declining share price adds to the mounting list of woes for Blue Label Telecoms as Cell C continues to struggle.
One wonders whether the executives, especially Brett and Mark Levy, are considering delisting Blue Label Telecoms.
That said, Blue Label Telecoms is undervalued. If you look at how it has performed – excluding Cell C – the company is undervalued.
If I were Brett and Mark Levy, I would be frustrated with the tanking share price and the negative market perceptions that surround the group.
Blue Label Telecoms is a reliable, stable business underpinned by substantial revenues from its other business.
However, the continued sinking of its shares may push Blue Label Telecoms to sell its 45% shareholding in Cell C.
MTN will be best suited to buy the business as Cell C is already roaming on its network.
Yes, this will remove competition, but the SA cannot afford to have a bankrupt Cell C as that would result in retrenchments.
So, one wonders whether Blue Label Telecoms is quietly seeking a buyer for Cell C, and perhaps planning to delist on the JSE? – lourie@techfinancials.co.za