From loadshedding to ever-increasing inflation, food cost increases and rising petrol prices, 2023 has been another tough year for consumers. So, this summer, MTN is doing what it takes to help South Africans 'Skip to the Good Stuff' with the very best deals and special offers on SA's best network. 
"After another taxing year, we believe it's time that South Africans get their moment to 'Skip to the Good Stuff, doing summer their way and experiencing it in the style best suiting them. Whether that means taking it easy, settling into it, or hitting it full on, 'KeDezemba' is around the corner and MTN is the ticket to make this summer, a summer like no other," says Ernst Fonternel, Chief Consumer Officer at MTN South Africa.
Over the coming weeks MTN will be introducing a wide range of data and device deals for contract and prepaid customers. Add to this the exciting digital subscription, gaming and lifestyle services already on offer on MTN Play, and it is a summer full of activities and fun.
"So often, especially during the year when things are hectic and life is crazy, the things you have to do get in the way of the things you want to do. So, this summer, let's 'Skip to the Good Stuff', like music, downloads, great chats, good times, and connecting, with MTN," he adds.
Mobile Internet 
No WiFi on holiday? No problem. MTN's Mobile Internet packages will keep customers connected wherever, whenever this summer. With data plans from only R99 per month which includes 6GB anytime data, users can share data with up to five MTN numbers at any one time. Customers have the flexibility to choose a SIM only month to month contract payment option, with the option to cancel anytime with 30 days' notice, or a 24-month contract including a device. Also coming this summer, customers that sign up to any Mobile Internet plan will receive a free three-month Disney+ Mobile subscription.
MTN Superflex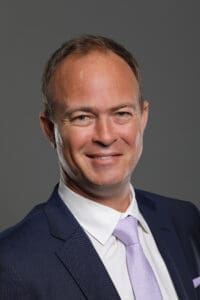 For customers looking for simplicity and flexibility this summer, MTN Superflex is the innovation solution. Superflex offers unlimited local calls and SMSs including 10GB anytime data for only R299 per month. Customers get to choose how much data they want, and can change their plan as their needs change, using the MTN App. SuperFlex also provides customers the freedom to unsubscribe at anytime by simply using the MTN App.
Customers pay monthly using their debit or credit card. No contracts, no paperwork and no credit checks. Customers can also enjoy six-month Disney+ Mobile subscription on us when they join. 
Phone Contract Deals 
Customers can 'Skip to the Good Stuff' this summer and stream their favorite Disney+ shows with a three-month Disney+ Mobile subscription on MTN when they sign up to any MTN contract plan. Customers can also take advantage of the hottest phone deals from only R169 per month, while enjoying device savings and value for money with our summer double deals promotions. All contract plans include 10GB free start up anytime data bundle valid for 30 days.
MTN Prepaid
Because everyone is a winner with MTN, in keeping with its goal to drive value for its customers and rewarding them for choosing MTN, from mid-October to end of January all MTN Prepaid customers will receive free data when they recharge with R10 or more. In addition, customers will be able to make free night MTN-to-MTN calls, with an allocated 60 minutes to connect with loved ones during the Summer period. There is even more of a chance to 'Skip to the Good Stuff', with the chance to win a share of cash prizes of R100 000 per week.   
MTN InConcert
MTN's newly revamped premium Video on Demand (VOD) service, InConcert, showcases the best live concerts massive arena shows, epic DJ sets, outdoor festivals, captivating documentaries, and entertaining performances from local and international artists across a variety of genres. 'Skip to the Good Part' with the hottest music collaborations this summer from your favourite artists on InConcert for just R3/day. Exclusive to InConcert, customers will enjoy the hottest local artist collaborations including Tresor & Tshepo Tsholo, Sibongile Khumalo & Amanda Black, Vusi Mahlasela & J'Something, DJ Tira & The Mahotella Queens, and Sipho Hotstix Mabuse & Khuli Chana.
MTN MoMo
Helping South Africans skip to zero fees this summer is MTN MoMo. From airtime purchases to buying or sharing data vouchers, playing the Lotto, sports betting, prepaid electricity top-ups or paying traffic fines, MoMo offers fee-free transactions to all users, who can now, no matter the network they're on, skip to the good stuff without paying banking app fees – which can range from 50c to R7 per transaction. 
For further peace of mind, MTN MoMo is offering users free R5000 MyMTN Prepaid Funeral Khava when new customers join MTN by activating Bonus Bonanza starter pack or by buying a qualifying weekly and monthly data bundle from R49. Customers will get their free funeral cover (either through the MTN MoMo app or by dialing *120*151#.)
MyMTN Home Internet 
For the homebodies or those planning a 'staycation', MTN is offering customers the chance to skip to the fastest speeds and widest coverage with prices as low as R249pm. With MyMTN Home Internet, customers can live connected and bring the internet home with a private, affordable, and robust Wi-Fi network through F-LTE and 5G products available on month-to-month payment terms and they can cancel anytime. With our extensive network coverage, customers will stay connected effortlessly multitask, stream content, and connect multiple devices to the internet.
Disney+ Mobile 
With Disney+ and MTN, 'Skip to the Good Stuff' this summer for just R59 a month and get 2GB streaming data allocation monthly. A Disney+ Mobile subscription on MTN allows you to enjoy the world's best entertainment on South Africa's best network, everywhere you go.
"South Africans absolutely love summer and we believe they are going to love the opportunity to 'Skip to the Good Stuff.' Our focus as MTN is to deliver value for all our customers and we hope that our summer deals and special offers will help them do just that – skipping directly to all the things they'd rather be doing," concludes Fonternel.
MTN customers are encouraged to follow @MTNza and the hashtags #MTNGoodStuff, #MTNSummer on Facebook, Twitter and Instagram for all the 'good stuff' MTN summer news as it happens.