SA's Voucher System, mybux, has seen its growth reaching new heights while adding more countries to its system. Founded in Cape Town,  mybux is currently operating in over 14 African countries including Kenya, Nigeria, Ghana, Rwanda, South Africa, and more, the company has been experiencing a steady monthly growth of 25% and processing over 20 million vouchers a month.
As it continues to grow, by the end of 2022, mybux is anticipated to process double the amount. Today, it processes on average between six to ten transactions a second, 24 hours a day, and services the biggest sports betting platforms in Africa and 6 of the most FX trading on the continent.
Accessible via the mybux app, website, and Whatsapp messenger service, the company uses API technology across the continent and makes it easy for people including mobile money users to trade on the market. And, with card fraud globally reaching new heights and also predicted by Nilson Report to reach $408.50 billion over the next decade, it has eliminated any reliance on card technology and allows mobile money users to transact without the use of a bank account or bank card but only a mobile number.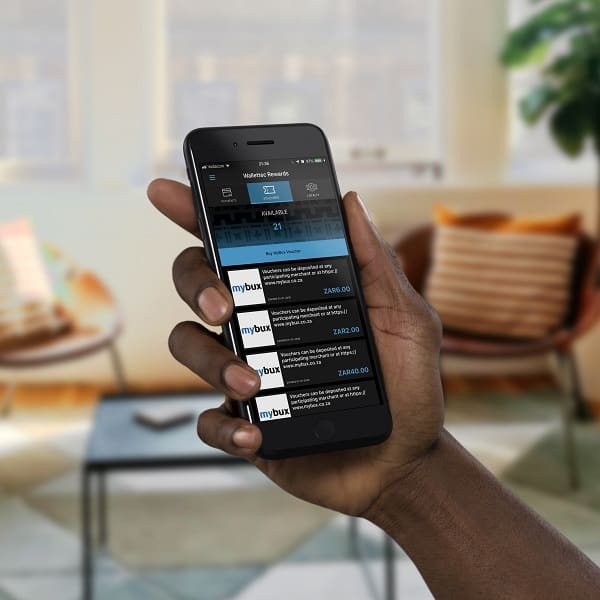 In other countries and based on the customer's preference, the voucher can be purchased or topped up using traditional banking products like EFT and debit or credit card. And, through its secure authentication, it has employed a system that eliminates fraud and makes sure only the right person accesses the transaction. It does this without storing any payment or personal data to safeguard its customer's private information. Mobile money in Africa, just like any other financial industry, is not immune to fraud with reported $4 billion annual losses but with technologies like the one it employs; it has been able to eliminate fraud totally.
Launched in 2018, mybux was developed out of the need to bring everyone to participate in the online economy even in places where the banking systems are not strong enough. Research states that 57% of people in Africa do not hold any bank accounts. mybux has been able to bridge this gap by allowing customers to buy mybux vouchers using mobile money and cashing out the mybux voucher into mobile money instantly and securely.
It also allows one to send the voucher to a relative as a form of a money transfer using a mobile number and to participate in all forms of the online economy at an affordable fee.  And, for businesses, the system has allowed companies, mostly in sports betting and FX trading,  to access new markets and a new customer base than before. These businesses plug into the company's technology and throughout this process, customers are able to monitor all the wins, transactions, and transfers in one place, the app, including cashing out.
A subsidiary of Wallettec, a South African fintech company that offers a number of products including inter-switch payments and international settlements, and led by mobile money industry architect Johan Meyer, mybux has seen steady growth by focusing ing on areas like; providing an easy and secure platform for mobile money users or any other person to trade online confidently and its international loyalty program which rewards customers for making a purchase using mobile money, sending money to a friend or placing a bet at a mybux bookmaker or doing a quick trade. What sets the mybux loyalty rewards apart is its ability to interface with existing POS systems as well as any other payment system available, being mobile, traditional POS, or even online payment methods.
mybux will be available in over 20 countries by the end of 2022.