Africa's united for the 2021 CAF Africa Cup of Nations (AFCON) and the sporting events in Cameroon are live on TelkomONE via SABC Sport and a dedicated pop-up channel the streaming service has rolled-out for this pan-African soccer fest.
After an opening ceremony this past weekend that captured the outstanding diversity of the African continent and its billion-plus people, the football action has kicked off in earnest.
Altogether, some 52 AFCON games will be played until Sunday, 6 February 2022 and TelkomONE viewers will be able to access them live and via the Catch-Up service. Provided they have registered on the site, TelkomONE users can access the games free via SABC Sport and the dedicated AFCON channel.
"Ensuring TelkomONE users have access to the continent's best soccer action, in the most convenient format, stays true to our founding promise of serving the best content and matching it with unparalleled functionality," says Wanda Mkhize, Executive Smart Home & Content at Telkom.
Sanctioned by the Confederation of African Football, AFCON is the main international men's association football competition for Africa. Algeria are the current champions.
TelkomONE – Your Window to Endless Entertainment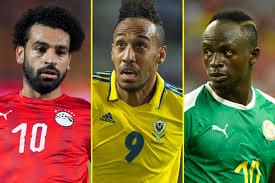 Unveiled in November 2020 by South African P&P telco Telkom, streaming entertainment service TelkomONE offers a range of top-notch content suited for all audiences and pockets: Including a unique carriage deal with SABC, TelkomONE offers the public broadcaster's channels and selection of their best on demand content in addition to a mix of international news and entertainment linear channels and VOD in the FREE Section of the service. The AMP package provides young adults and families with a selection of subscription (SVOD) TV shows, movies, music and linear channels for R49 per month and is also subsidised with monthly data.
TelkomONE's vision is to provide the widest selection of tailored content for very specific South African audiences, at the most affordable price, and backed by ease of access and functionality. TelkomONE is available via a browser at www.TelkomONE.tv or mobile app on the Google Play Store and Apple App Store.  The service features a content library including over 1 000 hours of VOD content as well as 36 linear channels, 31 audio channels and 22 radio channels.