Africa is leading other continents when it comes to mobile money or FinTech, which has become big business for top mobile operators – MTN, Vodacom, and Airtel Africa.
Database company, Statista, says for those people with no access to banking services, mobile money provides financial inclusion, a way to participate in the economy without a bank account.
The use of mobile money in Africa, one of the most underbanked regions globally, has skyrocketed.
In 2019, 200 million users made 24.46 billion mobile money transactions in Sub-Saharan Africa. The Middle East and Northern Africa accounted for 64.15% of all transactions made worldwide.
Of the $690.1 billion in mobile money transactions completed in 2019, $456.3 billion was exchanged in Sub-Saharan Africa.
The mobile money space is undergoing rapid growth, with big African mobile operators jostling for a share.
Airtel Africa fired the first shot in March, disclosing plans to float on the stock exchange its mobile money business – Airtel Mobile Commerce BV (AMC BV).
AMC BV is currently the holding company for several of Airtel Africa's mobile money operations.
The intention is to own and operate mobile money businesses across all of Airtel Africa's 14 operating countries.
The Rise Fund will invest $200 million (R2,7 billion) in Airtel Mobile Commerce BV. The deal values Airtel Africa's mobile money business at $2.65 billion (R37 billion) on a cash and debt-free basis.
The company said that the transaction was the latest step in its pursuit of strategic asset monetisation and investment opportunities.
It added that it aims to explore the potential listing of the mobile money business within four years.
For more read: Airtel Africa Mulls Floating The Mobile Money Business
Meanwhile, bigger rival MTN expects to spin off its FinTech Business before the end of the first quarter in 2022.
Earlier in March this year, MTN announced plans to spin off its FinTech Business.
For more read: MTN Set To Spin Off Fibre, FinTech Businesses, Invite Third Party Investors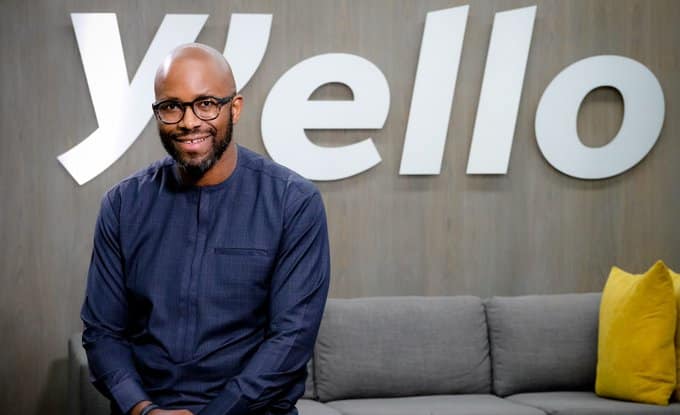 Recently, Ralph Mupita, MTN CE, told 702's The Money Show that: "If we were a bank, we would be a very big bank. We see a separation and carve out of our fintech business as something that we have to do".
On the other hand, Vodacom says it is not considering selling any stake in its mobile money entity, M-Pesa Africa.
Instead, the Vodafone-owned entity aims to grow the business further.
"We think it's too early to have that conversation now," Vodacom CEO Shameel Joosub said on Tuesday.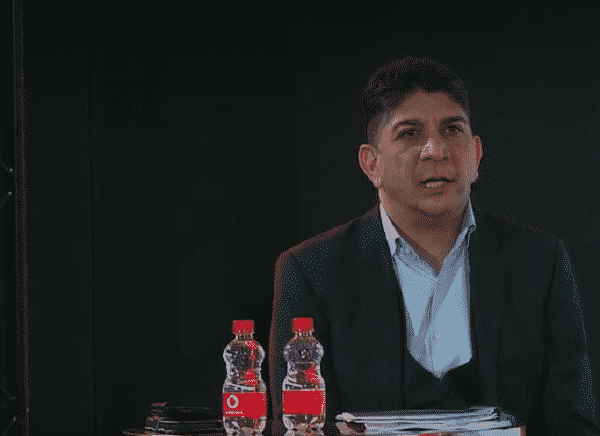 "Maybe two, three years down the line, it will be a different conversation because we still want to unlock value.
"Because if you do it early, yes, we know we can get multiples of 25x and upwards, and we've had a lot of unsolicited offers coming through in that regard. But we're not in that space yet."
He said Vodacom wants to grow the business.
The company is banking on its partnership with Alipay to develop a super app to boost the FinTech business across Africa. For more read: Vodacom Is Not Considering Selling A Stake In M-Pesa Africa, Its FinTech Business
Which Mobile Money Platform Is Bigger?
In terms of the number of customers' value for transactions, MTN is the biggest mobile money platform in Africa.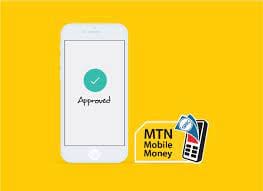 Two months ago, MTN Mobile Money (MoMo) customers rose by 200 000 to 46.6 million.
The MoMo value of transactions was up 86.6% year-on-year (YOY) to $53.2 billion (R764 billion).
The company said the number of active merchants accepting MoMo payments doubled YoY to 521 000. In contrast, the total value of MoMo merchant payment (gross merchandise value – GMV) rose by 299.2% to $4.8 billion (R57 billion).
MTN said it added 54 000 agents to end the quarter with 449 146 registered MoMo agents in Nigeria.
Agents remain the main gateway for digitising cash in the region.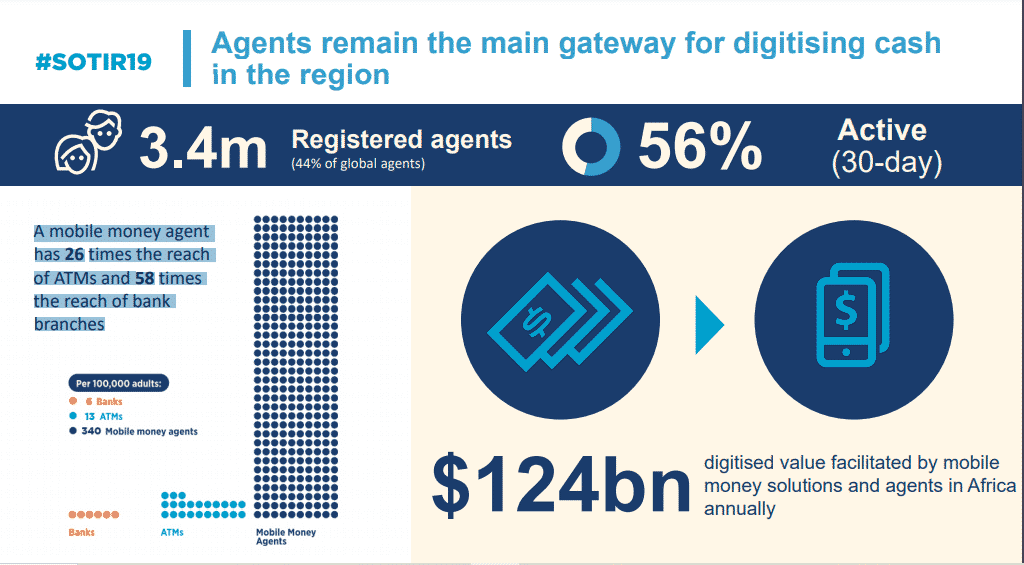 A mobile money agent has 26 times the reach of ATMs and 58 times the reach of bank branches, according to GSMA, which represents worldwide mobile communications.
To increase its fast-growing footprint in South Africa, MTN is also looking to recruit mobile money agents. For more read: How To Apply To Be A Mobile Money Agent For MTN SA
Mupita said he aimed to double MoMo users to 100 million by 2025 from the current 46 million.
Vodacom has the second biggest mobile money platform in the continent through M-Pesa Africa, which processes $24.5 billion (R366.4 billion) a month in transaction value, including Safaricom, up 63.5%.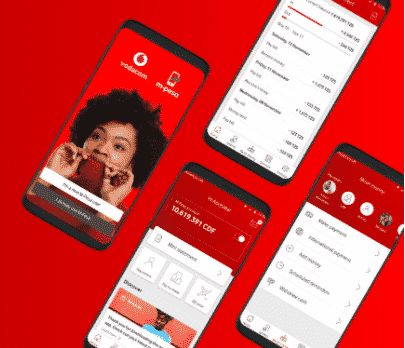 "This platform expansion sets up a very exciting growth outlook for M-Pesa, and this is borne out by the growth that we've seen in the fourth quarter with all the entities now generating, again, more than 20% growth year-over-year," explained Joosub.
The company added 1.4 million M-Pesa customers in the period to 16.1 million customers, a growth of 9.6%, only 47% of its customers are using M-Pesa, again highlighting the opportunity for growth.
Airtel Africa has the third largest mobile money platform through its Airtel Money brand.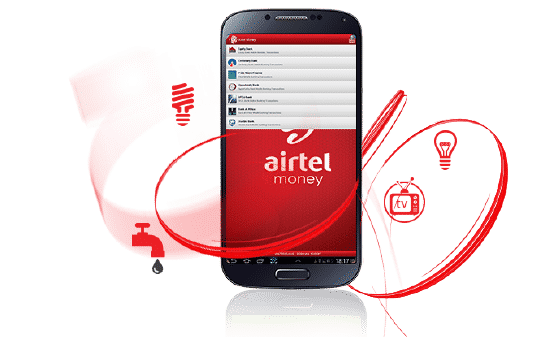 Its mobile money services are available across the group's 14 countries of operation.
However, in Nigeria, the group offers Airtel Money services through a partnership with a local bank and has applied for its mobile banking licence.
It is the intention that all mobile money operations will be owned and operated by AMC BV.
Airtel Mobile said the mobile money service segment (corresponding to all the businesses that are intended to be transferred to AMC BV) delivered a strong operational performance in its recent financials.
The company said the mobile money business generated revenue of $110 million ($440 million annualised), and underlying EBITDA of $54 million ($216 million annualised) at a margin of 48.7%.
The company had 21.5 million customers, and growth in transaction value was 53.0% to $12.8 billion ($51 billion annualised).
"Our mobile money business benefits from strong network presence with our core telecom business through the extensive distribution platform of kiosks and mini-shops as well as dedicated Airtel Money branches supplementing our extensive agent network, to facilitate customers' assured wallet and cash," Airtel Africa explains.
"We have a clear strategy to continue to drive sustainable long-term growth in Airtel Money with a focus on assured float availability, distribution expansion and increased usage cases for our customers".
Airtel Africa has added partnerships with Mastercard, Samsung, Asante, Standard Chartered Bank, MoneyGram, Mukuru, and WorldRemit to expand the Airtel Money offerings' range and depth.
Around the world, mobile money schemes are growing fast, with emerging markets as the heart of activity, notes Ernst & Young.
"Sub-Saharan Africa (SSA) is experiencing the most growth, with mobile money deployments increasing 39% annually over the past decade, and both transaction volume and value seeing double-digit growth," says Ernst & Young
The company, which provides consulting, assurance, tax, and transaction services, says that Africa's fast-growing mobile money market offers opportunities to boost financial inclusion and tap the continent's economic potential.
"The mobile money market is rapidly reshaping SSA's payments sector and attracting more foreign investors interested in tapping the potential of a large underbanked population," explained Ernst & Young.

"Understanding the complex value chain of this market, and its different stages of development can help investors devise a successful entry strategy."