Greece's Independent Power Transmission Operator (IPTO) has proceeded with the procurement of an integrated business information system with a total value of €6.5 million (R112 million). The system will be developed and implemented by the consortium of Intrasoft and OTE. The new system signifies a new era of digitization for all administrative corporate processes.
The new system is aimed at renovating and upgrading all processes in the fields of Enterprise Resource Planning (ERP), Human Resource Management (HRM), Fixed Asset Management (EAM – Enterprise Asset Management), Planning and Execution of Technical Tasks (WFM – Workforce Management) and Project Management (PS – Project System).
The implementation of the new system will be based on globally accredited technologies and solutions and is expected to meet the needs of IPTO and its subsidiaries.
"This new significant project with Intrasoft & OTE marks a huge step towards the digitalization and modernization of IPTO's internal processes. Through this brand-new SAP Integrated Business Information System, our Company's data become protected and can be used to effectively manage and utilize the property assets of the Administrator, with the support of state-of-the-art systems," said Manos Manousakis, president & CEO of IPTO.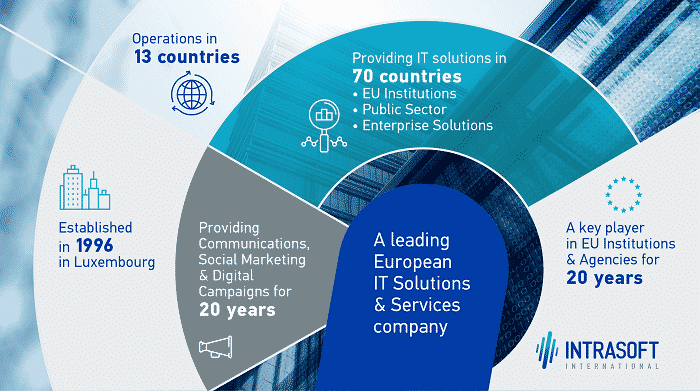 Intrasoft employs more than 2,200 highly skilled professionals, representing over 50 different nationalities and mastering more than 30 languages.
With headquarters in Luxembourg, Intrasoft operates through its operational branches, subsidiaries and offices in 13 countries: Belgium, Bulgaria, Cyprus, Denmark, Greece, Jordan, Kenya, Luxembourg, Romania, RSA, UK, UAE and USA.
"We are looking forward to starting the implementation of this substantial project. Our extensive experience in the energy ERP and IT systems development is a guarantee of success for the Digital Transformation of IPTO, an operator that is expected to play a key-role in the Energy market," said Alexandros Manos, managing director of Intrasoft.