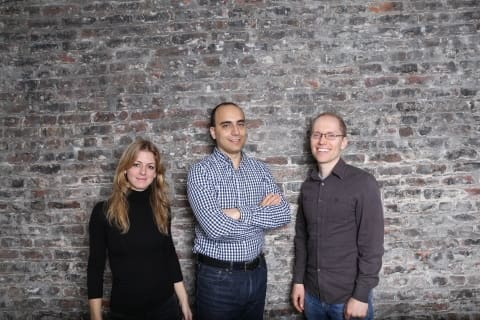 Jeff Bezos and other Silicon Valley investors are taking a bet on an accounting startup Pilot that seeks to help small businesses and startups outsource back-office tasks.
The San Francisco-based company closed a $100 million (R1,5 billion) funding round this week, doubling its valuation to $1.2 billion (R18 billion).
The funding was led by Bezos Expeditions (the personal investment company of Bezos) and Whale Rock Capital, with participation from Sequoia Capital and Index Ventures.
Stripe and Index Ventures co-led Pilot's $40 million (R600 million) Series B in April 2019. The latest financing brings the company's total funding raised to over $158 million (R2.4 billion) since its 2017 inception.
Pilot launched in 2017 to bring the back office into the modern era.
Started by three-time co-founders Waseem Daher, Jeff Arnold, and Jessica McKellar, Pilot was created to solve problems they'd faced themselves while building their two previous companies.
"Since the earliest days of my career, including an internship at Amazon in 2005, I've been inspired by Jeff's relentless focus on delivering an exceptional customer experience," Waseem Daher, Founder & CEO, said in a statement.

"We've brought that same DNA to Pilot's customer-centric approach: over 80% of our business is driven by customer referrals and organic interest."
In 2020, Pilot completed more than $3 billion (R45 billion) in bookkeeping transactions for its customers, which range from pre-revenue startups to established companies generating more than $30M of revenue a year.
It has also established co-marketing partnerships with other industry leaders including American Express, Bill.com, Brex, Carta, Gusto, Rippling, Stripe, SVB, and Techstars.
"Pilot is revolutionizing the back office by combining white-glove customer service with carefully-engineered software," said Kristov Paulus, Partner at Whale Rock.

"We look forward to supporting Pilot in their vision to make back-office services as easy-to-use, scalable, and ubiquitous as AWS has with the cloud."

Pilot
Also read: How Bezos And Amazon Changed The World
Amazon announced Jeff Bezos is stepping down as CEO almost 27 years after he founded the company to sell books to customers over dial-up modems.
Amazon wasn't the first bookstore to sell online, but it wanted to be "Earth's biggest." When it first launched, a bell would ring in the company's Seattle headquarters every time an order was placed. Within weeks, the bell was ringing so frequently employees had to turn it off.
But Bezos set his sights on making it an "everything store." After achieving dominance in retail, the company would go on to become a sprawling and powerful global conglomerate in numerous lines of business.
Today, Amazon is the third-most valuable U.S. company – behind Apple and Microsoft – with a market capitalization of around US$1.7 trillion, greater than the gross domestic product of all but a dozen or so countries.