Iconic beauty products firm Avon plans to leverage the vast appetite for mobile services in Africa to grow women entrepreneurs.
Angela Cretu, Avon CEO told TechFinancials, that the emerging markets in Africa and the Middle East have immense potential.
"The younger population, coupled with the growing disposable incomes from the increasing middle class, make for a very compelling case for expansion and investment," says Cretu.

"Africa and the Middle East have a young tech-savvy population that is open to using digital services.

"We're seeing a huge uptake of digital services in Africa and we plan to leverage the huge appetite for mobile services to support our Representatives, and to market and sell our products.

"We believe that as smartphones and data become cheaper, we'll see more adoption of digital sales platforms."
At the end of 2019, 477 million people in Sub-Saharan Africa subscribed to mobile services, accounting for 45% of the population.
The region's mobile market will reach several significant milestones over the next five years: half a billion mobile subscribers in 2021, 1 billion mobile connections in 2024, and 50% subscriber penetration by 2025.
Digital platforms
Last year, Avon announced plans to recruit 500,000 resellers in South Africa as part of its drive to grow its local business and promote entrepreneurship.
The beauty company is using its digital platforms to recruit young people.
Avon said it was seeing more people between the ages of 25 and 35 join its network of representatives.
Cretu said the beauty products group has transformed from "Ding Dong" direct selling to a digitally-led beauty company, creating more opportunities for its representatives to be successful.
"Now, this is more relevant than ever, and the pandemic has upped the pace of our digital makeover," says Cretu.

"Our role is to support the Avon representative, delivering the tools and services they need to grow their online businesses and become ambassadors for the brand."
The adoption of digital technologies in Africa and the Middle East has been nothing short of phenomenal.
As the World Bank report has noted, more people in Africa have access to a mobile phone than they do to running water.
The region has developed ground-breaking digital solutions such as mobile money which has fast-tracked financial inclusion and mitigated against lack of access to formal banking services.
The outbreak of COVID-19 has accelerated the adoption of digital platforms.
Direct selling has already made in-roads online, but pandemic has upped the pace of Avon's digital makeover, and we've seen success with this, says Cretu.
For example, Q3 2020 Avon International sales via the digital brochure more than doubled compared with Q3 2019.
"We've focused on enabling women to earn, learn and become entrepreneurs on their own terms and offering a flexible way of working during the pandemic – and we'll continue this post-pandemic," Cretu explains.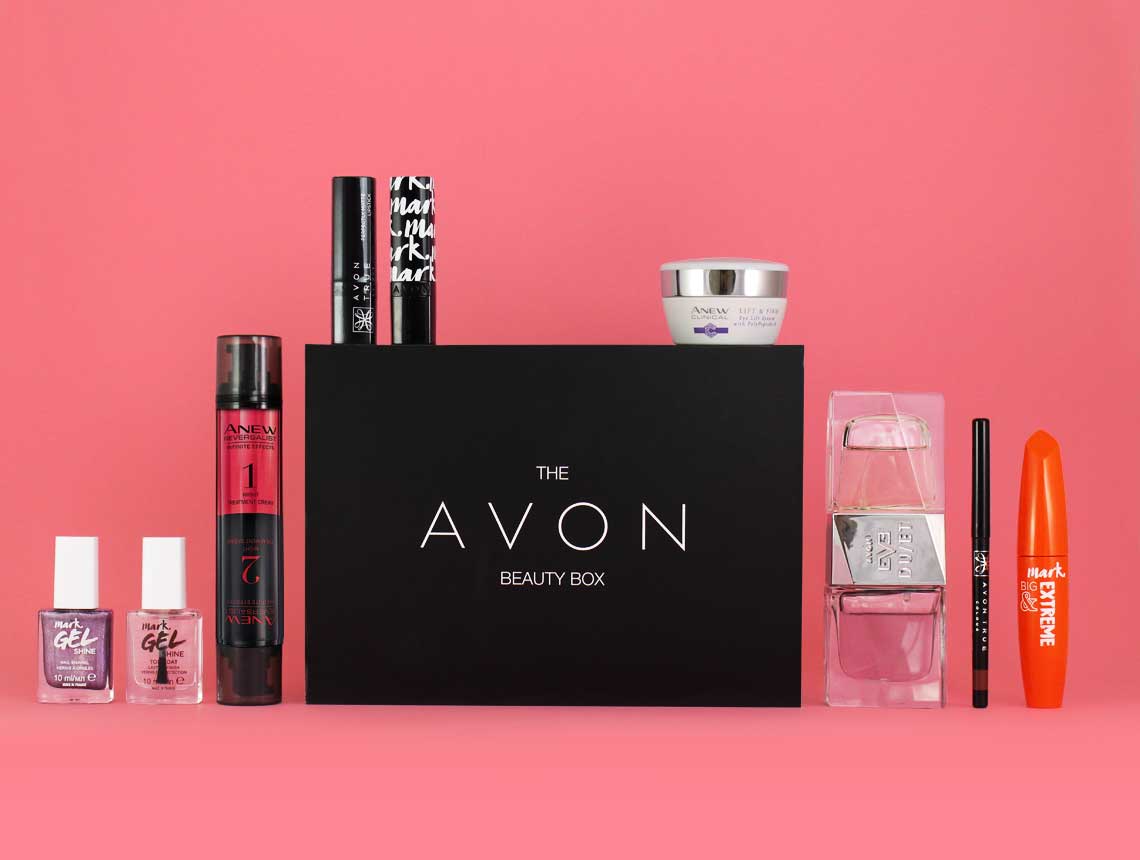 Financial independence of women
Cretu says the company is committed to creating opportunities for women across the world and in "South Africa our model is particularly relevant – it's a flexible earning opportunity, where women can participate in the economy, build financial independence and thrive."
She adds that in South Africa, the company helps women earn and learn on their own terms as entrepreneurs.
Women such as Rudzani Mukheli, who combine online and offline approaches in their business.
"Over the years I've seen how Avon has done great things for me," Mukheli says.
Learn more about her story here.
Cretu adds that Avon is also proud to help women stand on their own two feet after facing hardship.
Thulisile Mogale built a solid Avon business in three years which enabled her to leave a 10-year abusive relationship.
"Getting my independence brought out the best in me," she says.

"Now I can do what makes me happy, any time I want."
Learn more about her story here.
Cretu said the company has been encouraged by the enthusiastic adoption of the digital platforms it has introduced in South Africa.
"Our sales representatives are seeing the benefits of using these platforms as it enables them to go further in marketing their business."
My Story Matters
To celebrate the achievements and stories of women and men around the world, Avon has recently launched the "My Story Matters" campaign.
The company surveyed 8,000 women globally from countries including the UK, Poland, Italy, South Africa, and the Philippines.
It found that most women (92%), have felt increased pressure during the pandemic.
The research also found that most women (68%) find strength in hearing every day, relatable stories from other women and 72% find comfort in being able to share their experiences.
"With this campaign, we want to uplift and inspire each other by sharing personal stories in the 'My Story Matters' gallery of how women and men have overcome challenges in their lives, to become the best they can be," Cretu explains.
The gallery celebrates stories of strength, grit, and determination, from extraordinary triumphs to everyday wins.
Anyone can share their story in the gallery, and to date, thousands have already been shared.
You can visit the "My Story Matters" gallery here: https://watchmenow.avon.com/
"We want to use the gallery to connect women around the world, celebrate achievements, and inspire others to fulfill their potential," Cretu says.

"Together, we can help every woman overcome the challenges they face and become the best they can be. Because a better world for women is a better world for all."