In the past, some software companies were unable to implement the infrastructure needed to deliver solutions to the market place. At the same time, local companies often did not have the training or capabilities to produce developers proficient in the ever-changing technologies demanded by all sectors of industry.
Undeterred, Nexah – the Cameronian-based firm – believed it could change the way African software companies are viewed. Its biggest challenge was to create digital solutions for the African market – with the quality on par with international software companies.
The company specialises in developing web, mobile, and entertainment services for the African market targeting both the B2B and B2C sectors. Its main offerings are mobile gaming and health platforms, an SMS search engine, and a bulk SMS platform.
Joseph Njel Nguidjol, CEO Nexah, elaborates, "Start-ups in Africa find it difficult to build a world-class IT infrastructure."
To overcome this hurdle, Nexah chose AWS cloud platform as it was the only way for the company to build its own architecture at an acceptable cost.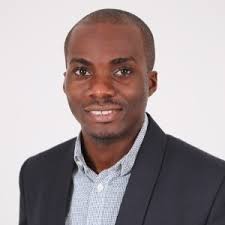 "At the same time, we are not burdened with purchasing the servers, shipping, and then configuring them, plus implementing cybersecurity and ensuring 24/7availability," says Nguidjol.
"With AWS Managed Services, we do have to recruit experts to operate a world-class IT infrastructure because AWS already has experts advising us how to obtain the best out of their infrastructure for our business."
Nexah chose AWS after analysing its Infrastructure-as-a-Service platform. According to Nguidjol, it's more advanced technologically than similar cloud operators.
"Plus its various managed services, could assist us in utilising its innovative technologies from the start," he explains. "AWS creates an ecosystem enabling a start-p like us to ascertain which services are best suited for our requirements."

Nexah
The main services Nexah implemented included AWS Elastic Compute Cloud, AWS Relational Database Service, AWS Simple Storage Service, AWS DevOps Tools, AWS Virtual Private Cloud, AWS AutoScaling, AWS Elastic Load Balancing, AWS Cloud Formation, and AWS Lambda among others. With AWS DevOps tools being the most recent technology implemented by the start-up.
"Leveraging AWS's technologies we can reduce our costs so we can enter the market with better products than our competitors at a good price," he states. "This is motivating our teams to strive to do their best which is paying dividends to our bottom line."
Through the AWS's infrastructure, Nexah's end users are also benefitting from being able to access the company's mobile offerings in real-time.
"Added to this," says Nguidjol, "We are producing good quality software and are now faster in delivering these products as well as being able to add new functionalities. As our platforms are always available more and more African corporations are using our services, especially our bulk SMS platform, and for us we do not have to worry about the servers or database going offline."
Before launching on AWS's cloud platform Nguidjol says its services were not always available or scalable, impacting both the end-user and the company's profit margins. Nowadays his main problem is worrying about whether there will be data available for end-users as opposed to Nexah's services not operating due to a lack of experts and technology.
Another major benefit emanating from his software development team is that they are becoming more confident and are embracing new technologies.
"The result is we are now delivering apps much faster to the market than ever before, which is establishing our company as a key player on the continent because of AWS," he concludes.