Bank Zero, a start-up by mostly former First National Bank (FNB) staffers chaired by venture capitalist Michael Jordaan, on Wednesday reassured the market that is making progress to launch in 2020.
The digital bank was initially planned to launch three months ago.
Today, the bank – which is set to compete with fellow newcomers TymeBank and Discovery Bank – revealed on Wednesday a debit card beta.
To protect customers from widespread card fraud, Bank Zero said it has designed a new patented card which offers vital security and convenience. This patent will dramatically minimise the negative impact of card data theft and card skimming on Bank Zero customers.
South African card holders suffered a whopping R873 million in theft in 2018, according to SABRIC statistics.
The mutual banks won't charge fees.
Mastercard teams from South Africa, India and the USA were closely involved in validating and commissioning this card solution. IBM's global expertise in encrypted card security was also tapped into.
Jordaan says: "Globally, banks are big spenders on such projects, often spanning multiple years, but sweat capital along with an integrated business-and-tech design approach is our strategic advantage."
The card go-live sets Bank Zero on the path to opening its digital doors to the public, and current internal beta testing continues to provide solid insights. Bank Zero now begins its final countdown towards starting public operations in the first half of 2020.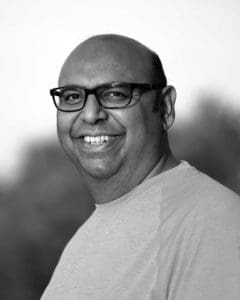 "Zero pricing, along with our advanced card security, are just some of the ways in which we make our customers' lives easier. We also bring special functionality around social connectedness, transparency, control, advanced payments and a focus on savings," says Yatin Narsai, Bank Zero CEO.
"Feature-rich banking must never force customers into paying exorbitant fees."
South Africa's first fully digital bank TymeBank is adding up to 3, 500 customers a day as it leverages the use of digital biometric technology to make banking simple and affordable.
The bank, which is backed by billionaire Patrice Motsepe, has on-boarded 500 000 customers as at 30 June 2019.
TymeBank is owned by African Rainbow Capital (ARC) Financial Services Holdings, a company within Motsepe's Ubuntu-Botho Investments stable. For more read: TymeBank, SA's first fully digital bank, is Adding 3,500 Customers a Day
Discovery Bank launched in June.