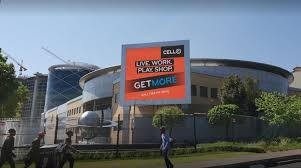 Cell C Executives – who have already received a massive windfall in success bonuses – are going ahead with the initial public offering (IPO) plans billed for either next year or 2020.
This is despite the fact that Cell C's floating on the JSE is dependent on market conditions improving.
The move has raised suspicions it may be a ploy by the company's bosses to earn millions more.
When asked, Cell C told TechFinancials – two months ago – that the mobile phone operator is still considering listing, subject to market conditions.
Since then there was no evidence that Cell C's balance sheet was improving as would be expected of a company preparing to be floated.
Instead, the company is saddled with high levels of debt. Its total liabilities increased by 5% to R19 billion in June 2018.
On a positive note, Cell C's long-term debt has been reduced to R6.4 billion from R17.9 billion. However, short-term debt has more than doubled to R1.5 billion versus R417 million.
More worrying is the obvious lack of transparency in the company's dealings on these matters resulting in speculation the floating could be driven by greed for success bonuses and not necessarily by interests of shareholders.
Last month, business magazine Financial Mail (SA) stated: "As a company 60% owned by JSE listed companies, you'd think Cell C could be a bit more transparent.
"For a company talking boldly about listing on the JSE either next year on in 2020, its shoddy level of transparency suggests it's nowhere near ready."
For more read: ROB ROSE: The nerve of Cell C executives
The non-disclosure policy of Cell C continues.
The mobile phone company, which is majority-owned by JSE-listed Blue Label Telecoms, appears to be keeping potential investors and current shareholders in the dark.
Cell C has kick-started the process for an IPO, but it hasn't informed the market.
TechFinancials has learnt that Robert Pasley, Cell C's chief strategy officer, recently announced the appointment of Doug Mattheus as part of the preparation for the planned IPO.
"In preparation of the planned listing of Cell C, I have asked Doug Mattheus to join the Strategy Group to assist in various projects, including advising on building and messaging the Cell C story to the broader market," said Pasley in an internal message to the leadership team.
The chief strategy officer said Mattheus served Cell C for six years as Executive Head: Marketing and will be able to bring his extensive experience to bear on a number of strategic projects.
"I would like to welcome him to the team and wish him every success in this new endeavour," said Pasley.
Mattheus is one of the beneficiaries of the massive bonus payout to executives that have irked staff, who have been told the company cannot afford to pay them bonuses this year because targets were not met.
Other bosses who were handsomely rewarded include current Cell C CEO Jose Dos Santos, Pasley and Daniel Dana Bakker – chief technical officer since 2013.
For more read: Cell C's Top Six Decide Their Own Hefty Remuneration.
In November 2017, these executives reportedly shared R75 million as part of the  a so-called "lncentive Scheme 1″ in Cell C.
For more read: Cell C's Top Six Decide Their Own Hefty Remuneration.
Pasley, Dos Santos and other executives stand a good chance to earn more money if Cell C is listed on the JSE.
Dos Santos owns 1.875% of shares in Cell C and Pasley 1.25%.
London Stock Exchange filings indicated that Cell C's listing is billed for 1 July 2019.
The company has established a share option scheme entitled staff and key management to participate in the equity of the company's recapitalisation transaction.
The scheme provided participants with 10% of Cell C's shares for consideration.
Key management was given 5% of the issued shares at nominal value as part of the recapitalisation.
"Specific key management participate in the retention plan with vesting at the earlier of 30 days after Cell C's listing date or 1 July 2019," reads the operators filing.
"Therefore, vesting occurs six months after the post listing date or payment date until 1 January 2023."
For now, the spotlight remains on the massive bonuses paid to bosses and the preparations of the possible listing with the accompanying windfall for the same monied characters.