Mineworkers Investment Company (MIC) pours R68.5 Million into Pineapple, South Africa's prominent Insurtech firm.
The infusion of funds reflects MIC's dedication to fortifying its primary portfolio with cutting-edge direct investments, focusing on enterprises exhibiting robust growth potential, scalability, and effective management, affirms Nchaupe Khaole, MIC's Chief Investment Officer.
This strategic move aligns with Pineapple's larger R400 million series B funding round.
"We have had a long-standing interest in the insurance industry, driven by the global trend integrating technology into financial services. Pineapple's unique value proposition lies in its robust technology infrastructure, enabling seamless and rapid onboarding of new policyholders. MIC recognises Pineapple's commitment to transparency and community engagement, making it an attractive venture for us."
Pineapple offers simple and affordable comprehensive car insurance via its website and app in partnership with Old Mutual Insure. Customers can get a full insurance quote and buy their policy online in under two minutes.
The company's distinctive approach involves a community-led model, fostering joint success among policyholders. While details of this innovative system are still evolving, Pineapple aims to reward its community members collectively, setting it apart from traditional, individualistic bonus structures.
Their technology allows them to service customers at 20% of the cost of traditional insurance providers, allowing them to pass on this cost saving in insurance premium savings for customers, further accelerating growth.
Key factors contributing to MIC's investment decision include Pineapple's focus on broadening access to financial services by providing insurance for lower-value vehicles, predominantly owned by the younger demographic (under 35).
The investment aligns with MIC's long-term approach, anticipating an increasing need for asset and wealth protection over time. Recognising Pineapple's potential to unlock new market segments and address societal challenges, MIC envisions a positive impact on both individuals and the broader economy.
"MIC sees Pineapple's ability to cater to the unique needs of the lower-income, younger population as impactful. By affording them access to affordable insurance for their assets, Pineapple contributes to wealth protection within this demographic. We believe Pineapple's success in this segment positions them to expand into other insurance product categories." says Khaole.
Matthew Smith, CIO, and co-founder, noted, "This funding round stands as a testament to our tech & AI operating model, enabling our mission to offer affordable and comprehensive insurance to all South Africans".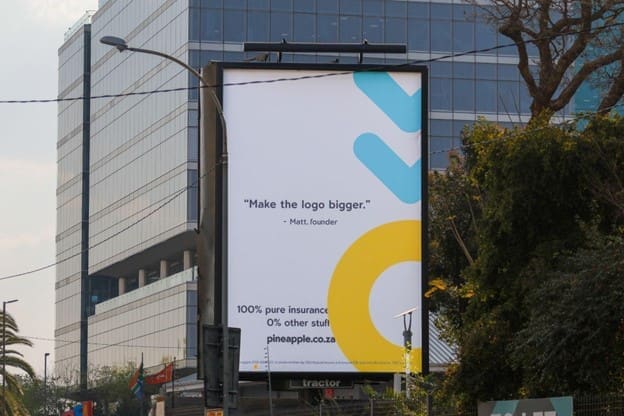 The investment round was led by new investors Futuregrowth, Talent10 and MIC, with existing investors (Old Mutual ESD, Lireas Holdings, ASISA, and E4E Africa) continuing to back the business. The fundraise was completed off the back of strong growth and sustainable claims ratios that are well beyond what is industry standard for a newer insurance portfolio.
With a stellar growth of 100% in only 8 months and loss ratios defying expectations by being 5 years ahead of the industry expected loss ratio curve, Pineapple has emerged as a beacon of innovation. Its unique offering has been instrumental in extending insurance services to a fresh customer demographic, with nearly 50% of customers being first-time insurance buyers.
Tens of thousands of customers have insured their vehicles with Pineapple as the company continues to grow its footprint across the country.
CDO and co-founder, Ndabenhle Ngulube, noted, "Our business was founded on the principle of customer centricity. We try to put our customers at the centre of every decision we make, and this has really paid off for us."
The Company noted that this funding round not only propels Pineapple closer to its ambitious vision but also cements its position as a catalyst for change, one satisfied customer at a time.