Oracle today announced the availability of its first cloud region in Africa to meet the rapidly growing demand for enterprise cloud services on the continent. The Oracle Cloud Johannesburg Region will boost cloud adoption across Africa while also helping businesses achieve better performance and drive continuous innovation.
"The fourth industrial revolution, which is powered by cloud-led technologies, has significantly accelerated in South Africa and the wider African continent," said Richard Smith, executive vice president, EMEA, Oracle.
"In recent months, cloud technologies have played a vital role in helping African public and private sector organisations ensure business continuity, deliver essential services, and meet evolving customer expectations.
"The Oracle Johannesburg region offers a next-generation cloud to run any application faster and more securely for less, helping businesses build resilience, agility and achieve improved ROI."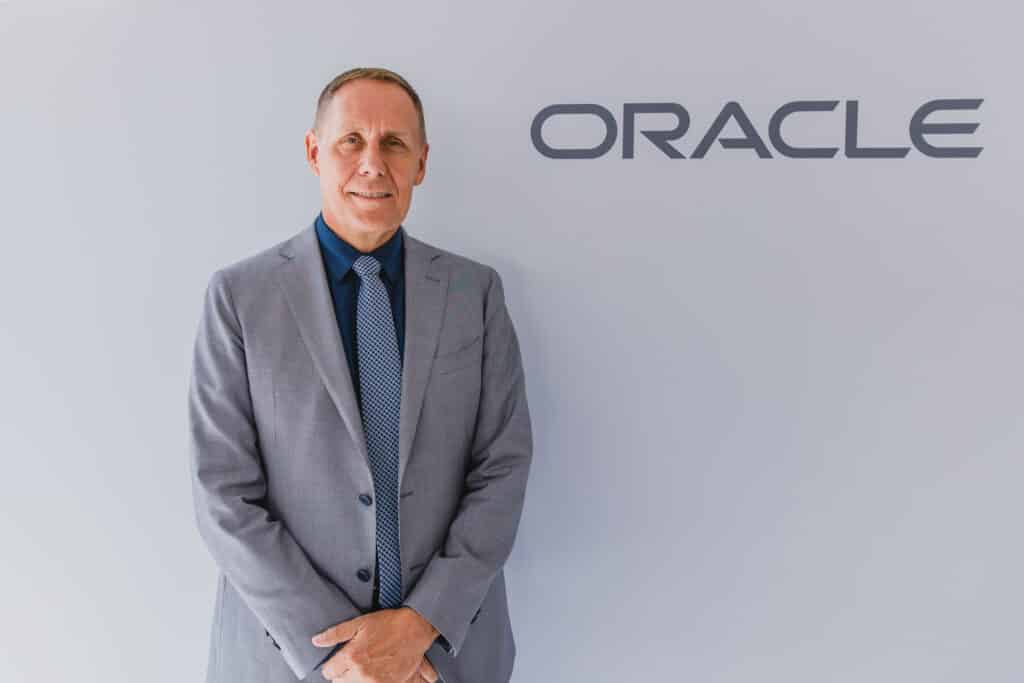 The Johannesburg region is built on Oracle Cloud Infrastructure (OCI), which enables customers to easily migrate IT workloads and data platforms to the cloud or build new cloud native applications.
In addition, Oracle offers a wide range of application modernisation and cloud strategies to help African organisations operate with global competitiveness.
The opening marks Oracle's 37th cloud region worldwide, with plans to have at least 44 cloud regions by the end of 2022, continuing one of the fastest expansions of any major cloud provider.
 African organisations are using Oracle to manage their mission-critical workloads and take advantage of cloud economics. Customers will benefit from significant performance improvements and reduced operational costs.
Airports Company South Africa, which owns and manages a network of nine airports in South Africa, including the three main international gateways: O.R. Tambo International, Cape Town International and King Shaka International, process more than 40 million passengers annually.
"Airports Company South Africa is mandated to advance South Africa's national agenda of economic growth and development while delivering a sustainable and profitable business. Cloud-led digital transformation is vital for us to maintain an agile and profitable business model," said Mthoko Mncwabe, CIO, Airports Company South Africa.

"The Oracle Cloud Johannesburg Region will offer us the flexibility to explore the latest technologies that can support our digital roadmap."
Telkom is Africa's largest telecommunications company.
"Telkom plays a leading role in South Africa's digital revolution, providing the latest converged ICT solutions for a range of business and residential customers. The Johannesburg region will boost the local infrastructure capability of South Africa and the wider continent, and help organisations kick-start their digital transformation journeys," said Reubin Layman, CIO, Openserve, Telkom SA.
High Availability and Disaster Protection
Oracle's strategy is to meet customers where they are, enabling customers to keep data and services where they need it. Customers can deploy Oracle Cloud completely within their own data centers with Dedicated Region and Exadata Cloud@Customer, deploy cloud services locally with public cloud-based management, or deploy cloud services remotely on the edge with Roving Edge Infrastructure.
OCI's next-generation architecture provides a high-performing, resilient foundation for cloud services, while its physical and virtual network design maximises performance and security. For example, each Oracle Cloud region contains at least three fault domains, which are groupings of hardware that form logical data centres for high availability and resilience to hardware and network failures.