Huawei South Africa supplier, Doreen Mbhalati-Mashele of Deliz Investments has been given a Special Recognition Award at the 2021 BRICS Women Innovation Contest, for her efforts in environmental sustainability, and green design.
Mbhalati-Mashele says she was ecstatic to receive this news, especially during August, which is Women's Month in the country.
"I was speechless when I found out that I'd won," she says. "I didn't think that I'd be recognised at the BRICS level at this stage of my career. The award has motivated me to go the extra mile when it comes to project delivery, environmental sustainability and job creation."

Doreen Mbhalati-Mashele of Deliz Investments
First formulated in 2017, the BRICS Woman Innovation Contest aims to enhance the role of women in economic growth and promote women's economic empowerment in all five BRICS nations. Huawei nominated three of its suppliers and 16 other women-owned businesses for the competition.
As the founder and sole shareholder of Deliz Investments, Mbhalati-Mashele has more than 500 employees with different Skills in Fibre To The Home (FTTH); Fibre To The Building (FTTB); and Fibre To The X (premises) (FTTX).
Derliz Investments delivers full turnkey communication solutions in South Africa and works together with Huawei Technologies to minimise the environmental impact of ICT products through technological innovation and green designs.
Mbhalati-Mashele describes her relationship with Huawei as life-changing. When she first came to the company's attention, she was working night shifts full time and was subcontracted by other subcontractors to oversee project sites.
She says her good work was noticed by Huawei, who within months gave her five trial sites before bringing her on as a full-time contractor.
"Huawei helped me to grow from nothing because they gave me a chance," she says. "And they keep giving me work because they know that I am committed to getting the job done, within good time and quality delivery."

Doreen Mbhalati-Mashele of Deliz Investments
Huawei COO Christina Naidoo says Derliz Investments has been working in Huawei projects for more than five years and has grown exponentially within Huawei's supply chain.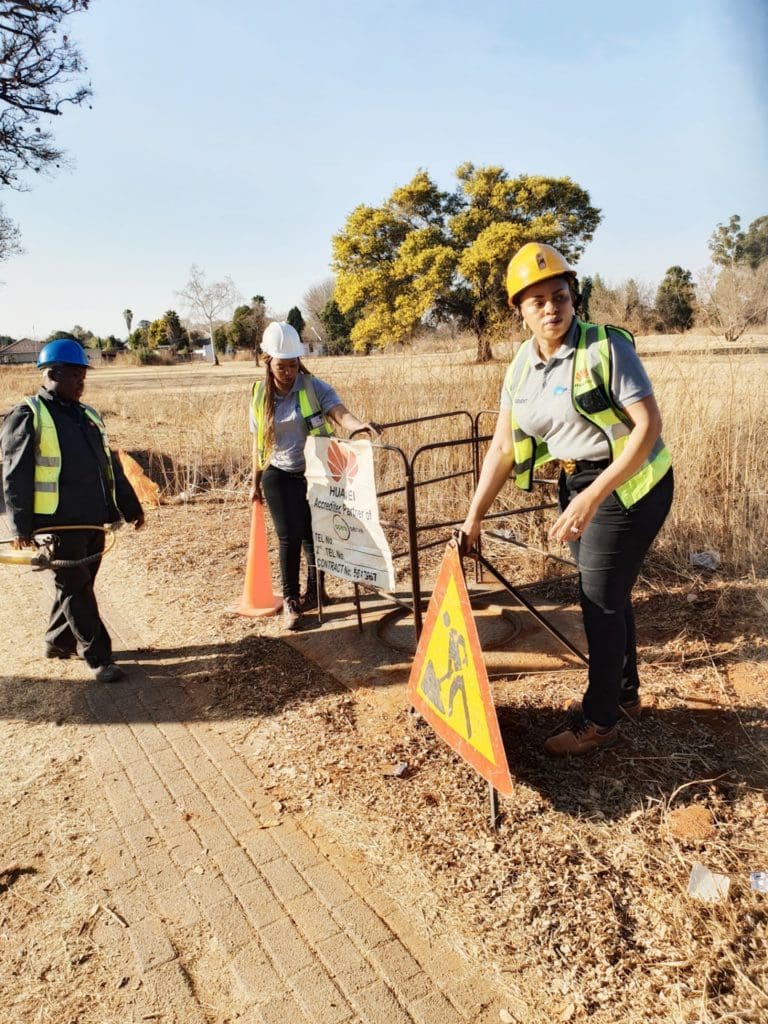 It is also a beneficiary of Huawei's Enterprise and Supplier Development (ESD) program which is geared at supporting black-owned SMMEs in the ICT sector. The programme provides training and/or providing equipment that the SMMEs require to enhance their operational activities.
"Derliz Investments is one of the top-performing sub-contractors in the Huawei Telkom FTTH project with high quality delivery and efficiency. This achievement is due to the hard work, dedication and tenacity of its CEO, Doreen Mbhalati-Mashele. We congratulate her on this special award," says Naidoo.
This year's iteration of the contest was organised by the Chinese Chapter of the BRICS Women's Business Alliance (WBA) and co-sponsored by the Indian, Russian, Brazilian and South African Chapters of the WBA.
Also read: Huawei Launches 2021 HMS App Innovation Contest, Apps UP!