The number of electric cars on the road was expected to reach almost 10 million in 2020, as sales grow despite the COVID-19 pandemic, according to a new study by International Energy Agency.
However, South Africa lags in the sale of electric cars.
Electric car sales in South Africa comprised only 92 units, or 0,02% of the total 380,206 vehicles sold in the domestic market in 2020, down from 154 units in 2019.
This is according to a newly-published policy discussion paper by the Department of Trade, Industry and Competition (dtic) on the South African roadmap to the production of electric vehicles.
The paper stated that hybrid vehicle sales accounted for 232 units in 2020.
As the country's largest manufacturing sector, vehicle and automotive component manufacturing accounted for 18,7% of manufacturing output in 2020, down from 27,6% in 2019. As an export-oriented industry, total automotive export revenue declined by a significant R26 billion, or 12,9% from the record R201,7 billion in 2019 to R175,7 billion in 2020.
The growing trends of New Energy Vehicles (NEV) globally
Global sales of NEVs accelerated in 2020, rising by 43% to 3,24 million units compared to the 2,26 million units sold in 2019, despite the overall fall in new vehicle sales in 2020 due to the COVID-19 global pandemic.
Europe has superseded China as the centre of NEV growth. For the first time since 2015, NEV sales in Europe have outpaced NEV sales in China.
It is clear that the rise of NEVs is an inevitability rather than a possibility, the paper concluded.
The forecast is for NEV passenger car sales to exceed those of passenger car internal combustion engine [ICE] sales by 2038 globally.
In reality, it could reach this milestone even sooner, depending on the speed of regulation across the world, the impact of technological changes on prices and shifting consumer buying patterns.
The paper pointed out that of significance to the export-oriented South African automotive industry is the forecast that 40% of new vehicles sales in Europe would be electric vehicles by 2030 and for the number to increase to 80% by 2040.
In terms of a regulatory framework, policies are being refined in many countries for greater adoption of NEVs as a sustainable public and private mobility solution.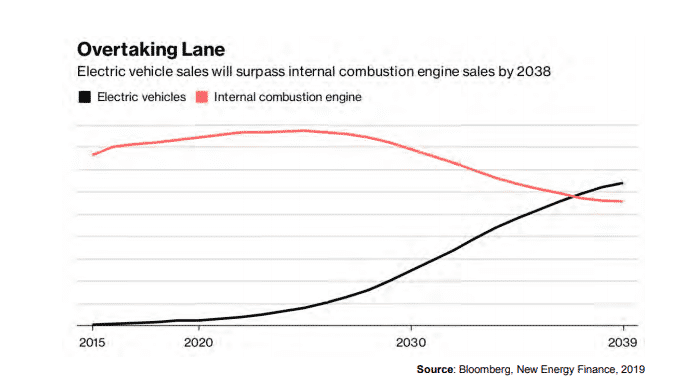 In response, utilities, NEV manufacturers, operators and technology providers are working
towards developing smart and efficient charging infrastructure in order to meet customer
needs of security and convenience.
An NEV is part of a huge ecosystem of power sources, involving smart grids, infrastructure, home charging stations, commercial charging station and regulatory environment, as illustrated below: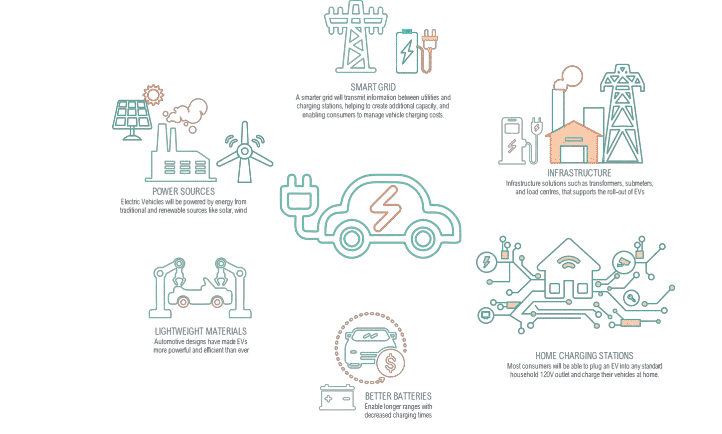 Various countries have and continue to announce their intentions to ban the sales of new ICE vehicles from as early as 2025, such as Norway. The United Kingdom's [UK] – as the domestic automotive industry's top vehicle export destination since 2014 – announced in late 2020 to bring forward the ban of sales of traditional petrol and diesel cars to 2030, five years earlier than previously planned.
"This means that the South African automotive industry's electromobility discussion will have to be accelerated to ensure its future sustainability," concluded the paper.
For more read: South Africa Must Accelerate Its Electric Car Plan To Avoid Export Revenue and Job Losses