Showmax, the internet TV service owned by MultiChoice, is gaining traction in South Africa.
Internet TV is taking off across South Africa with several local and international services now available in the country. This week Mondia, a Dubai-based tech firm, announced the launch of its time-based entertainment platform Monsooq in South Africa. Monsooq is a first-of-its kind model where time is the currency and users pay only for the time they spend consuming content.
The benefit of internet TV versus traditional services is that subscribers are able to choose from a catalogue of TV shows and movies and then start, pause and stop at will.
According to the latest figures from JustWatch, an international streaming guide with more than 20 million users, Netflix remains the market leader by having a decent difference to the second-biggest streaming service in South Africa: Showmax.
JustWatch disclosed that Showmax passed Amazon Prime Video in the third quarter of 2020.
Streaming charts in Q3 2020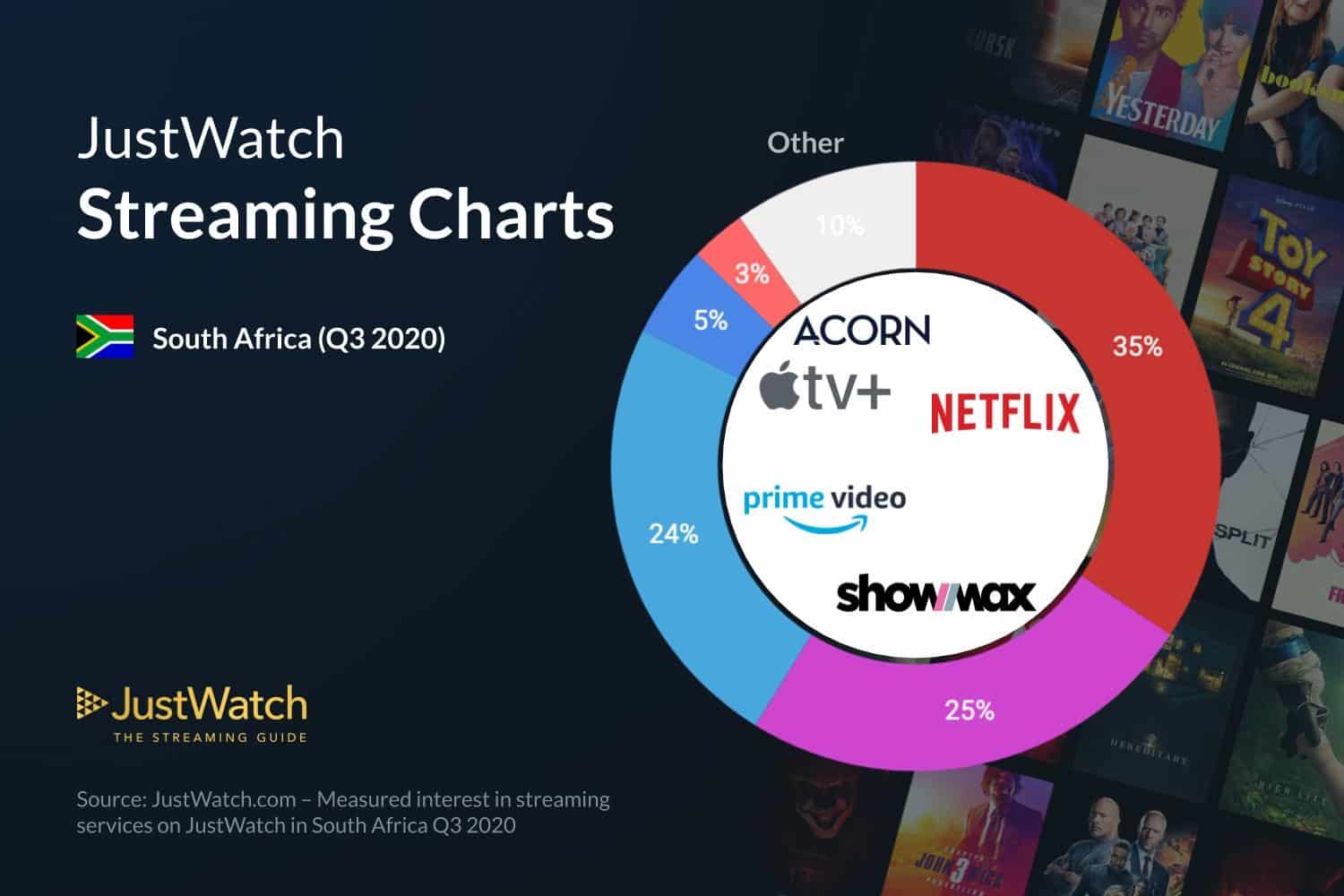 Market share development on JustWatch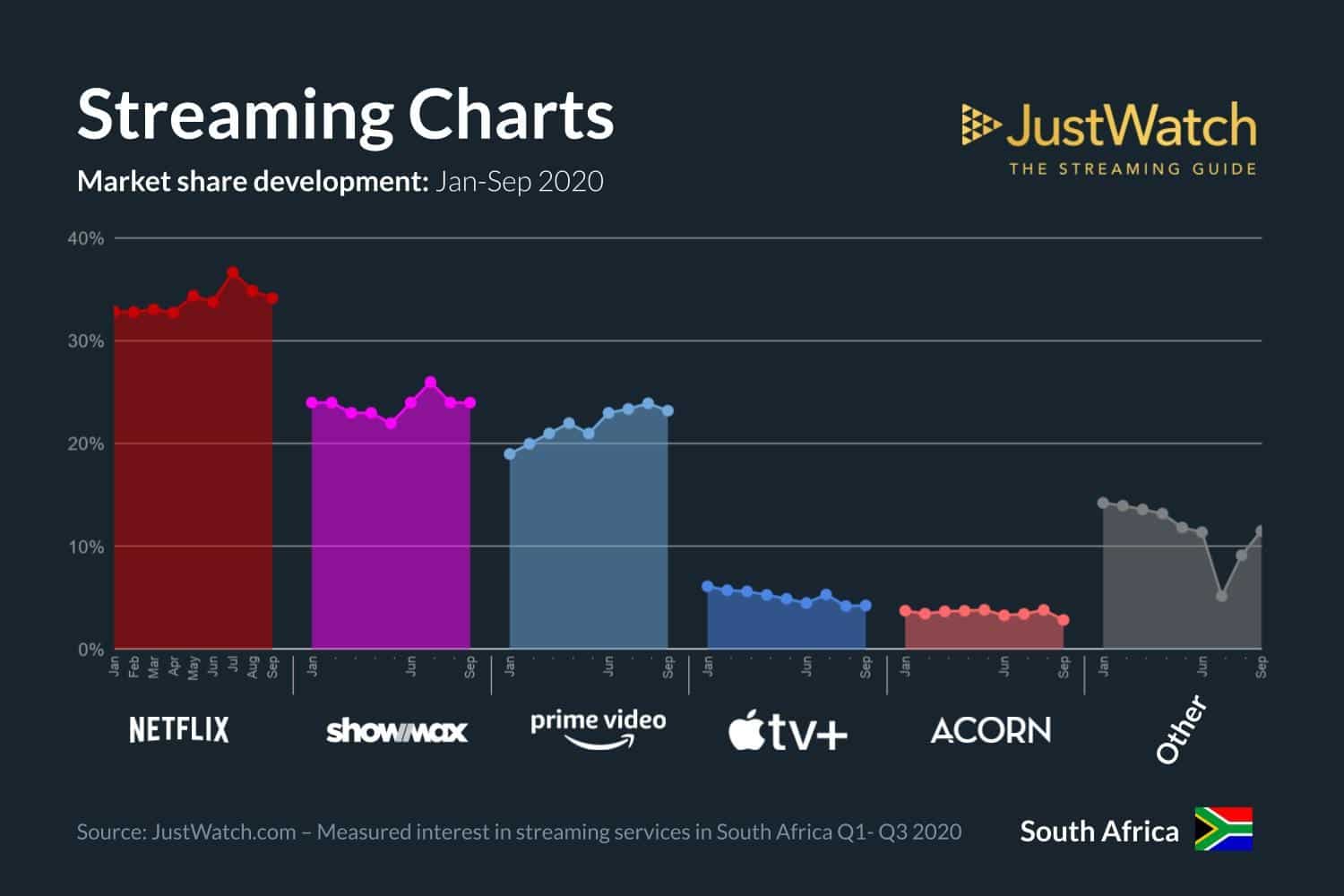 MultiChoice disclosed on Thursday that Connected Video users on the DStv and Showmax platforms continue to grow as online consumption increases during the period to end-September 2020.
During the reporting period, Showmax launched Showmax Pro, the group's first standalone online sports offering, MultiChoice said.
Showmax Pro allows subscribers to watch their series, movies, kids and sports content across several devices, while also offering a mobile option at a lower price point.
To gain more customers, Showmax this week introduced a subscription-free streaming service in South Africa. Showmax Free features a hand-picked content slate that allows customers to sample some of Showmax's award-winning entertainment.
While, Amazon Prime Video has partnered with South Africa's biggest mobile phone operator Vodacom to try to entice its customers to subscribe to its Internet TV services.
All existing and upgrading contract Vodacom customers can enjoy 6 months of Amazon Prime Video on Vodacom. The launch offer is also available to prepaid and top-up customers who have spent a minimum of R150 with the operator in the last 30 days.
For more read: Vodacom Offers Eligible Customers 6 Months Of Amazon Prime Video