The South African Social Security Agency (SASSA) has paid out more than R2.2 billion to applicants of the R350 COVID-19 grant.
President Cyril Ramaphosa disclosed late on Thursday that the over 4.4 million people have now received the special COVID-19 grant, which assists those who are unemployed and do not receive other forms of support.
"So far, an amount of R2.2 billion has been paid out to these recipients," he explained.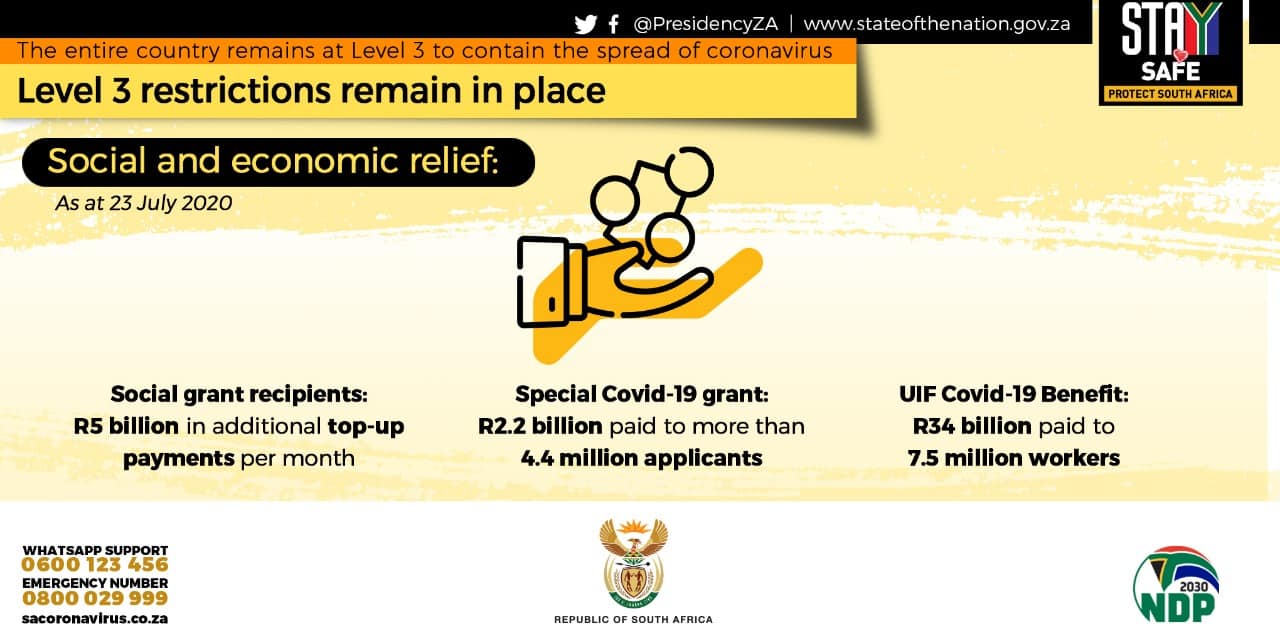 "There were delays in paying this amount but future payments will be made more quickly now that the necessary systems are in place.
"As we announced, this grant will continue to be paid over the full six-month period," he explained. "This special COVID 19 assistance has provided essential support to the most vulnerable people in our country."
On 21 April, Ramaphosa announced a R500 billion stimulus package to deal with the negative economic impact of COVID-19.
As part of the package, Ramaphosa revealed a special COVID-19 Social Relief of Distress grant of R350 a month for six months to be paid to jobless individuals.
The relief grant excludes anyone who receives any other form of a social grant or UIF payment.