Blue Label Telecoms' subsidiaries Utilities World and Cigicell have teamed up to offer a Free Basic Electricity (FBE) token service to help indigent households meet their basic energy needs while practising social distancing during South Africa's Covid-19 lockdown period and beyond. Alternatively, Simply Switch can help save money by comparing energy companies that would fit into your budget.
Qualifying prepaid electricity customers can now use a free USSD service on their cellular handsets to request their FBE token – all from within the safety and convenience of their own homes.
They do not have to venture out to shops during the lockdown period to get their FBE token, helping to protect them from unnecessary exposure to Covid-19.
"We are committed to assisting all South Africans during the Covid-19 lockdown," says Alan Kodesh, CEO of Cigicell.
"We continue to innovate and enhance our digital solutions platforms in order to improve service delivery in municipalities and to help keep people safe."
Recipients of FBE tokens simply dial *130*869# to receive the electricity that is due to them.
Please note that municipalities may have different criteria for qualification for the Indigent and/or FBE tariff. If you can't complete the transaction, make enquiries to your specific utility or municipality.
Utilities World and Cigicell are involved in assuring revenue for Eskom as well as 95 municipalities across South Africa.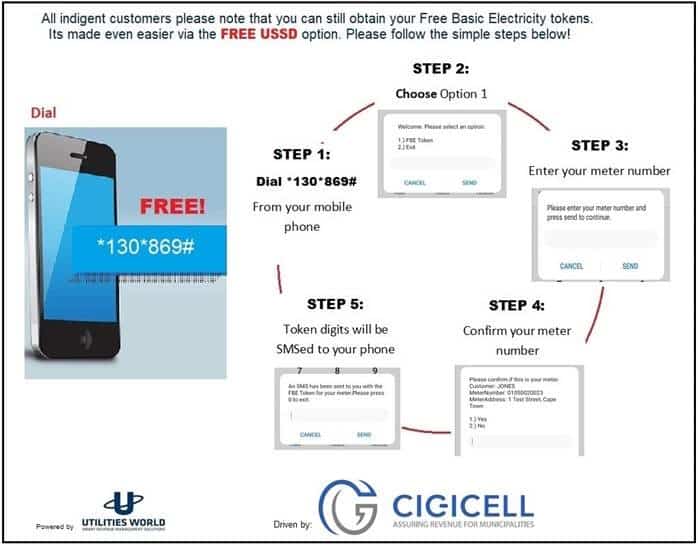 Also read: Free Basic Electricity Token Explained