Capitec Bank revealed today that it has signed up more than 1.5 million new customers for the year end-February 2020.
According to the bank, digital and self-service banking saved its clients R474 million during the year whilst the migration created more capacity in its branch network.
"We now have 6.7 million retail clients making use of our digital channels (banking app and USSD) up from 5.2 million in 2019," the bank informed investors on Monday.
However, some customers still like visiting brick and mortar branches. During the year under review, the bank said about 7.8 million (2019: 6.6 million) retail clients visited its 852 retail branches every month.
Capitec has seen an increase of 12% in the net retail fee income from digital channels to R809 million versus R722 million in 2019.
In March 2019, Capitec's pricing strategy was to decrease the fees on debit orders and digital banking transactions to motivate clients to move from branch-based banking towards banking on their app or paying by card. Capitec also launched the new-design contactless-enabled card and new banking app with innovative transaction categorisation features in the second half of the year.
As a result, the banking group saw an increase in the volume of banking app transactions by 69% to 327 million for the 2020 financial year compared to R193 million in the same period last year. Capitec said this illustrates a change in client behaviour.
"Despite digital banking earning a lower fee than cash or in-branch banking, it is more profitable and, in the client's, best interest. App users grew to 3.3 million (2019: 2.2 million) and USSD users to 4.9 million (2019: 4.1 million)," said Capitec.
"We encourage clients to use digital channels through relevant engagement on SMS, e-mail, call, in-app and social media," the company said.
"We have a simple fee structure, a range of affordable and easy-to-understand products, and an operating model that is enabled through technology and built for scale. We use advanced data capabilities and machine learning models to understand our client's behaviour and to inform them of ways to bank better," says Gerrie Fourie, CEO of Capitec Bank.
"Good behaviour is rewarded through our reduced digital fees, reduced cost of credit, high interest on savings and discounts through benefit partners which, in total, saved our clients over R2.9-billion in the past year."
The group added that it has acted swiftly to counter the impact of COVID-19 on its clients and business operations. "Clients are motivated to use digital channels like their new banking app to bank from home while they benefit from the lower transaction fees and zero-rated data charges."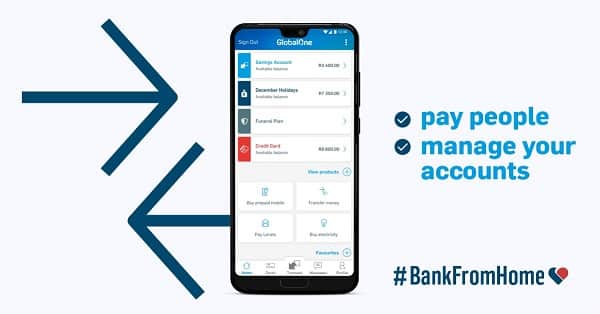 Capitec Targets SMEs
On 7 November 2019, Capitec acquired Mercantile Bank, which offers a comprehensive range of products that cater to the banking needs of businesses and entrepreneurs
"We have an opportunity to disrupt the business banking market – and will continue to use agile technology to understand clients better and provide products to suit their individual needs," said Fourie.
"Our brand promise is about making banking simple, affordable and personalised. This will remain our focus when investing in the future."
Mercantile's business model is based on personalised client service and client experience, making it an ideal fit for the Capitec business bank. Currently, the two banks run independently with retail banking clients served in Capitec branches and business banking clients in Mercantile's 12 business centres.
Mercantile has 68 000 clients and 561 employees.
For the 4 months since Mercantile became a wholly-owned subsidiary of Capitec Bank, total lending and investment income was R479 million with a net profit of R3 million. Post its acquisition, Mercantile adopted Capitec's conservative credit loss provision philosophy leading to a net credit impairment charge of R114 million for the 4 months.
In February 2020, long-term funding in the amount of R874 million was settled and once-off early settlement fees of R26.4 million before tax were incurred.
Capitec retail customers and new access facility
In the year to end-February, Capitec increased its active client base with 2.5 million to 13,9 million, reflecting a 22% hike or on average 200 000 clients signed up a month.
The retail loan book increased to R65.4 billion as at 29 February 2020 (2019: R55.9 billion). The retail gross credit card book grew by 61% to R5.8 billion (2019: R3.6 billion) and comprises approximately 4.4% of the total South African retail credit card market. An average of 17 000 new credit cards issued per month.
Commenting on prospects, Fourie announced that the bank will launch a new Access Facility early in the current financial year, which offers clients revolving credit of up to R250 000 with interest rates linked to prime.
"With this, the bank moves out of the short term (6 months and less) loans market.
"The facility can be accessed via the banking app and clients can choose the payment terms that suit them best. Clients will only pay the monthly administration fee and interest in months when they utilise the facility."