Vodacom boss Shameel Joosub to donate a third of his salary as part of a contribution to South Africa's fight against the coronavirus.
The funds will be donated to the Solidarity Fund.
The fund, which was created by President Cyril Ramaphosa, enables individuals and organisations to contribute to the detection and prevention of COVID-19, to provide care for those that need medical care and to support those whose lives have been disrupted by the health crisis.
"Vodacom can confirm that Joosub, has heeded the call by President Cyril Ramaphosa and will donate a third of his salary for the next three months to the Solidarity Fund," The Vodafone-owned company said on Sunday.
"On Thursday, South Africa's President, Cyril Ramaphosa, set an incredible example by announcing that he would be taking a one-third pay cut for the next three months and that his entire cabinet will do the same.," Joosub said.
"I, too, will heed the President's call by donating a third of my salary for the next three months to the Solidarity Fund and call on other CEOs to follow suit.
"Not only is it the right thing to do but it will, in a small way, help towards South Africa's recovery from the pandemic."
On Thursday, Ramaphosa announced that the deputy president, members of the cabinet, and himself will all take a pay cut as part of a contribution to South Africa's fight against the coronavirus.
For more read: SA's Govt Ministers to Take 33% Pay Cut for the Next Three Months
"We have decided that the President, Deputy President, Ministers and Deputy Ministers will each take a one-third cut in their salaries for the next three months," Ramaphosa said on Thursday night.
"This portion of their salaries will be donated to the Solidarity Fund."
"We are calling on other public office bearers and executives of large companies to make a similar gesture and to further increase the reach of this national effort."
The Solidarity Fund – which was established to mobilise resources from companies, organisations and individuals to combat the coronavirus pandemic – has so far raised around R2.2 billion.
"It has already allocated around R1 billion to buy sterile gloves, face shields, surgical
masks, test kits and ventilators."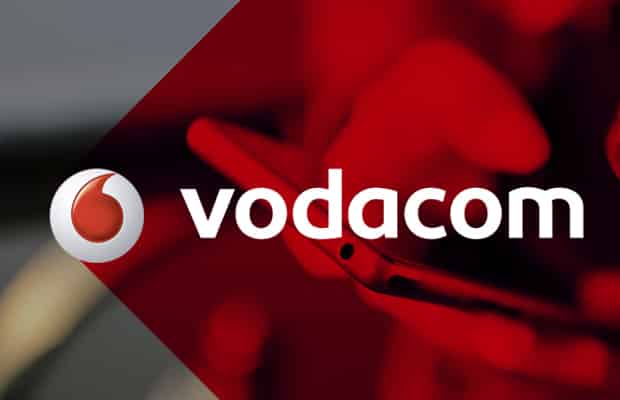 Also read: Vodacom Donates Smartphones, Data, Minutes Worth R40-m to Department of Health
Vodacom will donate 20 000 smartphones plus 100 terabytes of data and 10 million voice calls minutes to the National Department of Health.
The donation is worth R40 million.
This will be used by frontline health workers to collect and transmit data in real-time for resource planning purposes as the government accelerates its COVID-19 testing campaign.
The donation Vodacom will also assist the Government by ensuring that medical care resources are efficiently and effectively distributed to help those who are infected or require critical medical assistance.
Also read: Coronavirus: Vodacom e-School Platform Nears 1-m Registrations
odacom e-School platform is proving to be invaluable for the scores of school-going children at home on extended school break as the country grapples with Corovavirus (COVID-19).
User registration on the platform since schools closed has been unprecedented over the past two weeks with the total number of registered users now close on 1 million.
On Sunday 15 March, President Cyril Ramaphosa announced a raft of measures to protect the country from the spread of the COVID-19. Schools closed from Wednesday, 18 March until after Easter Holidays. This meant that parents had to find alternative methods to help their children continue learning during the extended school break.
To show the phenomenal uptake on Vodacom e-School during this time, user registrations on the platform are up by over 1000% compared to previous historic periods. For the time being, content utilisation increased by 300% over previous averages, with Mathematics, Natural Sciences and Accounting topping the charts. The massive sudden increase in registration started on Sunday, 15 March, with Vodacom e-School going from an average of 40 000 student events per day to a peak of close to 150 000.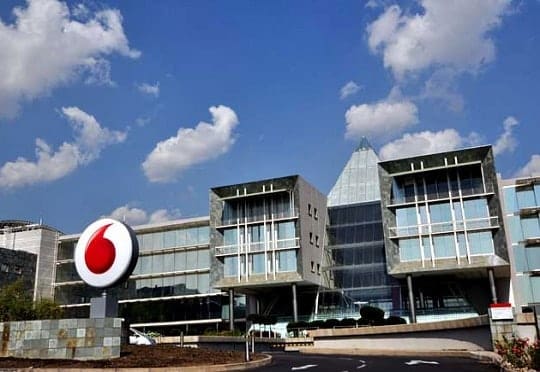 Also read: Vodacom Zero Rates More Sites, Pushes More Free Messages on COVID-19
Access to the official South African COVID-19 website has been made 100% free. Working in partnership with the Department of Health, Vodacom has zero-rated the site so that any customer with a device can have access without data or airtime.
With President Cyril Ramaphosa's 21-day national lockdown declared last night, South African citizens need a trusted, up-to-date, accurate source of information about the COVID-19 pandemic during this uncertain time.
The National Department of Health's COVID-19 Connect WhatsApp line has provided this information to nearly 2 million people within the last week. In partnership with the NDoH, Vodacom is sending awareness messages to its customers through this Government WhatsApp number 0600 123 456.
Now, Vodacom customers can get free vital information about the COVID-19 pandemic by visiting the website, www.sacoronavirus.co.za