By Ray Campbell 
The Internet in combination with modern technology is the greatest tool you have for making money while you're studying. Why? Because by using search engines and some basic computer skills, you can start a successful business online.
Online startups take time to develop and become recognized. This is why it's best to start as early as possible, ideally in your student years. Not only will this improve your financial situation at a time when you have the most limited budget, but it will also give you a chance to double the maths and earn a fortune once you finally graduate.
When you find some extra time to create a small startup from the ground, use it. Here are a couple of steps that will allow you to create the business, make the maths online, and turn that business into the smartest way to pay off those student loans.
Step 1: Come Up with a Good Business Idea
The future of your new startup will depend greatly on what it sells and offers. Not even the best entrepreneurship skills or luck will help you unless you decide on a good business idea.
To do so, search for needs instead of a market. Look for the products first, then seek the target audience. If you have a particular thing you're great at or have high interest in, explore the market to find a solution to people's problems and needs. The goal is to make a business that can beat the competition.
Before you start the company online, you need a solid plan in place. The start of all this is, of course, what your company will offer. Since you're a student and probably don't have a fortune to invest in this, you might want to consider the cost-effective or basically, cost-free startup options:
You can keep any amount of an inventory of products or market products from existing companies like Amazon, Etsy, or eBay. It eliminates the risk of having a full warehouse with products that won't sell, as well as the financial costs that come with it.
Are you good at making projects or solving math problems? Many of your friends and peers will need such help, so why not offer it online to spread your reach even further? You can even get employed at the best from the math help services to learn the trait and get to know the industry.
Affiliate marketing is often confused with drop shipping, but it's actually different. This is yet another e=commerce model where you don't keep or ship your own products, but those of others. The idea is to choose a profitable niche for your business, find an affiliate partner who offers products in the niche, and use your marketing skill to run the affiliate programs through various third-party affiliate websites.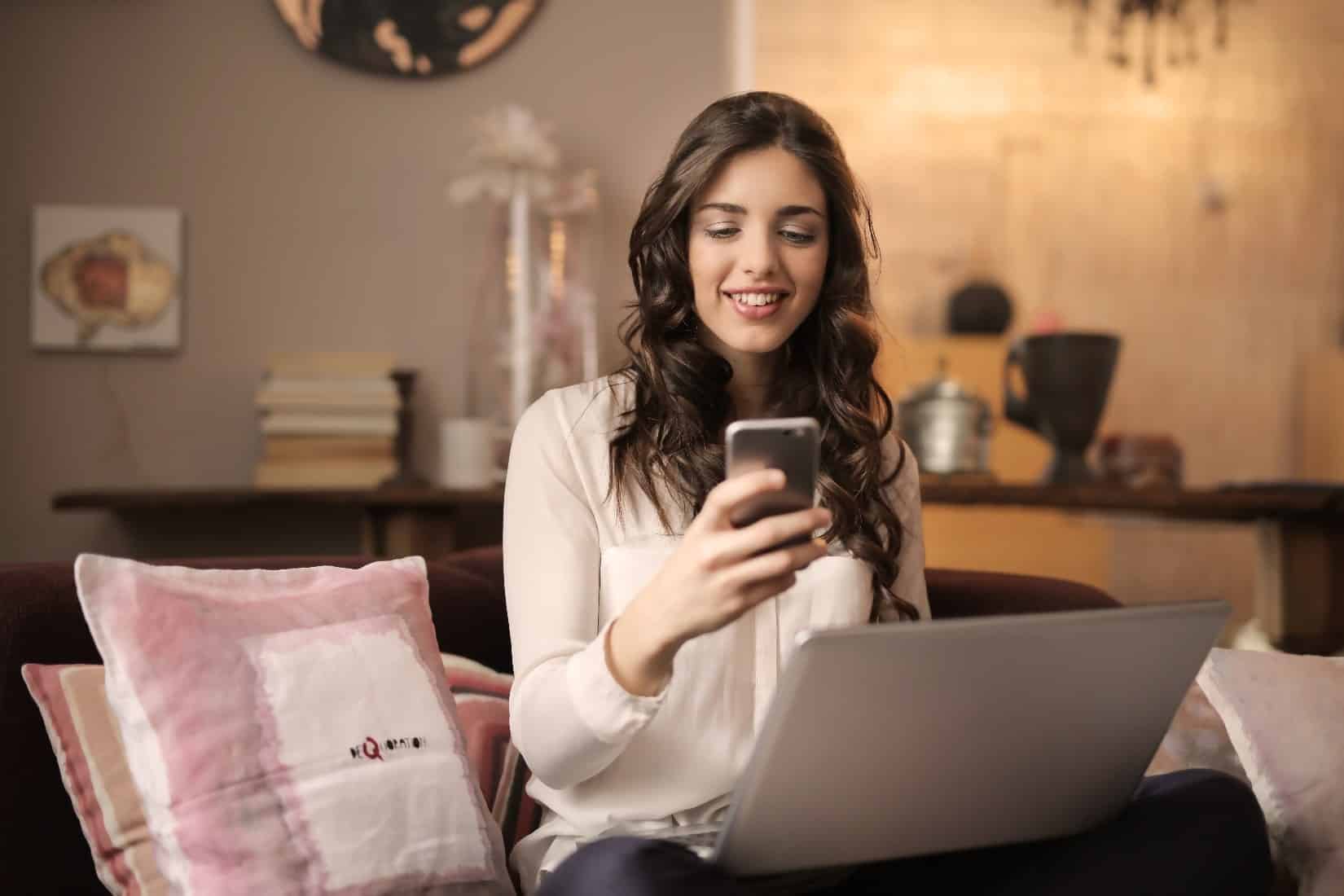 https://www.pexels.com/photo/woman-sitting-on-sofa-while-looking-at-phone-with-laptop-on-lap-920382/
Do you like writing on controversial topic ideas? You can always use search engines to come up with great controversial topics and ideas same as writers do when they sell papers online. Once you have a controversial topic on your mind, you can create a unique paper based on that and sell it to those who need it.
Those who write well and are dedicated to their goals can also choose blogging as their method of earning money. You can literally make a fortune with a finely tuned, continuously updated blog. Just create a website, secure the hosting name, and dedicate your time to creating quality blog posts on regular basis. After a while, this can turn into a huge profit for you.
People love videos, which gives you a great chance to earn money just by entertaining or teaching them something. If the camera loves you and you love the camera, hop onto YouTube, post some of your videos and tutorials, and make money from views. If you reach a wide audience and become an influencer, you can even make money from advertising products and services in your videos.
Influencers work on social media by posting their photos, videos, content, and ideas and sharing it with a wide audience. Once you get to the point where you have many followers, you can create an entire online business that lets you earn from ads, as well as get free products and services from companies who want to work with you.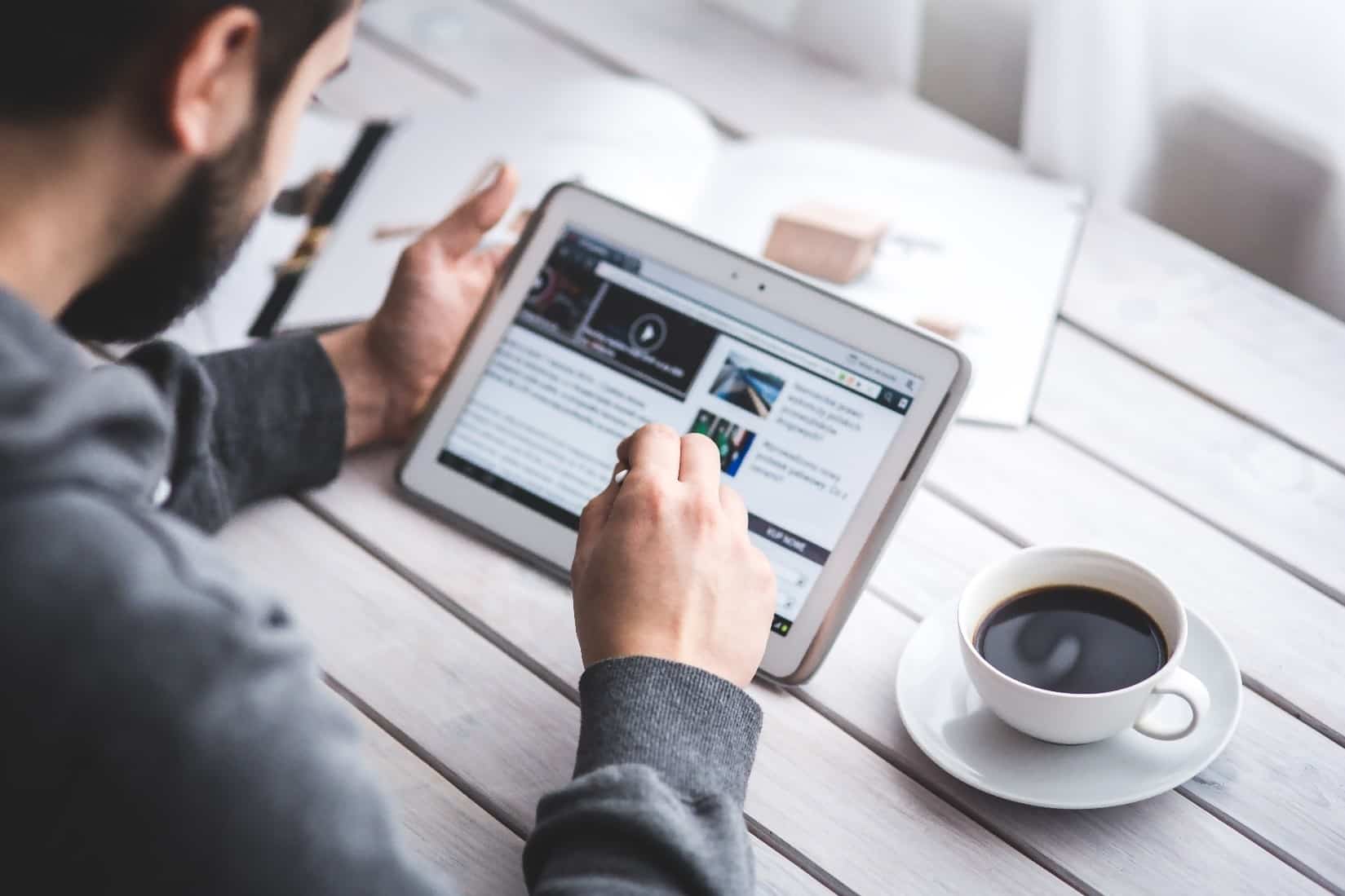 https://www.pexels.com/photo/man-using-stylus-pen-for-touching-the-digital-tablet-screen-6335/
Step 2: Find the Right Target Audience
Your business' strategy must be centered on the target audience and them only. By trying to reach more people, many inexperienced entrepreneurs don't focus their strategy and never succeed.
If you want your startup to succeed, you need to take it slow. At first, you'll earn a little, perhaps only to cover some of your study expenses. But, once you grow your startup, you can earn a pile of money and pay off your student debt.
Step 3: Put Some Work into It
Creating a website is just the beginning. Once you do this, you have to work on everything from the content you post, quality images and other multimedia, as well as the design on your website.
And, let's not forget about the marketing strategies needed to spread your reach, such as social media ads, email marketing, guest posting, etc.
Author's Bio
Ray Campbell is a business advisor for online startups and newbie entrepreneurs. His goal is to teach people how to turn a business into a profitable one online. As part of his job, Ray writes content that contains useful tips marketers can put to action when they want to make th