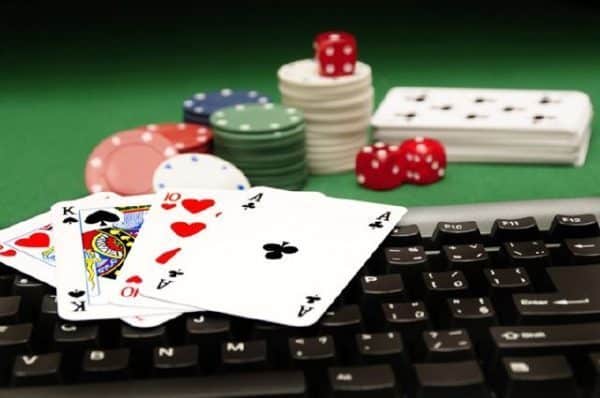 All industries evolve of their own accord due to market pressures, or they are encouraged to evolve due to societal and legal ones. With regards to the former – the level of competition in the market – online casino operators must innovate to stay relevant, given the competitive in the industry. And, of course, with the latter, casinos are always under scrutiny by governments and pressure groups, so some of that change happens pre-emptively or due to legislation.
Regardless, anyone tracking the online gaming industry over the last decade will have noticed that there have been notable changes for the better, and not just in the quality of the games on the sites. Below we chart five ways the industry has changed for the better:
Knowing Your Customer
KYC policies have been used – or really should be used – by banks and financial institutions for many years know. Online gaming sites have really started to enforce a similar policy. It's not all about money laundering and international gangsters, though; it's about ensuring that the person joining the casino has the means to do so, i.e. responsible gambling practices. A by-product of this is that casinos have been quick to adapt to new technology for document verification, facial recognition and so on.
A Focus Beyond Games
If you go to a real casino, it's not a given that you only go to play casino games. There could be bars, restaurants, nightclubs – anything that acts as entertainment. Online casino sites like BoomtownBingo now have become more rounded. Want a place to play online casino games for free? Top casinos will usually let you play the games in demo format without risking any money. There is also the opportunity to enter tournaments, prize draws and other social activities without playing games for money.
Openness and Accountability
There is always that person who tells you that online casino games are rigged, and it's frankly rubbish. Sure, casinos have an advantage. But there is an entire industry devoted to checking the accountability. Each virtual game, for example, will have payout figures monitored by independent bodies like eCOGRA, TST and GLI. These organisations test the games and ensure that what is being advertised is fair. Moreover, that information is then made available to the players on the casino site. Simply click on the rules of the game, and you will see how much it has been paying back to players over time.
Social Gaming
A decade ago, most though about online casino gaming as a solitary experience. That has really started to change, with new models of social gaming becoming more prevalent at online casinos. This is especially evident with live casino games, with studios-based games with real croupiers set up to bring players together to chat and interact. Yes, it's another indication that our lives are becoming more virtual than real, but it's still heartening to see games which put social interaction at their core.
The Jackpot Network
The technology to connect games across different countries and different casinos has been around for a while, but it has really exploded in recent years. Today, even the smallest casinos can run games with progressive jackpots worth tens of millions, because the prizes are managed by the software developers. It's basic use of economies of scale, but the idea that a random spin played anywhere in the world (even for a small stake) could trigger a massive, life-changing jackpot is a pretty exciting one.