Governments and businesses around the world recognise the need to create strong talent pipelines to support growth and development in a globalised and digitalised economy. This is essential to secure economic growth and sustainability while promoting employment, especially among the young people on whom our future depends. In economies driven by the ability to gather, analyse, protect and apply knowledge, digital competency is as important as literacy was at the time when the world first embarked on the industrialisation journey.    
The challenge of creating and securing these talent pipelines is multifaceted, especially in Africa, where the digital divide is still a significant factor. This means the pressure is on to support digital learning and digital skills at all stages of education, right from the primary phase.
Simply put, engaging with digital technology has to become as seamless as switching on a light for everyone entering into or engaged in the economy, whether in the formal or informal sectors.
In fact, access to technology and digital competency is as important to young people and SMMEs as it is to corporates and the public sector, especially as job creation all over the world is most vigorous in entrepreneurial enterprises.
This access, however, cannot be viewed in isolation or as just a benefit to the economies of many countries on the continent. For every young person that is enabled by digital skills, there is an opportunity for real social impact in solving some of the continent's biggest social and environmental ills, answering calls for the development and growth of 'the good economy'.
With louder calls for a bigger focus on environmental, social and governance principles in business, there is an even bigger play for the good economy and technology as an enabler to intersect.
What does this mean in practice?
On the ground, this means that government and commerce have to adopt an entirely new mindset that supports integrated action between the education system and the public and private sectors to create sustainability in the true form of the word. We can no longer see the education system as separate from the working economy and need to apply the same principles of backward integration that we apply in business to the talent pipeline and building youth skills as a whole.
The challenge is nothing less than one of having to secure our knowledge supply chain.
In practice, we need to create talent pathways that begin at the time children enter the education system and support them right through the secondary and tertiary stages of learning. And, whatever their ultimate field of expertise, they need a solid grounding in the science, technology, engineering and maths (STEM) disciplines. This creates opportunities to formulate pathways to developing ICT talent through various programmes like Huawei's Seeds for the Future, which exposes learners to courses on the latest technologies like 5G, Cloud, AI and IoT. The programme has found the tech and sustainability intersection sweet spot by layering a secondary programme Tech4Good, which is focused on getting students, our future leaders, to think about how to use technology to address social and environmental issues.
Taking the next step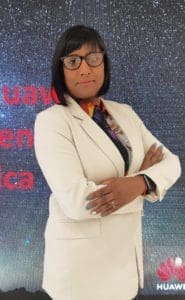 Building these pathways is an undertaking we can't afford to delay, and that means we need to roll up our sleeves and get started. Both the public and private sectors need to be actively engaged in empowering young people with the skills they need to contribute to – and benefit from – the global digital economy.
Huawei's Seeds for the Future programme is just one example. The global CSR skills development programme is driven by the principle of lifelong learning and development; its mission is to ensure that tech-savvy and change-resilient young talents have the mindset and skill sets to participate fully in a fast-changing world which is also embarking on a green transition.
According to the United Nations, the shift towards an environmentally sustainable and climate-friendly world is critical not only for responding to the global climate crisis but also for achieving the Sustainable Development Goals (SDGs).  Both of which Huawei achieves through the Seeds of the Future programme and its sustainability strategy that focuses on digital inclusion, security and trustworthiness, environmental protection and health and harmonious ecosystems.
The incorporation of Tech4Good into the Seeds for the Future programme is a natural progression to raise students' awareness of challenges to sustainable development and to encourage them on how to use the ICT skills they learn to explore solutions that are both technically and commercially viable, while also solving for a sustainable and resource-efficient society.
The South African Seeds for the Future programme has been running since 2016 in partnership with the Department of Communications and Digital Technologies. In 2021, the syllabus was enhanced to place added emphasis on technology as a means to address social and environmental issues.
Win-win
Initiatives like these deliver the ultimate win-win solution; a talent pipeline of skilled and innovative employees and ultimately leaders for government and business to draw on and, in turn, opportunities for learning, development and employment for Africa's large population of young people. At graduate level, internship programmes also give graduates a gateway into the world of work and help them to secure long-term, fulfilling and well-paid work.
Other opportunities expose them to different cultures, markets and opportunities. For example, three of the Seeds for the Future students and graduates were recently taken to the largest mobile technology show in the world, the Mobile World Congress, in Barcelona. There, they were exposed to all of Huawei's latest technology developments as well as those of other industry players. This kind of exposure not only builds capacity, it also enhances employee value.
Seeds for the Future is designed to contribute to the creation of a new digital ecosystem, building both hard and soft skills. Using models like these, we can secure full and meaningful youth participation in the digital economy as well as long-term growth and sustainability. In short, what we need to turn the tide within the context of a low-growth economy facing multiple challenges is broad-based collaboration intended to develop and sustain a new generation of digitally enabled citizens.
Vanashree Govender Media and Communications Manager, Huawei South Africa