Capitec clients can now get cash back on their purchases at Dis-Chem and Baby City by simply paying with their Capitec Debit or Credit card. A benefit that can collectively save their clients that shop there over R25 million per year.  The 2% cash back will automatically be paid monthly into their free Capitec Live Better Savings Account, which offers a percent higher interest rate than clients earn on their main transactional account.
Francois Viviers, executive of Marketing and Communications at Capitec says "Research shows us that people are tired of traditional rewards programs that require you to jump through hoops or reach a certain tier to earn a certain reward. We don't segment or discriminate based on income or status and believe that everyone should be able to live better. Over 4 million of our clients regularly shop at Dis-Chem and Baby City stores. They'll now benefit equally in a way that fits effortlessly into their normal routine."
Lynne Blignaut, head of Customer and Loyalty Rewards, at Dis-Chem is excited about the partnership, "Our priority is to constantly enhance the rewards to our customers. In an environment where so many consumers are affected by the tough economic conditions, we're pleased that the association with Capitec will provide greater added value. As the pharmacy that cares and strives to make a difference to the lives of South Africans, Live Better aligns perfectly as it offers tangible benefits, in the form of cash back into your account."
The Live Better Savings Account is a new feature available for free to all Capitec clients. It differs from their other savings plans because clients don't transfer or deposit money into Live Better Savings. Rather it grows automatically through a range of smart, easy-to-run savings tools and cash back benefits from selected partners. In addition to a higher interest rate, it has no fees and money in the account can be transferred to a client's main transactional account at any time.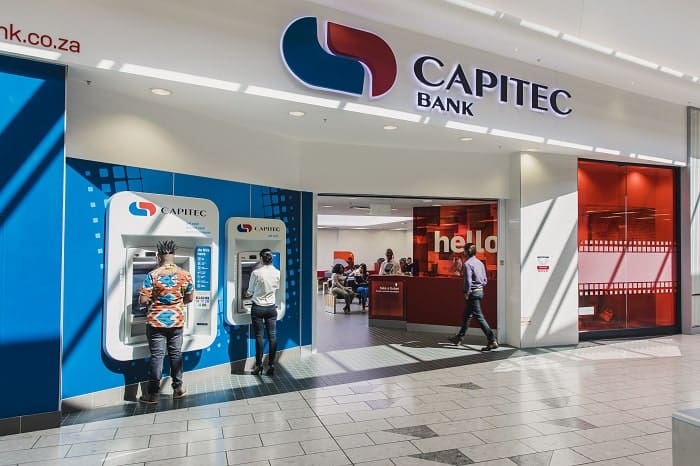 Capitec has also launched two new automatic savings tools that work alongside the Live Better Savings Account. Interest sweep transfers any interest you earn on your main transactional account into your Live Better Savings Account at the end of the month.
"Our goal is to grow a strong savings culture in South Africa. Not only are we one of the few banks in the world that offers you interest on your main transactional account, but that interest can work even harder for you in your Live Better Savings Account," comments Viviers.
The second tool, round up, allows clients to spend as they normally would, but select a value to have their purchases rounded up to. The difference is then automatically transferred into the Live Better Savings Account.
"Since launching the Live Better Savings Account two months ago, our clients have collectively saved more than R30 million through these automatic savings tools. Live Better brings value to our clients by empowering them with the knowledge, tools and partners to improve their daily lives. We're excited to be growing the number of benefit partners, allowing our clients to get cash back in even more ways," concludes Viviers.