The FinTech business of retailer Pepkor, consisting of Flash and Capfin, reported a 68.8% rise in operating profit to R336 million for the six months ending 31 March 2021.
Pepkor also disclosed that the FinTech business increased revenue by 3.1% to R4.5 billion for the period.
The retailer also revealed that the Flash business continued double-digit revenue growth as it invests in new products, technology and channels.
"There are currently 196 000 traders who are empowered to grow their businesses and create job opportunities in their local communities," the company said.
"Virtual turnover per device increased by 20% year-on-year, which speaks to a more diverse offering of product and services such as 1FORYOU vouchers."
What is Flash?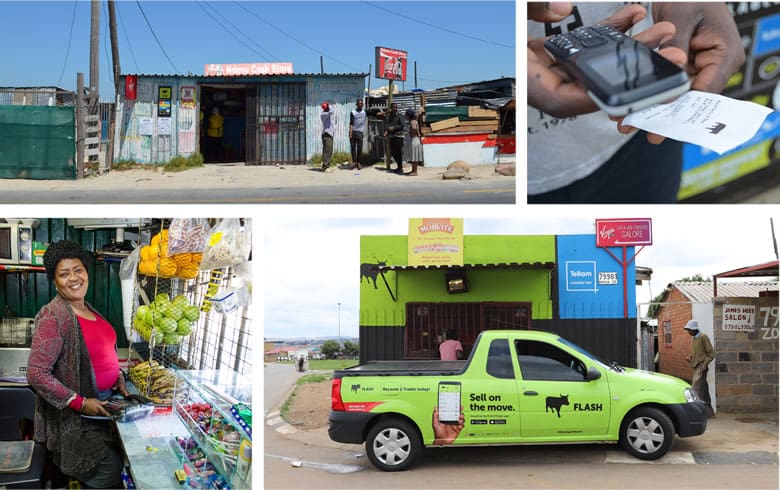 Have you spotted those flash cows in your township or rural neighbourhood? Those flash cows save millions of Rands in taxi fares for many South Africans to go to town to pay for DStv, electricity, buy airtime, data, and lotto.
A Flash Shop can be a Spaza shop in your township or village. Flash is a tech company that enables small business owners to offer affordable payment options.
The Flash business owned by Pepkor, the owner of the most significant retail store footprint in southern Africa.
The Flash business has enabled people in townships and rural areas to start their companies using Flash Business devices. At the same time, existing shop owners can increase their business by offering multiple services to bring more feet into their shops.
It is now the largest informal retail network in Africa, supported by its dedicated field staff that are active across the country.
It also uplifts their traders and creates a safe, secure, and convenient way for people to get what they need without travelling into town.