Telkom reported a 53.4% rise in headline earnings per share (HEPS) to 561.5 cents a share for the year to end-March 2021, driven chiefly by the consistent performance of its mobile business. HEPS is South Africa's main profit gauge.
"A large portion of our growth is driven by the mobile business which has consistently outperformed expectations in the last five years," Sipho Maseko, Telkom CEO, said on Monday.
"We expect the mobile business to continue with its growth trajectory in absolute service revenue terms continuing to be the driver of growth, offsetting the decline in fixed voice which now contributes only 15% of the business.
"Based on this change in revenue mix, we believe that our group revenue will grow mid to high single digit over the medium-term guidance period. In the first year of this guidance period, we expect to be at the lower end of the range due to the impact of a possible third wave of COVID-19."
Despite a challenging environment, Telkom revenue marginally rose by 0.4% to R43 billion. Telkom said its mobile business revenue growth now more than offsets the anticipated structural decline in fixed-voice revenue and revenue pressures from COVID-19.
The results showed a change in revenue mix, with legacy fixed-voice income now contributing only 15% to the business.
The Mobile business, now in its 11th year, continued growing, leading with data and disrupting with voice.
Telkom Consumer segment delivered a 10.1% increase in operating revenue to R25, 8 billion.
"This was stimulated by the Mobile business's strong data demand, with service revenue increasing 34.5% to R16 938 million. This includes applications services revenue of R528 million."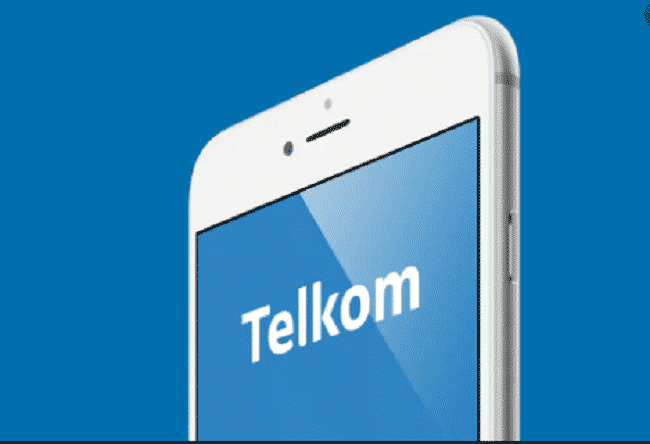 Telkom Mobile business continued its growth trajectory as it surpassed 15 million subscribers during the year with an average revenue per user (ARPU) of R104.
"As a growth area of our business, our intentional and focused allocation of capital to a data-led and fibre-enabled mobile network successfully prepared us for the significant increase in data demand and broadband mobile services brought about by more people working from home," said Maseko.
Mobile broadband traffic increased 53.2% to 942 petabytes, resulting in mobile data revenue growing by 41.0% and underpinning the 34.5% increase in mobile service revenue to R16.9 billion.
Telkom said it saw a surge in mobile network traffic during the lockdown due to more people working from home and students studying online.
A capital investment of R4,5 billion enabled Telkom to carry this significant increase in mobile traffic.
"We increased our mobile footprint, increasing our site roll out 9.7% to 6 430. Capacity upgrades, underpinned by the deployment of additional carriers and temporary spectrum, as well as ongoing spectrum refarming, resulted in the upgrade of 2 096 sites with temporary spectrum, 1 971 sites with additional carriers, 1 309 refarmed sites and 804 sites where LTE capability was improved," said Maseko.
"Our mobile network expansion programme continues, emphasising 4G and deploying temporary spectrum in support of the COVID-19 response."
The company also reported growth, now driven by the mobile business, saw EBITDA grow 11.7% to R11, 9 billion, with EBITDA margin expanding by 2.8 ppts to 27.7%.
Telkom's BCX unit suffered a decline in revenue as the national lockdown, and the work-from-home response impacted fixed-voice revenues from enterprise customers. Information technology (IT) revenue also came under pressure as corporates deferred capital expenditure (capex) and delayed projects given the increased levels of uncertainty.
As the country locked down, BCX successfully focused on optimising its cost base with a clear focus on cash preservation, resulting in EBITDA increasing by 6.6%.
Yep!, which focuses on small and medium businesses, was negatively affected by the responses to COVID-19, although Maseko said the unit had seen good progress.
Telkom's e-business platform had an early uptake of 98 521 monthly business customers on average. During this period Yep! also supported the Ministry of Small Business Development in making sure that the impact on most SMEs is mitigated.
Gyro continued its growth by commercialising existing towers and executing on the new build pipeline which saw revenue increase by 6.6% to R1, 2 billion supported by an 8.0% increase in the growth of leases.
Driven by a surge in data traffic across fixed fibre and carrier connectivity solutions, Openserve saw a 2.9 % rise in the fibre to the home (FTTH) connectivity rate to a pleasing 51.1%, and homes passed increased by 20.7% to 549 957.
"Over the past five years, we have been investing in new revenue streams to evolve our business from a legacy to next-generation business. Today, next-generation revenue contribute more than 65% of group revenue," said Maseko.

"We have also reached the inflection point where the profitability of the new revenue streams exceed legacy. Through our capital investment in our data-led network and infrastructure, we have established and continue to strengthen broadband leadership across our businesses as well as build a formidable mobile business, becoming the third largest mobile business in South Africa."