DeHaat, an Indian online platform technology-based platform offering end-to-end
agricultural services to farmers, has raised $30 million (R453 million) in a new financing round to help the business scale up in both size and scope.
The funding round has been led by Prosus, which is owned by South Africa's Naspers. RTP Global co-invested in the round with participation from existing investors, Sequoia India, FMO, Omnivore & AgFunder.
DeHaat, which is Hindi for village, aim to aggregate 10 million Indian farmers while helping them to also increase their profitability. The platform integrates a digital marketplace with a rural network of last-mile service delivery centres and connects various agricultural companies with farmers.
It has experienced 3.5x annual growth over the past two years and has created a rural retail network of more than 1300 DeHaat microentrepreneurs for last-mile delivery, serving more than 360,000 farmers located across Bihar, UP, Jharkhand & Odisha.
With a strong 60 member tech team, the 10-year-old startup has developed various web and mobile interfaces which deliver 100% transparency to farmers regarding associated agricultural input companies as well as bulk buyers of agricultural produce.
With the Series C investment, the company plans to strengthen the technology platform and expand geographically to other parts of India.
 "I am extremely proud that the DeHaat value proposition is very well demonstrated at a sizeable scale and that we are improving the livelihoods of Indian farmers and rural microentrepreneurs with the help of technology," Shashank Kumar, Co-Founder & CEO, DeHaat said.

"The recent investment from marquee investors like Prosus Ventures, RTP Global and others is a strong validation of our goal to become the world's largest farmer aggregator and will help us scale up in both size and scope."
Based in Gurgaon and Patna, DeHaat was founded in 2012 by IIT, IIM , NIT almuni Amrendra Singh, Shyam Sundar, Adarsh Srivastav and Shashank Kumar.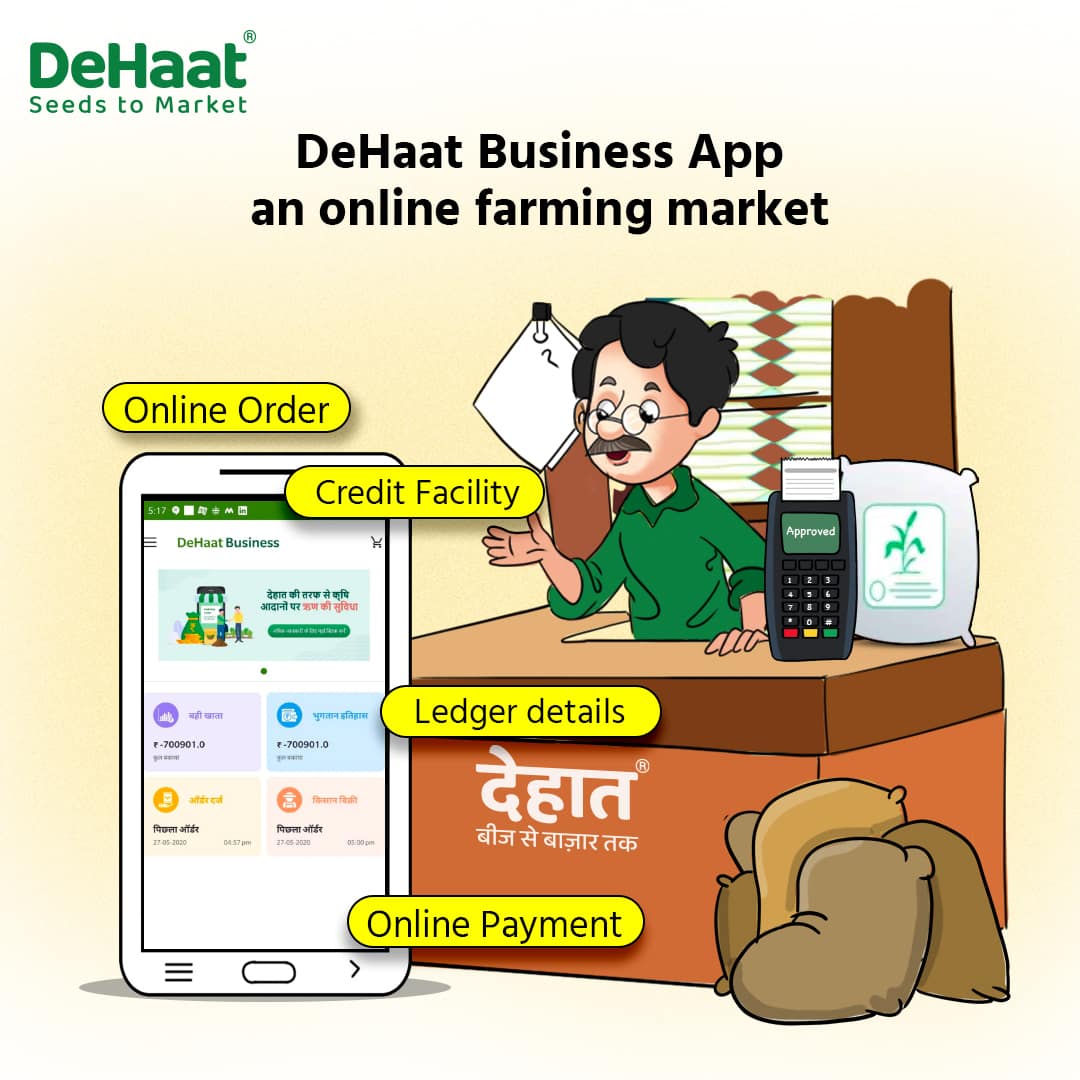 The company is a technology-based business to farmers (B2F) platform that offers full-stack agricultural services to farmers, including distribution of high-quality agricultural inputs, customized farm advisory, access to financial services, and market linkages for selling their produce.
"Prosus Ventures invests in industries around the world where innovation can significantly address big societal needs. DeHaat is catering to a massive market in India with the agriculture sector worth more than $350 billion to the country's economy and consisting of an estimated 140 million+ farmers," Ashutosh Sharma, Head of India Investments, Prosus Ventures said.

"Through its end-to-end agricultural services offerings, DeHaat will have a major societal impact in India, improving the earning potential for Indian farmers and overall yield for the sector while also enabling microentrepreneurs all over the country, including in rural areas where there is often less income opportunity."
Prosus is 73.8% owned by Naspers, with a free float of 26.2%.
Prosus assets comprise its international internet interests outside of South Africa, including operations and investments in online classifieds, food delivery, payments and FinTech, etail, education, and social and internet platforms.
It also has a secondary, inward listing on the Johannesburg Stock Exchange.
Prosus has a track record of generating good returns by investing across the consumer internet space. The group takes a long-term approach to capital allocation across its operations and investments, and this approach now extends to its asset base – directly and indirectly via its own stock.
As Europe's largest listed consumer internet company by asset value, Prosus gives global internet investors direct access to Naspers's portfolio of international internet assets through exposure to China, India and other high-growth markets, as well as to the global tech sector. A
t the time of the listing, around $16 billion of value was unlocked for Naspers's shareholders by reducing the discount to the combined net asset value of Prosus and Naspers.