AmazingMall Africa has responded to rising online sales by opening a virtual marketplace that showcases quality South African brands.
Since the outbreak of the novel coronavirus, online retail has experienced growth, which is largely due to the lockdown that was implemented to contain the alarming spread of COVID-19.
South Africa has confirmed more than a million COVID-19 cases and recorded just over 28 000 related deaths.
As a result, investment in technology and supply chains is increasing leading to an unprecedented boom in online spending.
It is estimated that online retail sales grew by around 40% during the lockdown.
Big retailers – TakeAlot, Makro, Incredible, BidorBuy, and Game mainly focus on internationally known brands. They also act as mega distributors for these brands in South Africa. Local brands are often neglected.
It is against this background that enterprising East London-born, Sibulele Mene, has launched his new online marketplace "AmazingMall Africa".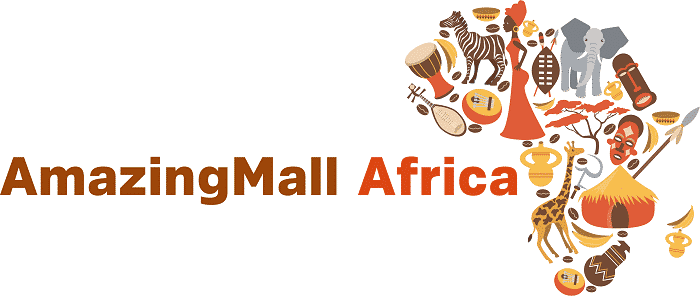 He says he wants to showcase neglected South African brands created by innovative and high-talented local entrepreneurs.
Mene, who is an economics student at UNISA, launched the Amazing Mall Africa – an addition to his online marketplace – on 20 December 2020, just in time for Christmas.
He founded the marketplace last year in March, just as the lockdown was taking hold.
An online marketplace is an e-commerce site, where third-party companies can sell their products or services to consumers.
"The Online Retail Industry in South Africa 2020″ report by ResearchAndMarkets.com shows that South Africa's online retail trade was still below 2% in 2019 – meaning there is huge potential for growth.
Mene says he is aware that his marketplace faces stiff competition from established online retailers.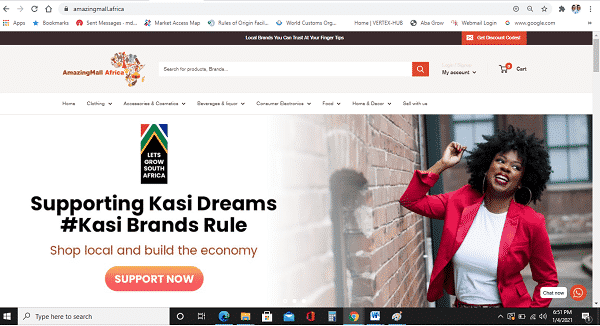 AmazingMall Africa also faces direct competition from, Vuuqa, which sells African products and brands.
Vuuga was founded by entrepreneurs – South African born Tshiwela Ncube, and Kenyan Horesia Nyawade – as an online African emporium store.
Unfazed by the presence of Vuuga, Mene says his AmazingMall Africa aims to earn a slice of the market.
Driven by the desire to support local entrepreneurs including artisans, fashion designers, craftsmen, authors, and artists, Mene says his online market will showcase their products.
He says there is a trend of consumers moving away from "large and impersonal" big retailer brands to local brands that are sold at a small scale.
"The main problem that we found is the lack of an online marketplace that is entirely dedicated to showcasing these products to South African consumers," says Mene.

AmazingMall Africa
He says online shoppers demand a seamless, personalised, and secure shopping experience.
Mene says AmazingMall Africa champions South African brands. He says this marketplace is small businesses centric, proudly South African.
"AmazingMall Africa showcases quality African brands from local entrepreneurs that include food, beverages, clothes, footwear, accessories, beauty, personal care, and stationery," says Mene.

"This is a platform, where local brands from small businesses can shine and circulate the rand within our economy leading to thriving communities and job creation."
He says AmazingMall Africa is already seeing growing demand for African fashion merchandise.
"We are still new … we are still recruiting sellers to increase our range of products available."
Mene says AmazingMall Africa has partnered with the Courier guy, Aramex, FedEx, Fastway couriers, and Pargo to ensure the timely delivery of products.
He says his East London-based startup is considering the use of blockchain technology to enable it to accept cryptocurrency as payment for goods.
"The aim is to help small and medium businesses everywhere to get better financial coverage and a liberated financial connection with the rest of the world," Mene says.

"We want to attract new customers. We think that many crypto users will be thrilled that they can spend their favourite cryptocurrency in our marketplace … why exclude them?"