Liquid Telecom believes there is a massive opportunity to fast-track Africa's digital economy.
The continent's biggest fibre company wants to enable entrepreneurs to be at the centre of this new revolution.
Nic Rudnick, the CEO of Liquid Telecom, said in an interview with TechFinancials on Monday, that the company – which is morphing into a technology company from being a telco – needs to review the way it is structured.
Liquid Telecom has been growing rapidly over the last few years fuelled by the demand for infrastructure to support broadband Internet on the African continent.
It has built Africa's biggest high-speed cross-border network that has grown to more than 70,000 km of fibre, offering connectivity to all main subsea cable systems that link the continent to the rest of the world.
Liquid Telecom, majority-owned by Zimbabwean businessman Strive Masiyiwa, is also the first to create a direct terrestrial communication link between Cape Town and Cairo with improved latency. 
The network enables a reliable and affordable international connectivity service to landlocked and coastal countries in Africa.
Its network is complemented by an award-winning satellite service for rural and remote areas.
Rudnick said Liquid Telecom was building a new operating model fit for the future to best serve customer needs using new intelligent technologies.
"We are moving from providing infrastructure to focusing on services and technology," Rudnick told TechFinancials.
He said Liquid Telecom, which will be renamed Liquid Intelligent Technologies, wants to move Africa to the "real digital world".
Rudnick said after putting in place Africa's biggest fibre network, Liquid Telecom was now working to deliver services such as IoT (Internet of Things), AI (Artificial Intelligence), etc.
This development will enable Africa to fully move to the digital world.
In short, Rudnick said Liquid Telecom wants to use its massive fibre network to ignite the digital revolution in Africa.
"We are seeing cloud and new computing technology coming to Africa as being revolutionary," said Rudnick.
This is true because Liquid Telecom's network provides African developers with ubiquitous connectivity.
He said the Liquid Telecom move to fast-track delivery of services on its network will benefit African entrepreneurs.
Rudnick revealed that the new strategy for Liquid Telecom aims to position it as one of the leaders in creating a new digital economy for Africa.
He said the strategy will also help South Africa and the rest of the continent recover from the devastating effects of the COVID-19 pandemic.
"We want a digital economy that ensures small entrepreneurs have the capability and are empowered to create new applications," said Rudnick.

"We don't want to see applications created elsewhere only to be downloaded from App stores by African entrepreneurs.

"We want our company to be a provider of technology to enable Africans to be application creators and not downloaders."
Rudnick cited Kenya as a shining example, where the biggest users of Liquid Telecom cloud services are local start-ups that develop applications.
In 2018, Liquid Telecom launched an IoT network in Kenya to support the big four agenda and used it to connect sensors across all sectors, including agriculture and fishing, transport and logistics, utilities and energy, heavy industries, retail, and banking and insurance.
It is also being used for smart city projects and wildlife conservation.
"We want the content to be created in Africa and hosted here. The ability to be entrepreneurial is a building block to build Africa's digital economy."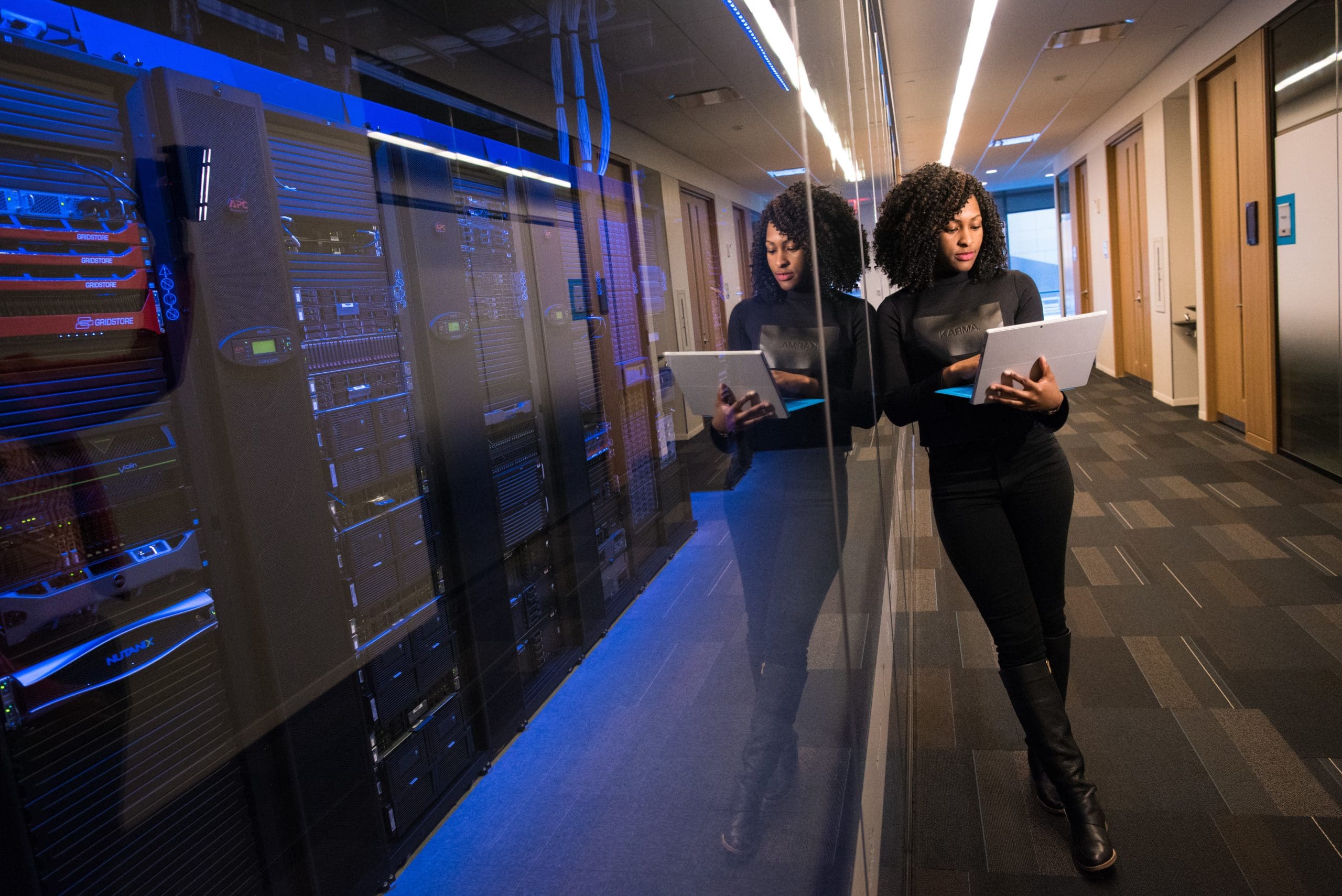 Last month Liquid Telecom completed its second-largest acquisition of a state-of-the-art TIER IV data centre in Johannesburg from Africa's largest bank, Standard Bank.
The data centre business, acquired through the company's subsidiary Africa Data Centres, provides specialist services to Standard Bank and several other banks in South Africa.
It is considered the largest business of its kind in Africa.
"We must be one of the biggest investors in South Africa and have not been slowing down. We continue to invest and grow the company," said Rudnick.
He said the necessary restructuring of Liquid Telecom's South Africa operations, led by Deon Geyser, was part of the company's growth strategy.
"The restructuring in South Africa is designed to ensure that we have the right skill sets," said Rudnick in an apparent reference to recent media reports criticising retrenchments at the company.
Rudnick refuted suggestions that Liquid Telecom was retrenching workers in South Africa to replace them with "cheaper" Indian engineers based in the city of Pune.
"We are not setting up an office in India. We are not moving jobs to India," said Rudnick.
"We are in a leadership position when it comes to digital transformation and the provision of cloud services in South Africa.
"When customers come to us we must have the right skills. We have to look at how we are structured and not remain static."
He said the restructuring of local operations was part of Liquid Telecom''s plan to position itself as a technology company responding to customers' needs.
Liquid Telecom is making itself competitive beyond its infrastructure boundaries.
Earlier this year, Liquid Telecom launched the first 5G wholesale roaming service in South Africa. The company has partnered with Vodacom to deliver 5G offering next-generation mobile broadband services to its customers. It has also teamed up with MTN South Africa for roaming 4G/LTE services.
This mobile internet connectivity enables wholesale operators to create innovative, ultra-fast, and scalable digital services for their customers.
The 5G wholesale network will also help accelerate the evolution of the Fourth Industrial Revolution (4IR) in South Africa.
"This breakthrough 5G wholesale service will create innovation in every aspect of South African society and industry," said businessman Masiyiwa at the time of the launch.
"For the first time, mobile network operators and ISPs will have open access to Liquid Telecom's new 5G mobile network.
"The launch of the service also underscores Liquid Telecom's vision to bring high-speed connectivity to everyone."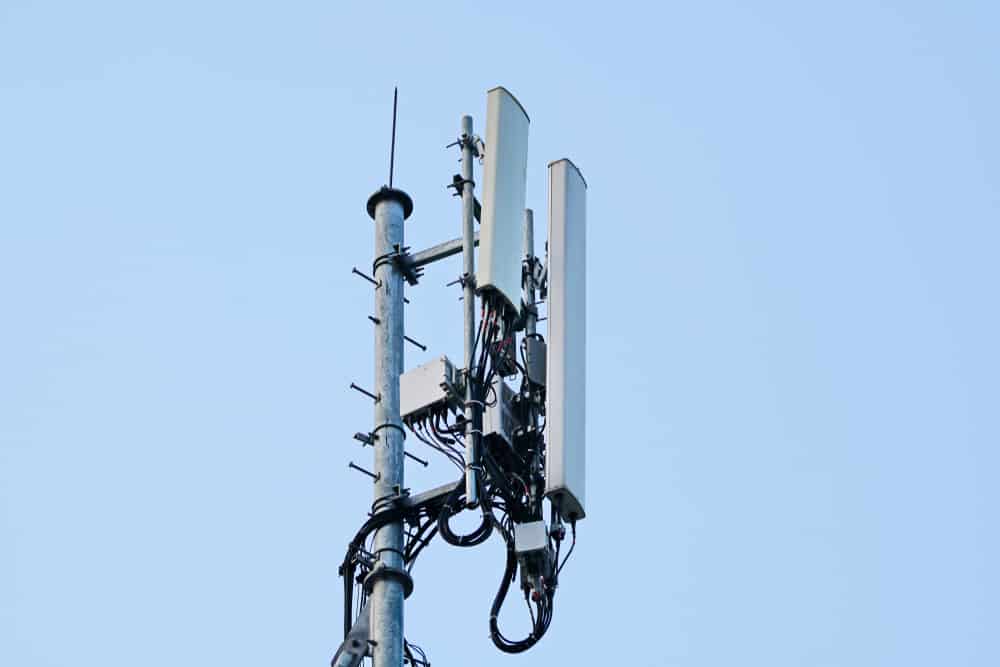 Furthermore, Liquid Telecom wants to safeguard Africa's digital economy from hackers.
The company last month launched its cybersecurity unit Liquid Telecom Trifecta, which offers end-to-end managed services for digital security solutions.
The offering is designed to protect at every intersection of digitally transformed businesses including network, people, and systems.
"Liquid Telecom is not new to this space," said David Behr, Group Chief Digital Officer, Liquid Telecom.
He said the company has successfully secured its network for the past 15 years.
"Through our strategic partnerships with Netskope, Logicalis, Microsoft, and Cyber Risk Aware, we have curated the best solutions in the industry to address the changing demands of a digitally transformed business world," said Behr.
"This allows customers to focus on their core business offering while we manage their complete IT environment."
Earlier this year reports suggested the billionaire businessman was trying to sell a stake in Liquid Telecom valued at about $600 million (R9.9 billion), but the coronavirus pandemic hampered the sale.
Commenting on the possibility of selling Liquid Telecom, Rudnick rubbished the idea saying: "None of our shareholders intended to sell out Liquid Telecom. Recently, we had a rights issue and had all our shareholders participating".
"We had a lot of support from our shareholders."
Earlier this week sources told TechFinancials that the local Liquid Telecom operation was the only profitable business in the Liquid Group.
Profits from South Africa were said to be financing struggling operations in 12 other countries.
Denying the assertions, Rudnick said: "Our operations outside South Africa have been in high growth and they continue to grow exponentially".
He said the local operation was not subsidising global operations. – lourie@techfinancials.co.za