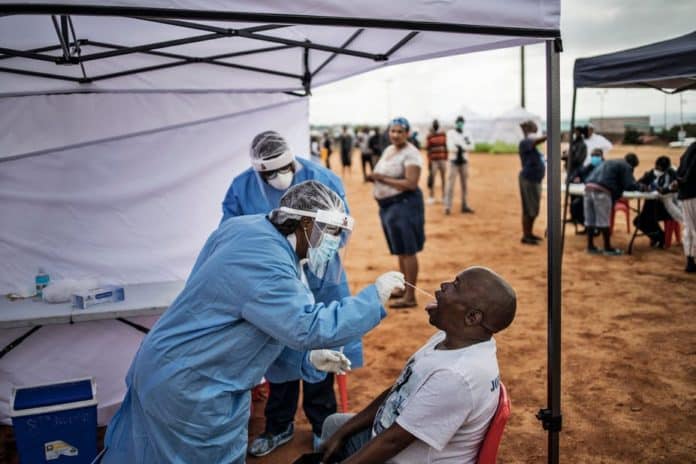 South Africa has recorded 80,412 confirmed coronavirus cases, President Cyril Ramaphosa announced on Wednesday evening.
"Since the start of the outbreak, there have been 80,412 confirmed coronavirus cases in
South Africa," he said.
"Of these, 44,331 people – or around 55% – have recovered. That means there are currently 34,407 active cases in the country.
"Yet, as we know, the cost in human lives could have been far higher. We took a decision early in the development of the disease in South Africa to restrict international travel and gatherings with the declaration of a National State of Disaster and subsequently imposed a nation-wide lockdown to slow the transmission of the virus."
It is now just over 100 days since the first case of coronavirus was identified in South Africa.
"For 100 days we have been living in the shadow of one of the greatest threats to global
health in over 100 years," said Ramaphosa.

"The disease, and the measures we have taken to fight it, have caused massive disruption in the lives of our people, bringing our economy to a standstill and threatening the livelihoods of millions."
So far, it has cost our nation the lives of 1,674 people.
"In the midst of this life-destroying pandemic, we are greatly encouraged by news this week of a breakthrough in the treatment of COVID-19. A study by the University of Oxford in Britain found that the drug dexamethasone – which is also manufactured here in South Africa by one of our pharmaceutical companies and of which there is an ample supply – reduced deaths among patients on ventilation by a third."
He added that the Department of Health and the Ministerial Advisory Committee has recommended that dexamethasone can be considered for use on patients on ventilators and on oxygen supply.
"We believe that this will improve our management of the disease among those who are most severely affected."