As soon as President Cyril Ramaphosa announced the R350 COVID-19 grant for the jobless, doubts were raised? How would the government with a poor track record of efficiency pay these millions of jobless people?
For more read: Is The R350 COVID-19 Special Grant For The Jobless A Mess In The Making?
Many of the jobless are hungry.
They live on the streets or in cramped conditions and the promised relief under the hard lockdown was like manna from heaven – except for many it still hasn't fallen to the ground.
Caught up in the excitement of being useful, the Ministry of Social Development and the South African Social Security Agency (SASSA) immediately promised to payout the grants.
Without an existing database, it was never going to be easy to identify and pay out those who qualify.
The resultant mess of moving too hastily has left many unemployed disappointed.
On April 29, Lindiwe Zulu, Minister of Social Development, delivered the first promise to the jobless. 
She said at a press conference that the South African government will start paying COVID-19 Social Relief of Distress grant on May 15.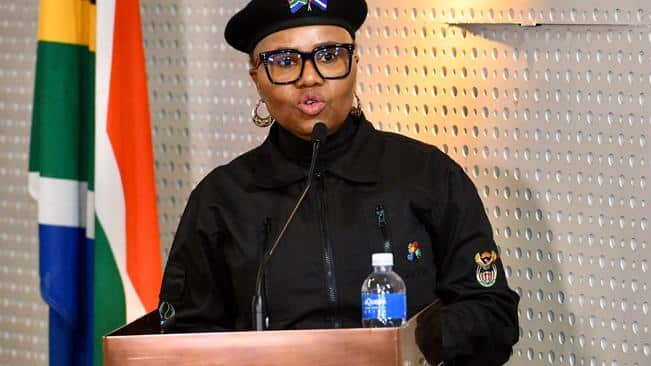 Instead on May 22, SASSA's CEO Busisiwe Memela-Khambula surprisingly disclosed that only 10 people had been paid.
Last month, Ramaphosa announced a special COVID-19 Social Relief of Distress grant of R350 a month for the next 6 months. 
The grant was to be paid to individuals who are currently unemployed and do not receive any other form of a social grant or UIF payment.
When economists at the Southern Africa Labour and Development Research Unit (Saldru) first modelled the potential impact of the new grant, it was suggested that up to 15 million people – but at least 10 million – could qualify to receive it. At the time of publishing, the number of recipients paid is a 'mystery'.
As the pressure mounts to pay the unemployed, Memela-Khambula rashly promised during a radio interview that by Friday SASSA would "pay 100,000 people" their R350 Social Relief Grant.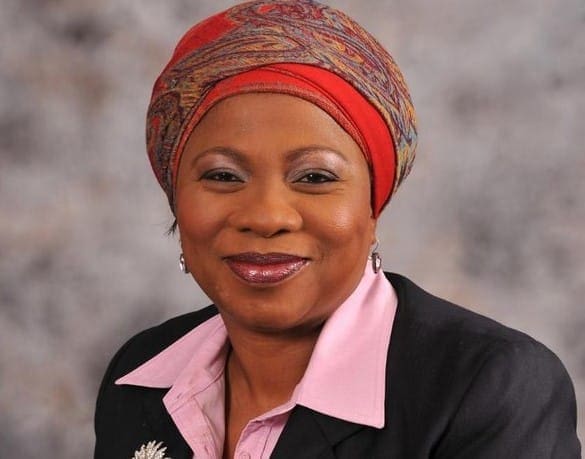 In an earlier statement released on Wednesday, Sassa said it had made progress in preparing for the payment of large numbers, with about 75,000 applications processed so far for the R350 unemployment relief grant.
However, Memela-Khambula told MPs on Friday that by May 25 Sassa had processed 37,777 payments, while 64,930 applications had been submitted for payment but still had to be processed. 
A total of 666,381 applications have been approved (but banking details are awaited) of the 6.38-million valid, complete applications received.
By today, SASSA has only stated on its official Twitter page that:
"There is a high volume of applications, however, SASSA will respond to all applicants. 
All qualifying applicants who applied in May and are successfully verified will be paid the R350 for May 2020. Regardless of whether the payment is effected in early June 2020."
SASSA claims to have received 13 million applications, while others could be duplicates.
A total of 1.6 million applications were rejected as the applicants had some form of income. 
Internal validation of 3.5 million applications had been completed and 1.2 million identity confirmations are underway.
That said, SASSA has announced to the public the number of applicants paid by select provinces. 
The Mpumalanga SASSA office has been making payouts to the jobless, as reported by the Mpumalanga News. 
As of 27 May, KwaZulu-Natal had paid 6,470 beneficiaries out of 1.3 million applications received in the province, according to the Citizen.
Figures for other provinces were not disclosed.
Many who have applied for the new grant remain in the dark about the status of their applications.
Instead, SASSA yesterday announced it has created a new function, which allows potential recipients to check the status of their applications for the unemployment grant.
But this status check function has created more frustration for the applicants, who are only interested in getting paid.
Mistakes have been made and another one that is also slowly unfolding is the appointment of GovChat to help digitise SASSA's coronavirus social relief grant application process.
GovChat still have to show its expertise and how it has so far assisted SASSA.
Furthermore, GovChat has links to disgraced Cash Paymaster Services, the firm that was kicked off the tender to pay social grants two years ago.
That said things don't look promising for the jobless.