JSE-listed property group Balwin is slowly building its fibre business.
Balwin is a construction and property group focusing on large scale sectional-title residential estates in high-growth, high-density metropolitan nodes in South Africa's major cities.
In 2017, Balwin Properties created Balwin Fibre to own all fibre infrastructure across its estate to become a large fibre network operator in South Africa.
The group now generates annuity income by leveraging off its asset base and expanding its service offering to homeowners. 
The primary source of annuity income is through the provision of high-speed fibre connectivity to homeowners within Balwin's estates through Balwin Fibre. 
Balwin's annuity businesses are complementary to its business model and enhance the lifestyle offering to customers, with limited additional construction costs required to generate these returns.
The group informed investors on Monday that it remains committed to delivering annuity income through ancillary services that enhance the lifestyle offering to its customers.
"Contributions from annuity income initiatives currently constitute a negligible portion of the total profits of the group, with the most significant contributor being Balwin Fibre, which continues to show pleasing growth with in excess of 3 000 customers contracted to date."
Also read: Joburg To Get A R9bn Munyaka Crystal Lagoon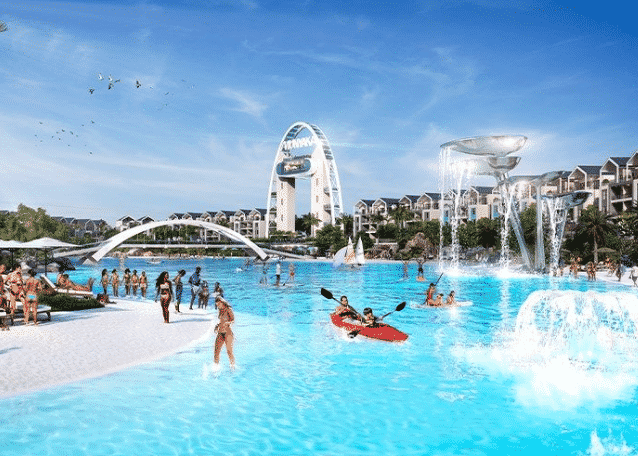 Balwin is planning to build a Munyaka, a R9 billion development in Waterfall, Midrand.
Construction of the spectacular lagoon, boundary wall, gatehouse, lifestyle centre and show apartment block has already commenced with the balance of apartments being rolled out over the next eight years.
"Munyaka, which translates to "Crystal" in Venda, is set to be the crown jewel in our development portfolio," Steve Brookes, founder and CEO of Balwin Properties said.
Balwin Properties is further investing significantly in road infrastructure around Munyaka, having already completed Mia drive at a cost in excess of R100 million.
The freshwater Crystal Lagoon at Munyaka will be the largest in the southern hemisphere, covering an area of approximately seven rugby fields.