On April 2, 2020, Rocket Internet announced that they have sold their holding in Jumia.
Without stating their reasons for pulling out of Jumia, analysts and keen watchers of the Africa e-commerce market were quick to point to lack of profitability and the black sheep tag which Jumia is fast attaching to itself.
Ahead of their divestment from Jumia, the Africa e-commerce market was awash with the news that Jumia was fast losing its prospects of becoming a profitable company especially with mounting losses in revenue. So, their quitting Jumia did not come as a surprise. It was only a matter of time.
From the streak of a self-inflicted poor run at the New York Stock Exchange (NYSE) to its closing shops in at least three African countries and now, a divestment by its key founders' Rocket Internet, a German Investment company which held 11% stake in Jumia as of November 8, 2019, Jumia is obviously on a bad patch.
This has prompted pundits to pop the question: Is Jumia the black sheep of Africa e-commerce? The recent slide in fortunes and serial misfortunes that hit the German company trading in Africa suggest so. And analysts are not keeping quiet. Some predict that Jumia is already doubling down the steep slope of bankruptcy.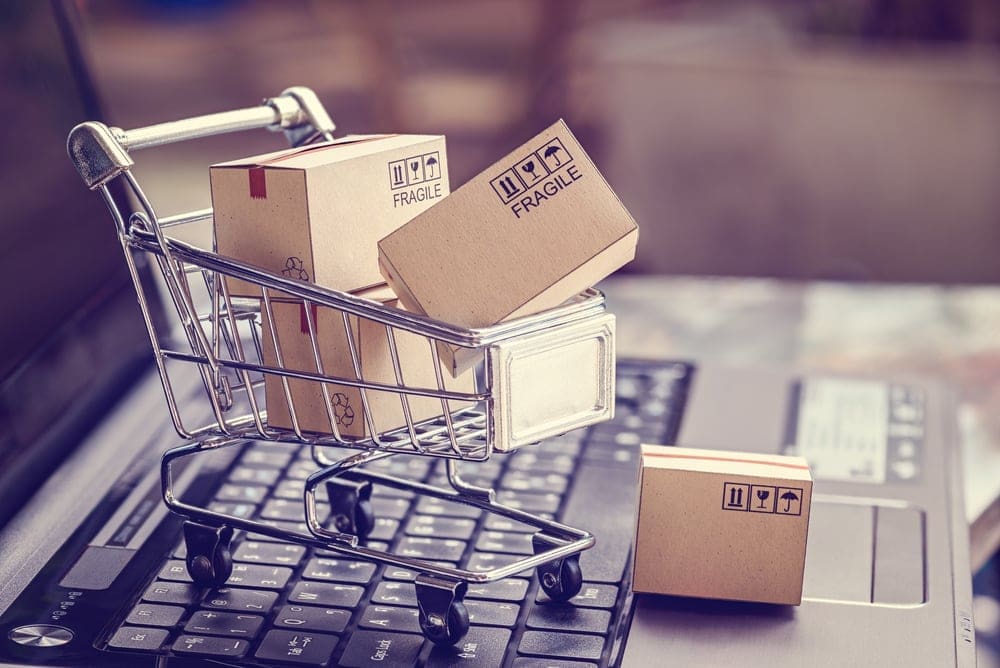 Africa is regarded as the next frontier in the global e-commerce bourse. Jumia was thought to lead the charge among a growing army of Africa e-commerce start-ups. Though not many Africans fancy Jumia as a true representative of the continent, being itself a German company only trading in Africa, at least some Africans were excited when Jumia makes the bold move of listing on the NYSE.
But a combination of greed and guile rubbished Jumia's credentials at the global market and with that came a cascade of misfortunes, sharp drop in share value, investors' snub and general apathy towards what was once the pride of Africa.
Jumia's listing at the NYSE was reportedly fraught with fraud. Trouble started when on May 9, 2019, Citroen Research, a respected firm with a history of in-depth research in stock markets and investments, published a report accusing Jumia of overstating certain financial metrics in its April 2019 IPO prospectus and omitting adverse information about the number of returned, undelivered, or cancelled orders from the prospectus. In the stock market, these are grave errors often treated as financial crimes with dire consequences.
On the strength of this information, Jumia's share price fell $6.22 per share, approximately 18.8%, to close at $26.89 on May 9, 2019. It was a bad moment for Africa e-commerce as the continent tries to carve its own niche in the global market.
In a class action in US, Jumia was accused of many infractions including that:
(i) Jumia had materially overstated its active customers and active merchants;
(ii) Jumia's representations about its orders, order cancellations, undelivered orders and returned orders lacked a sufficient factual basis and materially overstated the company's sales;
(iii) It failed to sufficiently disclose related party transactions; and
(iv) It's financial statements were presented in violation of applicable accounting standards.
These allegations were strongly denied by Sasha Poingnonnec, co-CEO of Jumia who accused Citroen of "taking selective bias and unverified claims to try to damage Jumia" but this did little to attenuate the report's collateral damage on Jumia. A class action was instituted by investors in the United States leading to more rubbishing of the profile of what was once touted as the Amazon of Africa.
But experts on Africa e-commerce market argue that Jumia's case should not be used to rate African players. Their logic is that Jumia is not an African company but a foreign e-commerce company registered in Germany but with focus on the African market.
"The misfortune of Jumia at the NYSE should not be used to gauge Africa; rather the world should beam attention on Konga, Kilimall and other truly African e-commerce outfits," says Mr Ray Umukoro, a pan-African digital economy analyst and blogger.
A recent analysis as a guest author at MENAbytes.com by Cyrine Ben Fadhel, a strategy consultant at Deloitte Francophone Africa who specializes in the African start-up scene, focusing on fintech, e-commerce and consumer industries put more tar than shine on the fate of Jumia.
In trying to make sense of the Jumia's painful walk to its own e-commerce Golgotha, Fadhel wrote:
"In March 2016, Jumia (then known as Africa Internet Group) raised $326 million from Goldman Sachs and Axa at a valuation of $1 billion. Its revenues were reported to exceed $180 million in 2019 which represents a 22.8% of increase from the previous year. This increase in revenues is explained by the rise of customer orders by 49% year on year, high customer conversion rates with a customer base of 6.1 million as of the third quarter as well as diversification of their offerings to better serve the local markets they operate in.
"In the fourth quarter, operating losses grew by 15% reaching $66.5 million year-on-year while full-year operating losses increased by 34% reaching $250 million. The e-commerce start-up attributes this massive burn rate to high fulfilment expenses: warehousing, picking, packing and shipping the product.

"Along with a dramatically declining runway, a little over $250 million of cash and cash equivalents at the end of the full year 2019, Jumia will probably not make it to 2021. Will institutional investors, during such a hostile post-Covid-19 economic environment, save the company's imminent death with a cash injection? I genuinely doubt it."
While this may sound extreme for a company that came with much promise, it's fair to say that Jumia actually dug its own grave.
It gave Africa e-commerce a bad name but the flip side of the story is that the rather pitiable story of Jumia will not diminish the zeal of African start-ups. The end of Jumia will not mark an end to the continent's dream of becoming the next e-commerce melting pot.
As Jumia gasps for breath, the doors open for the likes of Konga, Kilimall, Bidorbuy and other small but ambitious start-ups to prove to the world that with e-commerce Africa can. Nigeria's Konga is already taking charge in a market predicted to boom with growing mobile telecom penetration enhanced by the continent's equally expanding broadband penetration.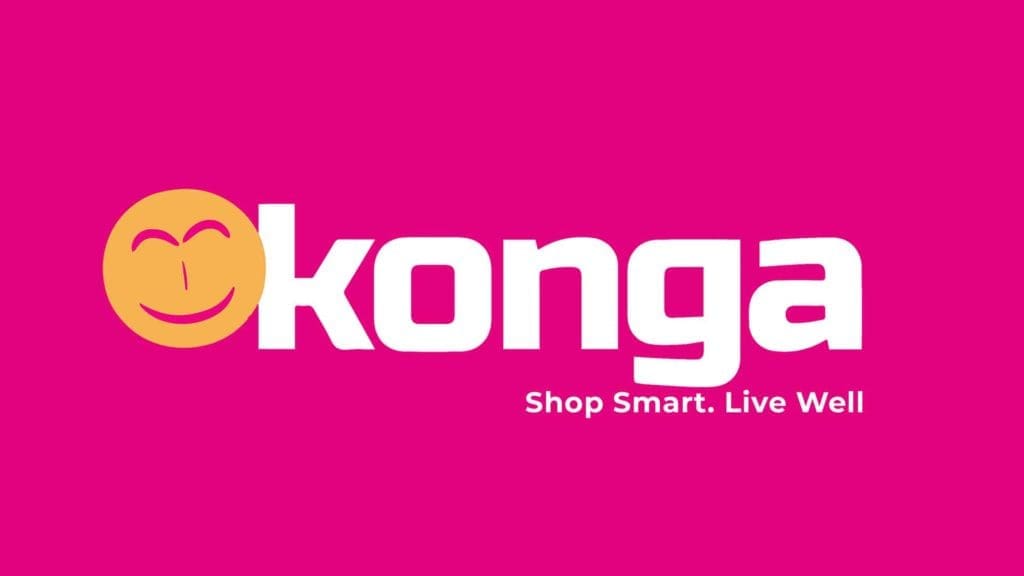 Of the lot, Konga is projected to be the true face of Africa e-commerce given its strategic innovation, customer-centric behaviour and its culture of what-you-see-is-what-you-get (WYSIWYG).
Konga is running a double prop of composite offline-online marketing. This is a model being adopted even by global leaders like Alibaba. It has the advantage of giving customers the traditional feel-good factor of in-store shopping as well as the unobtrusive, convenient online shopping.
The other cutting edge advantage Konga holds is that it is operating from Nigeria as its headquarters. Nigeria is by far Africa's largest market. Most companies that came to Nigeria only started declaring huge profits when they arrived in Nigeria despite being in business for years in other African countries long before setting foot on Nigerian soil. The likes of MTN, MultiChoice (DSTV) have nothing but sweet memories of Nigeria.
Konga understands the African market largely impaired by a number of factors including internet accessibility, low literacy rates, payment hitches, poor urban and rural planning sometimes with non-existent home addresses, lack of trust and poor logistics infrastructure especially roads and shambolic public transport systems. And it has built its operations to creatively stymie the negative effects of these impediments.
This is the context in which analysts posit that all hope is not lost on Africa e-commerce. If Jumia continues its doubling down to ground zero (a likelihood unless there is an urgent injection of funds by investors), the likes of Konga are primed to show the world the real colour of Africa e-commerce.
And it's colour-rich in hope, driven by pragmatism and a generation of knowledgeable Africans who are not afraid to dare.
Henry Cranfield is an ICT analyst and content provider for blogs