The new digital bank Discovery Bank has proudly stated on Thursday that deposits had grown strongly to R1.2 billion; total credit card spend was R2.6 billion and total credit limits granted was R2.5 billion – with over R1 billion in credit facility used.
But the bank, which is powered by the country's largest medical aid provider Discovery Health, is not enticing enough customers as compared to its rival TymeBank.
Discovery disclosed on Thursday that as at 18 February 2020, Discovery Bank had 78 000 clients with 180 000 accounts, nearly half of which had never held a Discovery Card before.
"Early member engagement is positive and the client base is exhibiting appealing spend, credit, arrears and deposit behaviour, better than the performance of the previous Discovery Card and considerably better than the market," the digital bank said.
"Growth potential is strong with over 200 000 accounts that still need to be migrated from the FNB Joint Venture; and the activation of Discovery's advisor channels to sell bank accounts in the second half of the year."
But these figures clearly reflect that Discovery Bank is not catching up with TymeBank.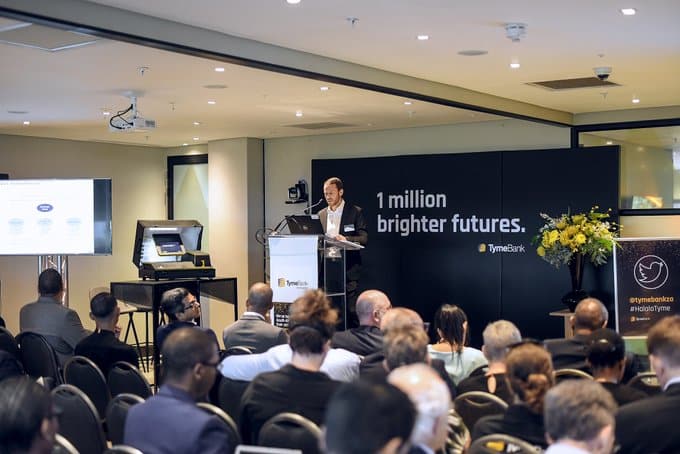 TymeBank is owned by African Rainbow Capital (ARC) Financial Services Holdings, a company within Motsepe's Ubuntu-Botho Investments stable, is onboarding about 100 000 customers per month or between 20 000 and 30 000 customers each week.
African Rainbow Capital informed investors on Friday TymeBank succeeded in acquiring one million customers by 23 November 2019. For more read: Why TymeBank is One of the Fastest-Growing Digital Banks
TymeBank is also targeting 12 million churchgoers of Zion Christian Church (ZCC) as clients.
TymeBank has entered into a partnership with the Zion Christian Church (ZCC) to offer a banking proposition to its members.
TymeBank will offer ZCC members a membership card that also works like a debit card.
The ZCC is the largest African-initiated church in Southern Africa, with a membership of about 12 million. For more read: Patrice Motsepe's TymeBank Targets 12m ZCC Members
Meanwhile, Bank Zero, a start-up by mostly former First National Bank (FNB) staffers chaired by venture capitalist Michael Jordaan, is making progress to launch this year.
The digital bank was initially planned to launch three months ago. For more read: Michael Jordaan's Bank Zero Starts Final Countdown With Debit Card Beta
Discovery planning to invest more money into Discovery Bank
Discovery disclosed on Thursday that it has invested more than R1 billion in the six months to end-December in new strategic initiatives, an increase of 81% over the prior period.
"Spend on new initiatives is weighted towards the first half of the year and expected to decrease in the second half," the company said. "Of this spend, 53% was dedicated to Discovery Bank, which is expected to remain the dominant investment going forward."
The bank said early indications are encouraging that the Vitality Shared-Value model
is working in banking – where interest rates and incentives are tiered by financial behaviour and wellness as measured through Vitality Money.
"Strong correlations are being observed by Vitality Money status in credit utilisation, deposits, spending and defaults – across the client base and account types. Engagement and correlations are even stronger for clients with multiple Vitality products."