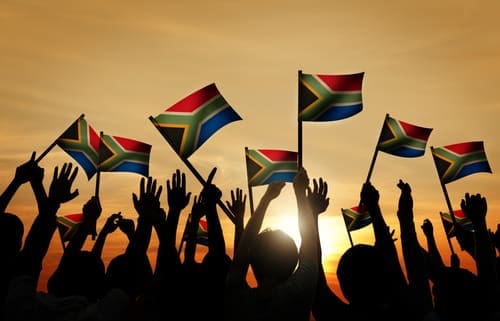 South Africa is technologically advanced than most African countries. It uses generates
nuclear power and uses electric cars. Also, a huge percentage of South African adults own smartphones. They use mobile apps to communicate, place bets at Betway, shop and transact online.
Here are eight popular apps in South Africa.
1. Droppa
Droppa is a new mobile app. It helps South Africans order trucks for deliveries and pick-ups at affordable rates. The service is cheaper than hiring moving firms. The app registers all drivers. It helps users track consignments to determine their expected delivery time. Still, the drivers have a limited choice of insurance cover.
2. Newman's Bird App
People who love nature need to install Newman's application. It contains 975 images of local bird species. Besides, Newman's Bird app records over 800 natural birdcalls. It allows you to filer various options for each bird-like colour, location, region, and size.
The app is an amazing watcher that tracks all sightings. Nature lovers can use Newman's app as they play games in
South Africa's top gaming app Betway for fun.
3. Facebook Messenger
Facebook is the most renowned social media site in South Africa. Facebook Messenger helps South Africans communicate with family and friends. They use it to send video calls, voice calls and messages. Smartphone users need to install it to keep in touch with people from other countries.
4. Train Taxi
Train Taxi is a mobile game that has high-quality graphics. It resembles a standard train
simulation. The game involves transporting passengers to various destinations. Many South African nationals play other games like blackjack, poker, and video slot games.
They provide the same gaming experience as Train Taxi.
5. Instagram
Instagram is a social media platform that allows people to share photos. Also, it offers the
latest news about celebrities. Instagram is easy to install and use. It has a story feature
through which you can temporarily share photos for a day. Instagram is available for Android phones and iPhones.
6. Namola
Namola help users get help in case of emergencies. It has a single button that links you with a nearby call centre to get help from paramedics and the police. The application alerts and gives your current location to five contacts when you call for help.
7. Zulzi
Web users can shop online using Zulzi. It allows you to place orders and get fast deliveries from nearby shops and stores. You can use it to buy fast foods, groceries, over the counter medication and liquor. The app has cheap delivery fees of up to R85.
8. Uber
Uber has transformed the transport sector in South Africa. It allows you to call a nearby taxi from anywhere. The app has a variety of drivers and it is easy to use. It is a global application that helps taxi drivers drop and pick passengers. It is available throughout the year and has competitive prices.
The number of mobile applications in South Africa has soared since the early 2000s.
Many South African citizens use them to keep in touch with friends, play games and travel. Even so, it is important to install mobile apps from licensed developers. Some illegal apps can damage your phone's processor. Sports enthusiasts can get the latest sports news at Betway.