by Vino Govender
While estimates for global investment into 5G over the next few years vary, one thing is certain: the funds needed to make 5G a reality is easily the largest global capital outlay in telecommunications history.
A PwC report on the 5G opportunity estimates that the expenditure for the roll-out of 5G infrastructures, such as network densification, equipment upgrades, and additional spectrum, will exceed US$57 billion by 2022.
The services that will be based on 5G are enhanced mobile broadband and fixed wireless services, with massive machine-to-machine communications and ultra-reliable low-latency applications set to follow. What remains to be clarified is exactly how operators will monetize these investments and the business and partnership models that will underpin their monetization objectives.
Enhanced mobile broadband and fixed wireless will have a significant impact on services such as gaming and high-definition and bandwidth-hungry video services. It will remove the current limitations of cloud-based gaming caused by less-than-ideal latency. Instead, 5G powered connectivity will bring latency down to as little as 1 ms. It will provide for better video streaming both at home and at streamed social events – particularly for 4K and higher – and deliver vastly improved immersive VR and AR experiences.
One of the biggest challenges that developers of VR and AR technology face are that users have to be in specifically set-up locations. Once 5G networks are ubiquitous, it will be possible to provide a uniform experience almost anywhere. The benefits of VR and AR will extend beyond entertainment to sectors such as education and health, where good connectivity can be life-saving and bad connectivity life-threatening.
Massive machine-to-machine communication refers to 5G's play in the Internet of Things, including smart-city ecosystems. It will play a role alongside other complementary LPWAN technologies, such as Sigfox, in providing the wireless network infrastructure for smart cities to function, particularly for essential services such as policing, traffic control, ambulances, the fire brigade, and utilities.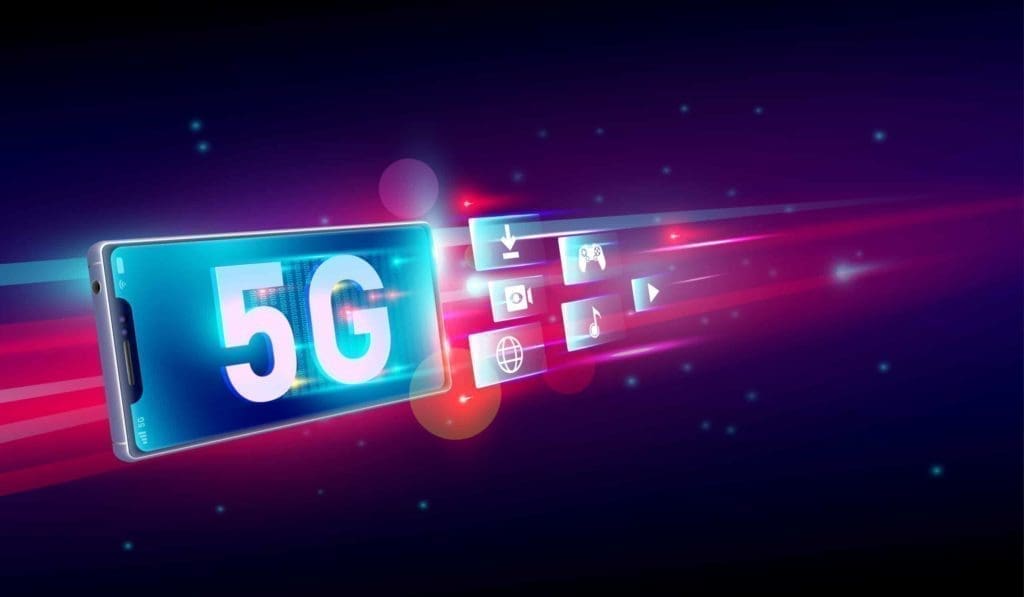 We are already seeing smart-city successes in places such as Barcelona which uses sensor-based networks for applications ranging from smart street lights to automated waste disposal to start bringing the dream of a smart city to life.
Ultra-reliable low-latency communications, without which intelligent transportation, remote healthcare and telesurgery, and industrial automation can't be enabled, are also set to follow later on the 5G-services roadmap. These services need connectivity for high-speed data processing, enabling them to carry out real-time, complex decision-making. Connectivity for this technology, of course, must be ubiquitous, which requires excellent network coverage for consistency and stability.
One of the ways that operators can monetize the 5G opportunity is by creating the virtual networks or network slices to cater for the specific networking and connectivity requirements to support the three categories of use cases mentioned above. Network slicing enables the common, shared physical infrastructure to be used to create virtual networks that satisfy the connectivity, speed, and capacity requirements of these use cases. Operators can create network propositions for various market verticals in which they are an enabler and partner in that market's ecosystem, and they can explore monetization models based on that as opposed to just charging for more data.
Fibre densification for 5G means that we will see major investment in fibre networks over the next few years as 5G is rolled out.
At DFA we have been densifying our fibre footprint in the major metros, as we expect that these will be the areas where 5G will be rolled out first.
We have also been exploring ways in which we can make our infrastructure, including manholes and connected buildings, available for small cell deployment.
Vino Govender is Executive for Strategy, Mergers and Acquisition and Innovation for Dark Fibre Africa