MTN Nigeria today announced that its subsidiary, Yello Digital Financial Services Limited (YDFS) has been granted a full Super Agent Licence by the Central Bank of Nigeria.
The Super Agent licence enables the scale launch of MTN Nigeria's FinTech strategy.
This is part of the South African-based company's plant to "be the largest bank in Africa" in the next three to four years.
The company has also appointed Yolanda Cuba as Group Chief Digital and Fintech Officer.
Cuba will join the MTN Group Executive Committee reporting to the Group CEO Rob Shuter.
In this role, Cuba will lead the Group's strategic expansion of its financial services and digital solutions efforts and transformation into a digital operator.
For more read: MTN Taps Yolanda Cuba as Group Chief Digital and Fintech Officer
The licence will enable MTN to convert their existing airtime agents and recruit other small businesses to distribute financial services in Nigeria.
MTN is planning to leverage its Mobile Money product to deliver entirely mobile-based transactional banking to its subscribers across Nigeria and other markets.
YDFS received approval in principle for its Super-Agent Licence in December 2018 and has been conducting a pilot project since then to meet the conditions of a full licence.
The successful pilot has now led to the granting of a full licence under which YDFS will distribute financial services to all Nigerians.
 "We are very pleased that YDFS has been granted a Super-Agent Licence, which enables us to extend access to financial services to a much broader group of Nigerians. This forms part of our commitment to contribute towards the achievement of Nigeria's financial inclusion goals," MTN CEO Ferdi Moolman said.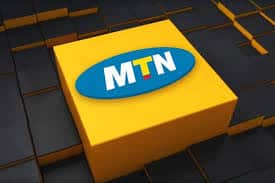 "Through the network established by YDFS MTN is in a position to broaden the availability of financial services for the under-served across the country. This marks a very important first step in leveraging our infrastructure to scale our Fintech initiatives.
"We have also applied for a Payment Service Bank Licence, which will enable us in time to offer a broader and deeper range of financial services to those communities and we remain hopeful we will receive approval shortly."
Last week, MTN announced a partnership with South Africa-based financial services group Sanlam to sell high-end insurance products like life cover and funeral policies into South Africa through digital-only channels.
For more read: MTN, Sanlam to Offer Innovative Digital-Based Insurance
The initial Sanlam product range that MTN will be making available via its digital platforms includes a funeral cover and a range of life products with unique extra benefits.
MTN is targeting FinTech-related revenue of R90 billion a year for the next three years.
As part of its FinTech strategy in 2016, MTN announced a partnership called aYo with MMI Holdings to sell micro-insurance products across Africa. The partnership is successful in Ghana and Uganda, and with plans to expand into  Côte d'Ivoire, Zambia, South Africa and in Nigeria.