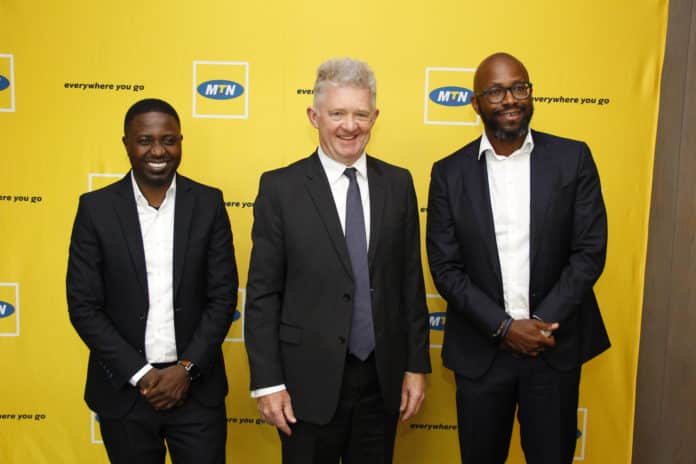 MTN, South Africa's second-biggest mobile phone operator, has collaborated with JSE-listed financial services group, Sanlam, to make a range of innovative and inclusive financial services available to MTN's digitally-savvy customers.
"At MTN we believe that everyone deserves the benefit of a modern connected life and that we are uniquely positioned to help make this a reality. By harnessing the power of our technology, we can offer our customers a range of financial services, anytime and anywhere," said Rob Shuter, Group CEO of MTN.
The Insurtech investment and product knowledge of Sanlam, the largest insurer on the continent, matched with the extensive reach and innovation of MTN, translates into a powerful new approach to transforming insurance in South Africa.
"By bridging the digital divide that is so pervasive across the continent, we can help drive more financially inclusive environments that gives all people access to useful and affordable financial solutions," said Shuter.
"We are very pleased to announce this association with Sanlam look forward to innovating with them to add great value to lives of our customers."
The initial Sanlam product range that MTN will be making available via its digital platforms includes a funeral cover and a range of life products with unique extra benefits.
The sign-up process will be by a digitally customer-centric process via any device attached to the network.
"We recognise the digital imperative in insurance and clients expect this of Sanlam as Africa's insurance leader. Over the years, we have invested appropriately in insurance FinTech. Sanlam Indie is but one example. Go Cover another," said Sanlam Group CEO Ian Kirk.
"We have a great business that has delivered innovative insurance services for more than 100 years. From humble beginnings, we have become the insurance leader in Africa.
"This presented a worthwhile proposition to MTN to work with us. MTN is a true African player and we value their success which is great for the continent. Ultimately, customers are the real winners for they will access new value add solutions in funeral, a range of risk covers and savings/ investment plans. New solutions that will better meet their lifestyle and service needs."